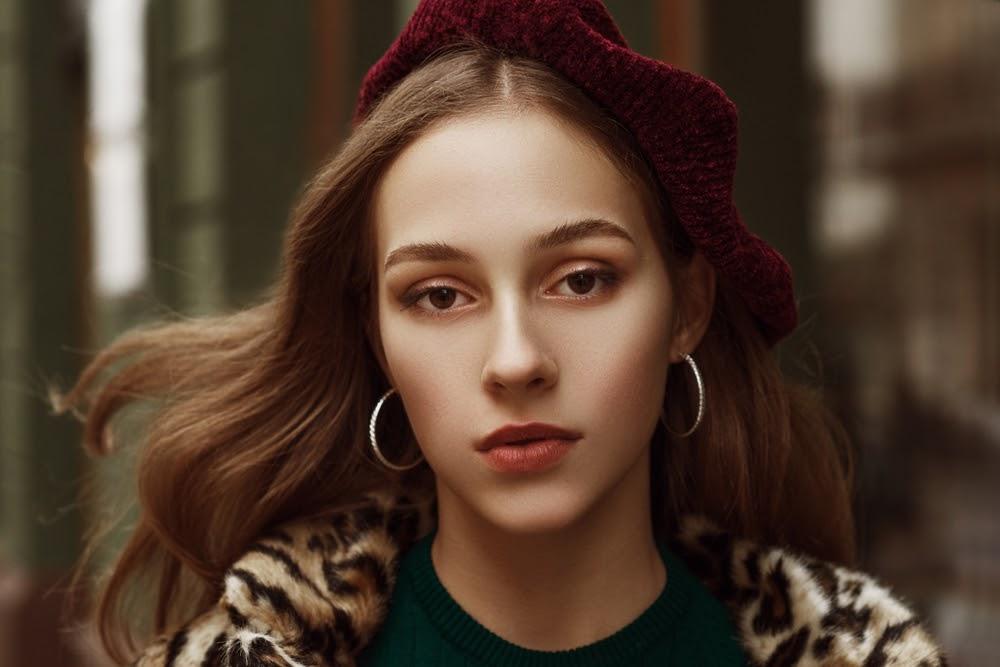 3 Ways to Elevate Your Style in 2020
By Ebony Allison

Feb. 6 2020, Updated 8:43 p.m. ET
Refining your style each year should be a goal for any self-proclaimed fashionista. Over the years, you've likely dabbled in different trends (both good and bad) and experimented with different styles to find what suits you best. Now, you probably have a pretty good idea of what works for you and what does not.
As you step into 2020 why not use this knowledge to help you take your style to the next level? Here are our expert tips for helping achieve that goal:
1. Spend more on a few key pieces of jewelry.
Now's the time to stop chasing each and every trend that hits the runway or your local sidewalks. Along with that commitment, you should break away from basically throwing away money on cheap statement jewelry that breaks after a few wears. Instead, cultivate a small, high-end jewelry collection that only include a few essentials. Not only will you get more for your money, but you'll look better.
Before you start shopping, consider which hue is best for skin tone—silver, gold, or rose gold. While you can mix and match, most women have a preference. Here are a few essentials we recommend starting with:
Article continues below advertisement
These jewelry pieces will get you started but keep in mind that your individual style should come into play. The most important aspect of this fashion tip is making sure your jewelry pieces look high-quality and can be worn together.
2. Choose a color palette for your wardrobe.
Article continues below advertisement
You don't have to go full monochromatic but selecting a few colors for your wardrobe will make it easier to get ready in the morning and help ensure that you always look put together. To create a color palette that works, you need to select a few base colors as well as a few accent colors.
The base colors should be used for the items you'll wear the most like shoes, jackets, and bottoms. Accent colors are typically reserved for your accessories and some tops. Here are a few examples of wardrobe color palettes you can use for inspiration:
Base colors: Black, grey, and white; Accent colors: Red and blue.
Base colors: Beige, black, and brown; Accent colors: Maroon and burnt orange.
Base colors: Beige, navy, and camel; Accent colors: Forest green and mustard yellow.
Article continues below advertisement
When choosing your color palette, you want to consider your skin tone as well as the current season. While there are rules that should be applied, you can also have fun with your wardrobe palette by mixing in patterns and textures. After all, style should be fun.
3. Purchase a few high-end shoe staples.
From aching feet to broken heels, there are a lot of downfalls to cheap shoes, no matter how enticing sale prices may be when you're shoe shopping online. After all, who doesn't love having a versatile shoe collection for virtually any occasion? What if we said you can, even without pair upon pair of shoes lining the bottom of your closet?
Article continues below advertisement
Instead of adding every bargain on heels, flats, and boots to your cart, we challenge you to splurge on a few high-end pairs in order to reap several important benefits:
Better foot support
Increased comfort for long wear
Less money wasted
Not to mention, you'll look classier. You can't argue with that logic! When shopping for shoes that will become a stylish staple in your wardrobe, there are a few things you want to keep in mind—color, design, and versatility. Your shoes should always fit into your wardrobe color palette so that you can mix and match them with different outfits and wear them for a variety of occasions. Typically, you'll want to have at least one pair of boots, flats, sandals, boots, as well as leisure and workout sneakers. However, your lifestyle will mostly dictate which styles and how many pairs you really need.
The new year is the perfect time to update your wardrobe and polish your style so you can head into this decade your best dressed.