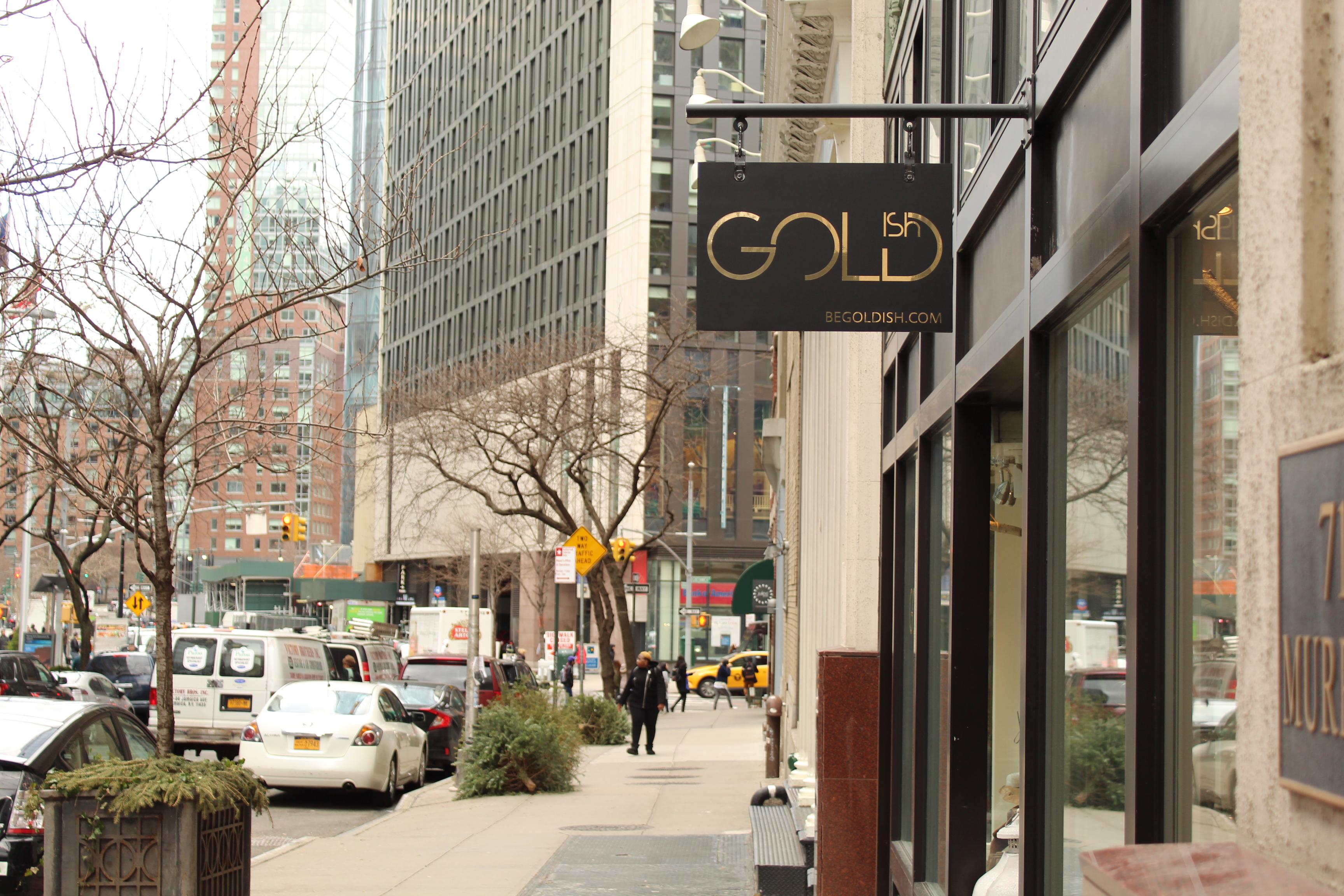 Goldish: A Place to Find Your Higher Self
By Jamie Rollo

Feb. 1 2019, Updated 5:47 p.m. ET
Nestled in the hustle and bustle of Tribeca is a quiet, peaceful place made for any New Yorker to enter and find their higher selves.
Goldish, founded by designer and sound healer Yafit Goldfarb, is a family-run company on a mission to create a platform of conscious thought. With beautiful talismans, art pieces, furniture, and much more, Goldish sells much more than what meets the eye. Working closely with her daughter, Tyler, and her two sons, Goldish aims to create beautiful, purposeful pieces.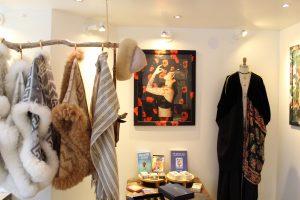 "Everything in the brand is about modularity and shifting the energy," explained Kyle Goldfarb, Yafit's son, "even the furniture that we make is about multiple use and multiple purposes."
Goldish is also a huge patron for the arts. They find local artists, musicians or others with something to show and bring them into their space for events surrounding their talent.
But the heart of the company is the beautifully eye-catching talismans that adorn every corner of the space. Goldish's pieces are made of 14-carat gold, which for women activate meridians. Qi energy flows throughout the entire body through meridians. They make both body chains, hand chains, and other pieces of jewelry that are made out of the lower Manhattan location.
Article continues below advertisement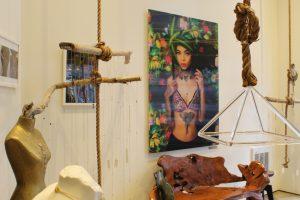 "We don't call it jewelry, it's a talisman that you put on the body and it activates the body," explained Yafit, "it creates a flow of energy based on sacred geometry."
Sacred geometry is linked to the methodology of tribal markings and Mayan culture. Yafit studied this on many trips to Tulum, Mexico. Many different cultures use forms of tribal markings.
This is seen with the wearing of bindis in order to activate the third eye, or even war paints that, when placed on different parts of the body, can activate a better flow of energy giving a sense of resilience and boosted confidence. The talismans are meant to do a similar function.
Article continues below advertisement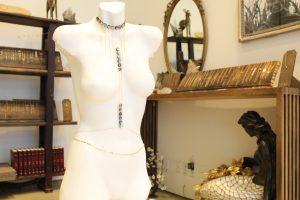 "Goldish jewelry is a tribal marking but in a more permanent way, and most of the jewelry is worn underneath the body," explained Yafit, "so it doesn't really matter what the jewelry looks like, it's more about how it empowers the body and all the different points that it touches on the body."
Both body chains and hand chains are made with different types of crystals, stones, and shapes all with different purposes. The hand chains are considered to be a brain activator that has a special grid. Yafit explained that by looking at your hands, varying by shapes, you are elevating your awareness and brain activity. Both styles can also be worn as necklaces for multiple uses.
"It's definitely sexy," added Yafit "most of the pieces are multipurpose; if I want to go out and show it, I still can."
Article continues below advertisement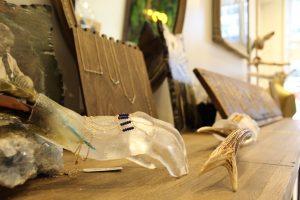 Something that people come to Yafit for is finding love. She explains that this is done through different types of crystals and talismans.
"There are three different things that deal with love," she began, "we have cupid's arrow, the heart chakra, the balancing bars… You can conquer love in different ways. For some people it's about 'im gonna shoot my arrow towards my lover', others need to embrace love under their wings, and for other people, it's about needing balance to find love."
Currently, Yafit and her children are working on expanding the business with a new location opening up in Miami Beach. A top of a hotel, the new rooftop location focuses more on meditation, and creating a fun space with "high vibrations".
Article continues below advertisement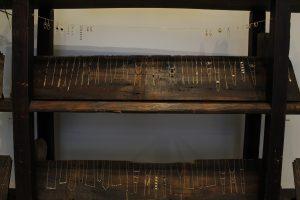 Much like their New York space, the Miami location is going to contain pieces of art, musical instruments, and any other elements from around the world to bring energy into the space. Yafit and her children curate their crystals, stones, artwork and other pieces from their travels. Goldish is a huge patron for the arts. They find local artists, musicians or others with some talent to show and they bring them into their space for events surrounding their talent.
"We travel around the world and we find amazing talents," said Yafit, every place we go we bring something that we feel will bring the energy from that place."
When you visit Goldish, you are able to buy any of the unique items the space has to offer, whether that be artwork from local artists curated by the company or a musical instrument from a faraway place. You can find Goldish in lower Manhattan located at 71 Murray Street, or if you're in Miami, at 3400 Collins Avenue.