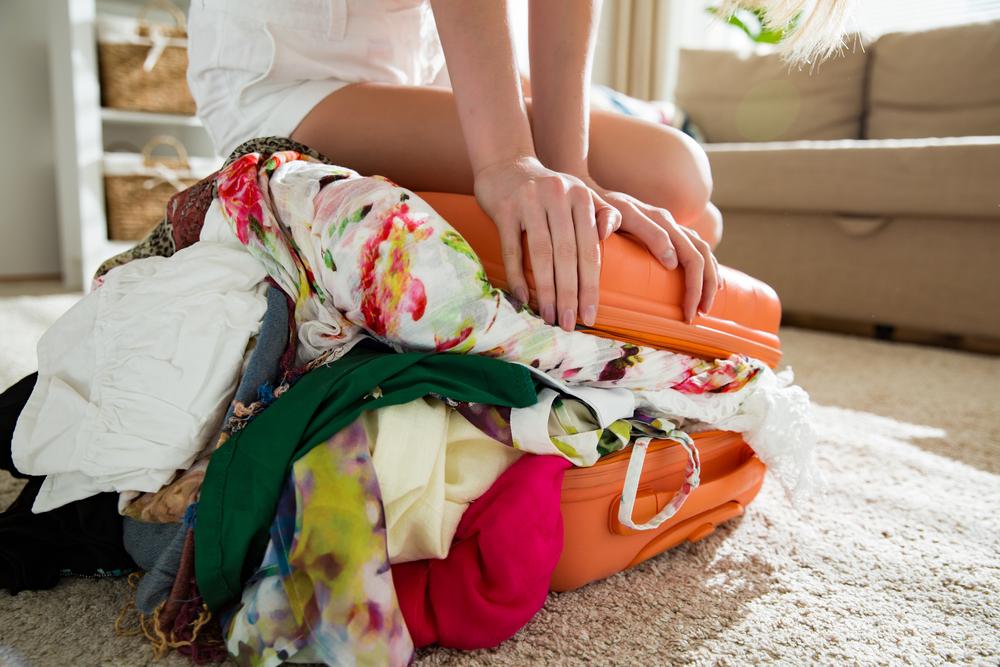 How to Pack for a Tropical Getaway
By Ebony Allison

Oct. 15 2019, Published 11:41 a.m. ET
With the winter season fast-approaching, there's no better time to start thinking about where you'll fly next to escape the short days and balmy temperatures. Even though your fun in the sun has come to a sorrowful end, you're always just one plane ticket away from being knee-deep in the blue waters of the tropics.
So, when it's finally time to catch some rays and dip your toes, the one thing standing between you and your destination vacation is a packed bag. No matter where in the world you're headed, your packing procedure will likely remain the same so long as you're headed to a tropical location. To best emulate the spirit of the season, you'll want a mix of bright pieces, lightweight fabrics, easily pairable basics, and of course, a faithful selection of swimwear.
Odds are that you'll spend the majority of your time outside, so you'll need to pack accordingly. Fortunately, with warmer weather comes fewer layers, so you won't have to stress about a heavy bag or hard-to-pack layers. Use this guide on how to pack for a tropical getaway to get your weekender bag in perfect shape for jet-setting.
Article continues below advertisement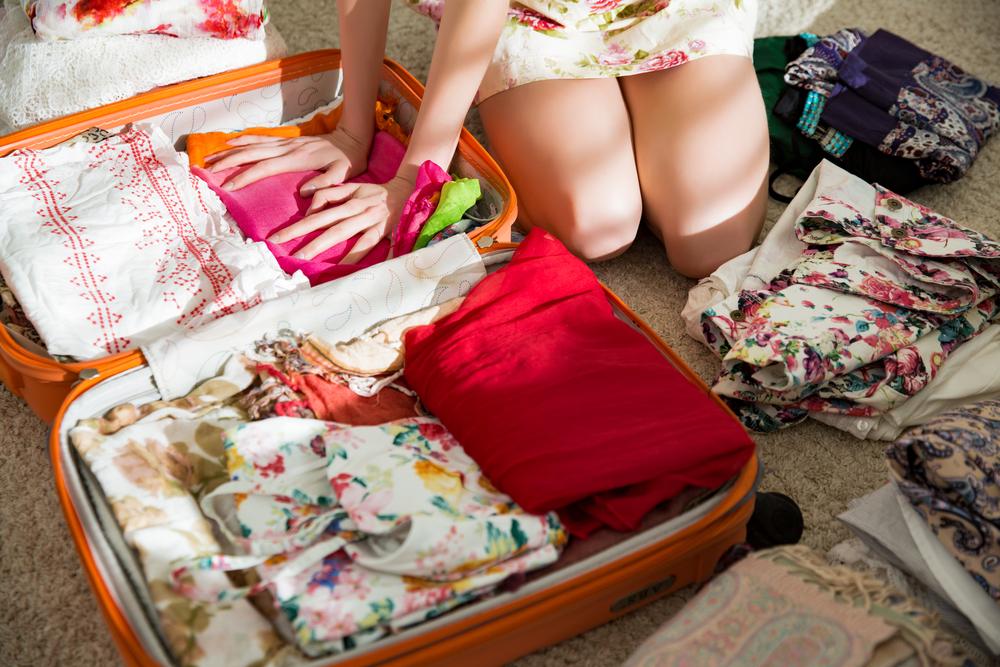 Step 1: The Essentials
Travel Documents
Passport: Not only you need to have your passport to leave the country, but you'll also need to make sure that your passport is up to date. An expired passport can ruin your sunshiny plans, so it's worth checking out the expiration date before heading to the airport.
Cruise Documentation: If you're headed to your tropical destination via cruise, you'll need to have the proper documentation that shows your reservation details. Make sure to print and sign your check-in forms before arriving at the docking station.
Luggage Tags: The last thing you'll want to be dealing with while en-route to your tropical vacation is missing baggage. Be sure to attach sturdy luggage tags to your baggage before handing them off to your airline or cruise line's personnel.
Article continues below advertisement
Boarding Documents: Fortunately for the vast majority of us who depend on our smartphones to keep us connected, most boarding passes no longer need to be printed out on physical paper. However, if you're flying with an old-school or low-budget airline, be sure to have your boarding documents prepped and printed before you set off for the airport.
Hotel Reservation Confirmations: While most booking confirmations can be pulled up electronically these days it doesn't hurt to have them in physical paper form too.
3rd Party Excursion Documentation: If you're planning on doing any third-party adventures or excursions, you'll likely want to have those details printed out and handy whenever you need them.
Sunscreen
Safety first! If you're planning on laying out in the sun for hours on end (and we sure hope you are), slathering your skin with sunscreen is an absolute must should you desire to fight the dangers of skin cancer. Be sure to maintain good reapplication techniques hour after hour and swim after swim. We recommend opting for all-natural sunscreens that truly work to better your skin and protect it.
Article continues below advertisement
Toiletries
When packing your toiletries bag, make sure you have these must-haves:
Shampoo and conditioner
Deodorant
Toothbrush and toothpaste
Brush or comb
Makeup
Makeup remover
Dry shampoo
Bobby pins and hair rubber bands
Razor
Bug Repellent
Lotion
Nail clippers
Step 2: The Clothing
This is where you get to have some fun. Before ravaging through your wardrobe and picking out all of your favorite numbers, check the forecasted weather and curate accordingly. No two packed bags will look the same, but on a universal scale, we can give you some valuable insight on where to begin when packing your apparel.
Consider these great warm-weather clothing options:
Palazzo pants
Jumpsuit
Denim shorts
Swimsuit
Sundress
Romper
Midi dress
Maxi skirt
Tank tops
Kaftan
Article continues below advertisement
Trade in your snowboarding socks for flip flops or one of these footwear options:
Ballet flats
Wedges
Sandals
Mules
Slip-on sneakers
Step 3: Everything Else
From phone chargers and tote bags to headphones and sunglasses, be sure to have all of your small must-haves packed away in your carry-on for easy access and more delicate handling. Run through this checklist before zipping up your bags.
Phone and phone charger
Tote bag
Towel
Sun hat
Headphones
Sunglasses
Reusable water bottle
Now all that's left to do is go. Head into your well-deserved tropical vacation with confidence knowing that you're well prepared for a week of good times and happy memories!