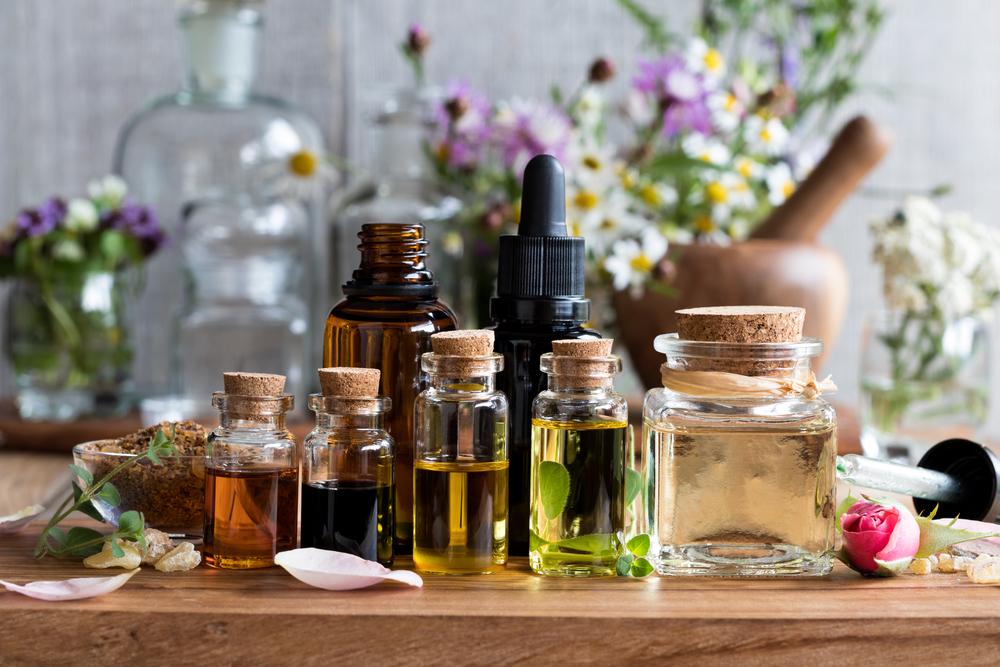 Focus on These 5 Steps for a Perfect Beauty Routine
By Ebony Allison

Sep. 17 2019, Updated 8:07 p.m. ET
We all want to look like the next easy, breezy, beautiful Covergirl, or the next model on the September issue of Vogue. But achieving those highlighted cheekbones and silky-smooth skin may seem near to impossible for most of us. Random blemishes, dry skin, deep circles around our eyes. The realities of life can make us appear older than we truly are. Don't feel hopeless, though. If you want to look your age or even younger, you may just need to revamp your beauty routine.
After a long day at work or driving the kids around from school to practice and everywhere in between, the last thing on your mind is treating your skin. Instead, you'd rather jump into your bed, get swallowed by your pillow, and try to catch as much shut-eye as you can before you have to repeat the cycle tomorrow. However, setting aside just 15 minutes of your night and morning can make a world of difference. Keep reading below to find out how!
If you're looking for an answer on how to get clear skin, the first step you should take in your beauty routine is cleansing your face. Similar to painting, you want to start with a clean canvas that's crisp and new. If your canvas is filled with dust or smudges, your painting may not come out the way you expected. The same goes for your face. When cleansing, splash warm water on your face and rub a gentle cleaner is circular motions across your cheeks, chin, forehead, nose, and neck. Then, rinse with warm water and pat dry with a super-plush face towel.
Article continues below advertisement
Even if you cleanse your face at night, it's important to repeat this process in the morning, as oils and other residues can build up as you sleep at night. Also, make sure you wash your pillowcases regularly, as these are breeding grounds for dirt and debris.
Once you've cleansed your face, it's time to apply toner. Toners are jam-packed with vitamins, antioxidants, and other nutrients that will help balance your skin's pH, control acne, and remove any leftover dirt, makeup, or oil. However, toner isn't for everyone. If you've never used toner before and your skin is doing fine, applying toner can lead to dry skin. But, if you do notice any blemishes or oily skin, toner may be the secret ingredient you've been looking for.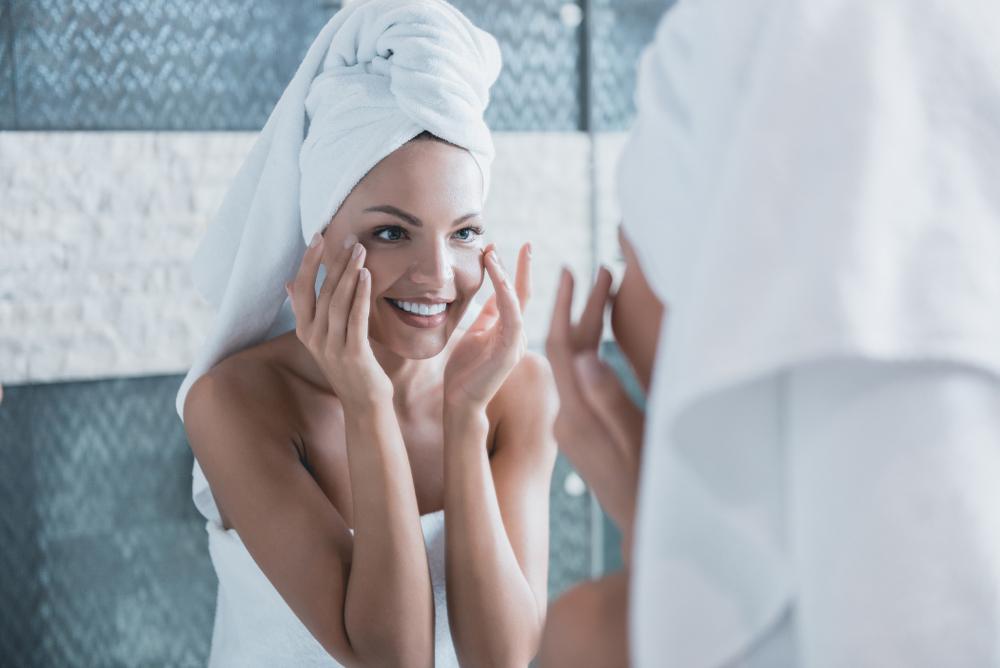 Article continues below advertisement
A facial serum is like a lightweight moisturizer that penetrates through your skin's surface to deliver nutrients to fight wrinkles, blemishes, and dry skin. Serums are a beauty product that can make your pores look smaller, and can make your skin feel smooth, firm, and moisturized. Because they have concentrated ingredients, serums do an excellent job of making your skin look healthy. From antioxidants that fight skin aging to anti-inflammatories that reduce cell damage, serums will be your best-kept secret.
Of all these steps for a perfect beauty routine, one you should never skip is moisturizing. Moisturizer is a must for all skin types, whether you have dry, oily, or neutral skin. When applying moisturizer, it's best to do it when your skin is damp, such as after a shower or when you wash your face. Damp skin opens your pores, which allows moisturizer to deliver hydrating elements to keep your skin looking lively and fresh. However, if you're using a topical acne medication, avoid placing moisturizer over it, as the ingredients in the moisturizer can interfere with the active ingredients in your acne medication.
Article continues below advertisement
If you're going to bed, moisturizer should be the last step in your beauty routine. However, your morning routine should be completed with a nice layer of sunscreen. Whether you're running everyday errands or relaxing on your beach towel by the ocean, sunscreen is a must. The sun can cause a host of skin problems, such as sunspots to wrinkles and even skin cancer.
To protect yourself from harmful UVA and UVB rays, choose a physical or organic sunscreen that uses minerals, such as zinc, to block the power of the sun. Chemical sunscreens need to be absorbed into the skin, which is difficult if you applied moisturizer. Instead, a physical sunscreen that doesn't have harmful chemicals such as Oxybenzone will keep your skin happy and sunburn-free.
Setting aside the time to take care of your skin will do you wonders. These five steps for a perfect beauty routine should only take ten to fifteen minutes of your morning and night. If that sounds too much, turn your beauty routine into a day at the spa for increased motivated. Placing a Bluetooth speaker, scented candles, and colorful flowers in your bathroom is a great way to destress after a long day or get energized for the day ahead as you go through your beauty routine.