7 Organic Sunscreens You Should be Using
By Jinjin

Jul. 16 2018, Updated 2:50 p.m. ET
As much as we are in love with natural sunlight, bestowing us with the perfect tan, and the essential Vitamin D, too much of it can cause permanent damages to our fragile skin, making applying sunscreen a crucial step in the skincare routine. What we don't know is the dubious ingredients we find in most chemical sunscreens like oxybenzone, avobenzone, octocrylene, and homosalate which all have been found to upset hormones. Mineral Sunscreen, on the other hand, uses zinc oxide and titanium dioxide to block the UV light instead of absorbing it. The following 7 sunscreens are selected for their effectiveness and their natural and organic ingredients.
The sunscreen is water resistant for 80 minutes, plus a little goes a long way. The Dry-Touch technology ensures a non-greasy finish and it is free of fragrance. However, it does make face look paler, but many do say it makes a great primer.
Article continues below advertisement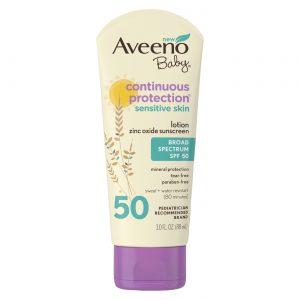 Demeratogist recommends this sunscreen to babies, therefore, it's extra sensitive. It's best for people with sensitive skin, the formula adds in skin soothing oatmeal and uses zinc oxide as a base. Although it is heavier compared to other sunblocks, it significantly decreases the chance of being burn.
Article continues below advertisement
Article continues below advertisement
Supergoop is a great fit for kids and people with sensitive skin, olive oil polyphenols, rich in omega 3 and omega-6 fatty acids are used to making it more effective. It is designed to calm redness and smooth the skin. Supergoop is gentle and silky on the skin. Most importantly it leaves no residue.
Article continues below advertisement
The sunscreen is made with astaxanthin, grape juice extract, and sunflower shoot extract to protect the skin from free radical. In addition, Umbra Sheer help reduce wrinkle lines and nourish the skin. Even though it is pricier than others, however, this is 2015 Allure Best of Beauty Award winner.
Article continues below advertisement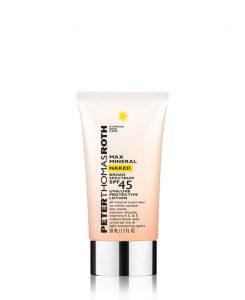 Article continues below advertisement
This sunblock is a great solution to help with uneven skin tone. Vitamins A, C, and E plus safflower extract that moisturizes the skin, along with light scattering optics from diamond powder provides great antioxidants benefits. It does come tinted, best use between moisturizer and makeup.
Article continues below advertisement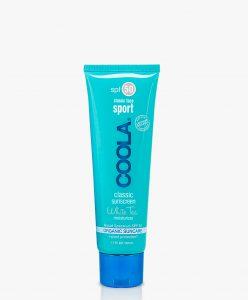 This sunscreen makes a great moisturizer, due to its natural ingredients. The developer used linseed oils and evening primrose to add a great scent, which also reduces redness and evens skin tone. If you are into active activities this is the sunblock for you.
Article continues below advertisement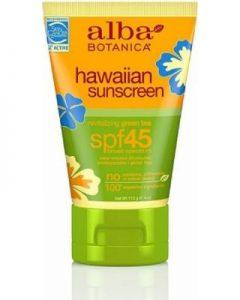 Skin Cancer Foundation recommended Alba Botanic, many drivers favorite this product because it provides protection with green tea antioxidants and aloe vera.