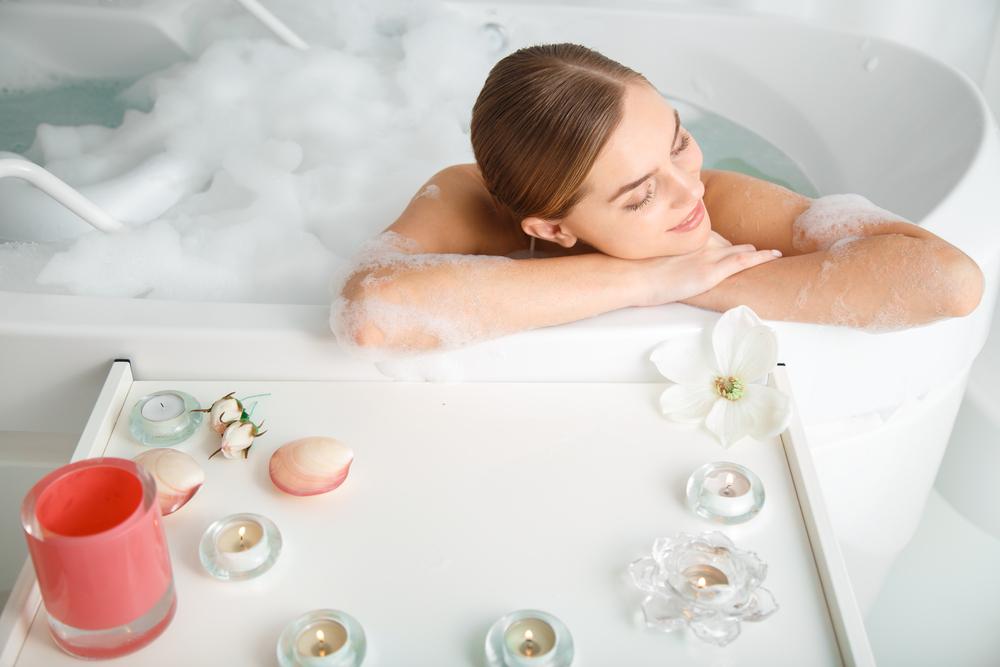 8 Ways to Treat Yourself this Summer
By Ebony Allison

Jul. 12 2019, Published 6:50 p.m. ET
Whether you're single or in a relationship, it's always beneficial to do something nice for yourself. It can be hard to rationalize spending some extra time and money on self-care but it's important, especially during busy times in your life. With BBQ's, travel, and perfect beach weather, summer is a time that many of us find our scheduling piling up with plans. Even though summer plans are more fun than obligation, it can be easy to forget to keep your own needs in mind. Start by choosing one, or all eight, of these suggestions to treat yourself right this summer.
Bring Some Life to Your Home or Office
Just because you ordered them for yourself doesn't make flowers any less special. Occasionally scheduling a flower delivery, or setting up recurring deliveries, can give you something to look forward to. A fresh bouquet can bring a pop of color to your home or office. Flowers have been shown to help improve mood and heighten your senses – perfect for making the long days at work seem a little less dreary.
Indulge in Luxury Self-Care Items
Whether you splurge on some high-quality bath bombs, skincare products to prevent dry skin, or your favorite aromatherapy, small changes in your routine can the ordinary feel extraordinary. Instead of rushing through a shower, run yourself a bath with your new bath bombs and grab a book.
Something that may seem as simple as sheets can also make a huge difference in how you feel. If you've been spending your nights tossing and turning because of the summer heat, consider investing in some high thread count or specialized cooling sheets that will allow you to sleep peacefully and wake up more rested.
Bills and travel plans may be dominating your summer budget but set aside some funds to pamper yourself. If work has been stressful or you've been hitting the gym especially hard, schedule a massage to relieve some tension. A manicure or blowout before your weekend getaway can also help you feel like the best version of yourself. It doesn't need to be a special occasion; you can make these appointments anytime you want.
Article continues below advertisement
Revamp Your Bedroom or Favorite Space
Choose a space you spend a lot of time in and make a few changes that improve it. To spruce up your bedroom, you might buy yourself a new light that creates a better ambiance or comfortable throw pillows that make your bed the perfect place to lounge. If your office is your second home, consider adding some personal touches with desk decor or a portable French press to make coffee you actually enjoy drinking.
Article continues below advertisement
If you've been dying to try the latest trending workout, a local painting or cooking class, hot new restaurant, or adventurous activity, do it! It can be easy to say you'll do it later but at some point, things we delay often fall off your list. Pick one new thing to try this month. If you love it and it becomes your new hobby, that's great, but if it's not for you, at least you can say you tried it.
Many of us are inspired by fashion. As such, your wardrobe can affect your confidence and mood. If you've been feeling a little lackluster lately, choose a few items to hit refresh on your wardrobe. A colorful kimono, playful sundress, or bold pair of shoes can be the boost you need to make getting ready for the day more fun.
Find a Bathing Suit You Feel Confident In
No matter what size you are, you deserve a swimsuit that makes you feel confident. While summer can be an especially hard time for women feeling the pressure of the "perfect beach body", there are more options than ever to find a swimsuit made to flatter your body type and makes you feel comfortable. That way you can relax poolside, instead of worrying about how you look because you'll know you look fabulous.
Treating yourself doesn't have to come at a high cost, even the smallest gesture can make have a lasting positive effect. Whatever you choose, investing in your happiness is never a waste of money.