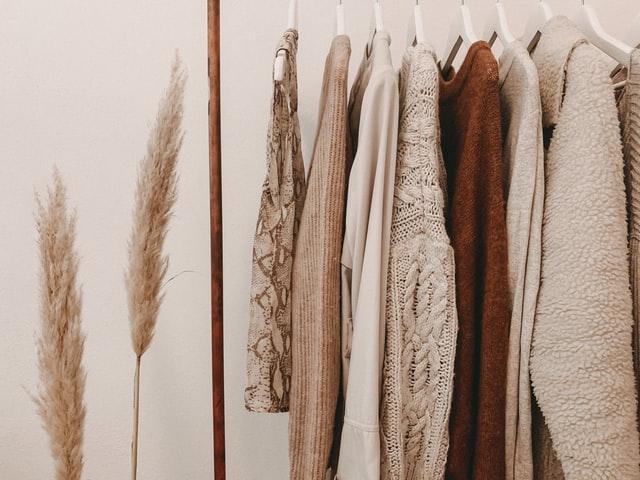 5 Wardrobe Essentials Worth the Splurge
By Yisrael

Dec. 10 2021, Updated 7:20 p.m. ET
Whether you have gone through a change in your weight or just want to freshen up your closet, a wardrobe makeover is an exciting process. From shopping for new clothes to trying on modern fashion, the whole practice can bring a lot of joy.
If you are shopping with the mindset of treating yourself, you are truly in for a fun time. With luxurious labels, stunning cuts, and comfortable materials, you can fulfill all types of fashion goals without any problems.
However, when you have an extensive amount of options at your disposal, choosing the right fit can become trickier than it should be. To help you through the process, here are five wardrobe essentials that are worth the splurge.
1. A Stunning Pair of Jeans
No matter your personal style, a pair of jeans stands out as one of the most sought-after closet staples for women. From casual dinners to grocery runs and everything in between, this article of clothing can fit into most situations while helping you look like a million bucks.
While looking for denim pants, try exploring women's skinny jeans. This style gives you a slimming silhouette and can be worn all year. Whether you want to pair your high-end jeans with a hoodie or a shirt, they can help you serve effortless flair any time of the day.
2. A Gorgeous Pair of Sunglasses
Whether you are a fan of cat eye sunglasses or aviator sunglasses, buying a high-quality pair can bring out your confidence. In addition to giving ordinary outfits a sense of luxury, this also lets you show off your style in an unmistakable way. In turn, you can easily establish your presence wherever the day takes you.
To ensure that you are getting the most out of this statement, go for a premium pair of sunglasses. The quality of these accessories is unmatched, so they should last you a long time. As a result, you can turn heads for all the right reasons.
Article continues below advertisement
3. A Comfortable Set of Bras
Learning how to buy the perfect bra is no mean feat. When you find the right size, the material seems to be uncomfortable. When you have the ideal material, the finish may lack the finesse that you need from it. However, as difficult as the process might seem, it is not impossible to get through.
By exploring different options from high-quality vendors, you can easily find the right bras to accompany different outfits. From underwire to strapless designs, you can also discover various options to wear on different occasions. If you use a wardrobe styling app, you can rest assured that your new set of bras will complement any outfit that is suggested.
4. A Classy Tailored Jacket
When you are looking for expensive yet essential jackets for your wardrobe, perhaps nothing beats the feeling of a tailored piece. With its fit, material, and stitching, the classic tailored jacket stands apart with distinction. It also gives you a plethora of choices that range from a trench coat to a business jacket.
If you want to remain within traditional fashion, choose your jacket in a tan, brown, or black color. If you're feeling bold, you can also go with a patterned fabric, such as a paisley or floral. By picking a high fashion brand for your jacket, you can rest assured that it will be worth your spending.
Article continues below advertisement
5. A Gorgeous Black Dress
Whether you want to attend a business dinner or an engagement party, a black dress can deliver sophistication. You can choose from a classic little black dress or go with a more modern black maxi dress. If you choose a multipurpose design, you can pull off your desired style without any issues.
However, going with a black dress doesn't mean that you avoid accessorizing altogether. Whether you want to wear red stilettos or style your nails with natural nail polish, you can easily fulfill your colorful fashion dreams without any hesitation. This makes this versatile staple worth splurging on, even when you choose a designer label.
Since high-quality items can last a few years, repeatedly wearing these staples does not wear them out easily. This allows you to get the most out of your wardrobe investments and lets you enjoy your purchases for a long time to come.