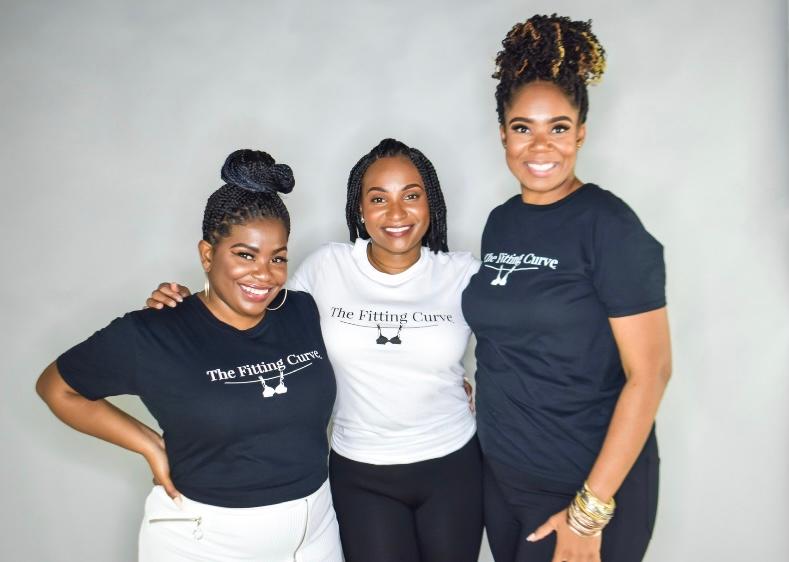 The Fitting Curve: A Safe Space for Lingerie
By Taylor Edwards

May 23 2021, Updated 1:34 p.m. ET
The Girls at The Fitting Curve are not your typical girl gang. The Girls, sisters Kelly, Helen, and Stephanie are the owners of The Fitting Curve; an undergarment boutique and safe space for women to find their dream lingerie.
The Haitian trio creates an experience that embodies the feminine spirit and the authenticity of women's bodies . Not only do they provide a wide selection of bras, but The Girls have created a private label line that makes everyone feel sexy, luxurious and most importantly, the best version of themselves.
"Every woman needs a beautiful lace bra set. It doesn't have to be expensive; it just needs to make YOU feel good!"
Helen realized how difficult it was to find the right undergarments for women across the board through their 30 year retail and lingerie experience. Whether post childbirth, recovering from breast cancer, or simply looking for an aesthetic pick-me-up, The Girls have you covered!
Outstanding customer service, quality products, wide selection and an intimate touch make the shopping experience all-the-rave for New Yorkers. The Girls make you feel "seen", sophisticated, and safe in their land of undergarments. Located in Rockville Centre, New York, The Fitting Curve is the perfect place to find the perfect [lingerie] set.
The Fitting Curve features under pieces from over 40 brands including Curvy Couture, Anita Care International, Elomi, Evelyn & Bobbie , Panache, and Flora Nikrooz. With expert bra fittings, their products range from cup sizes A to K, which makes it the perfect hub for all.
The Fitting Curve experience is for every woman. Open six days a week the boutique is closed on Sundays but available for online shopping. They are also available for special events.
Shape-wear, sports bras, wireless bras, nursing bras, swimwear and even prosthetic bras, the boutique's offerings are inclusive and endless.