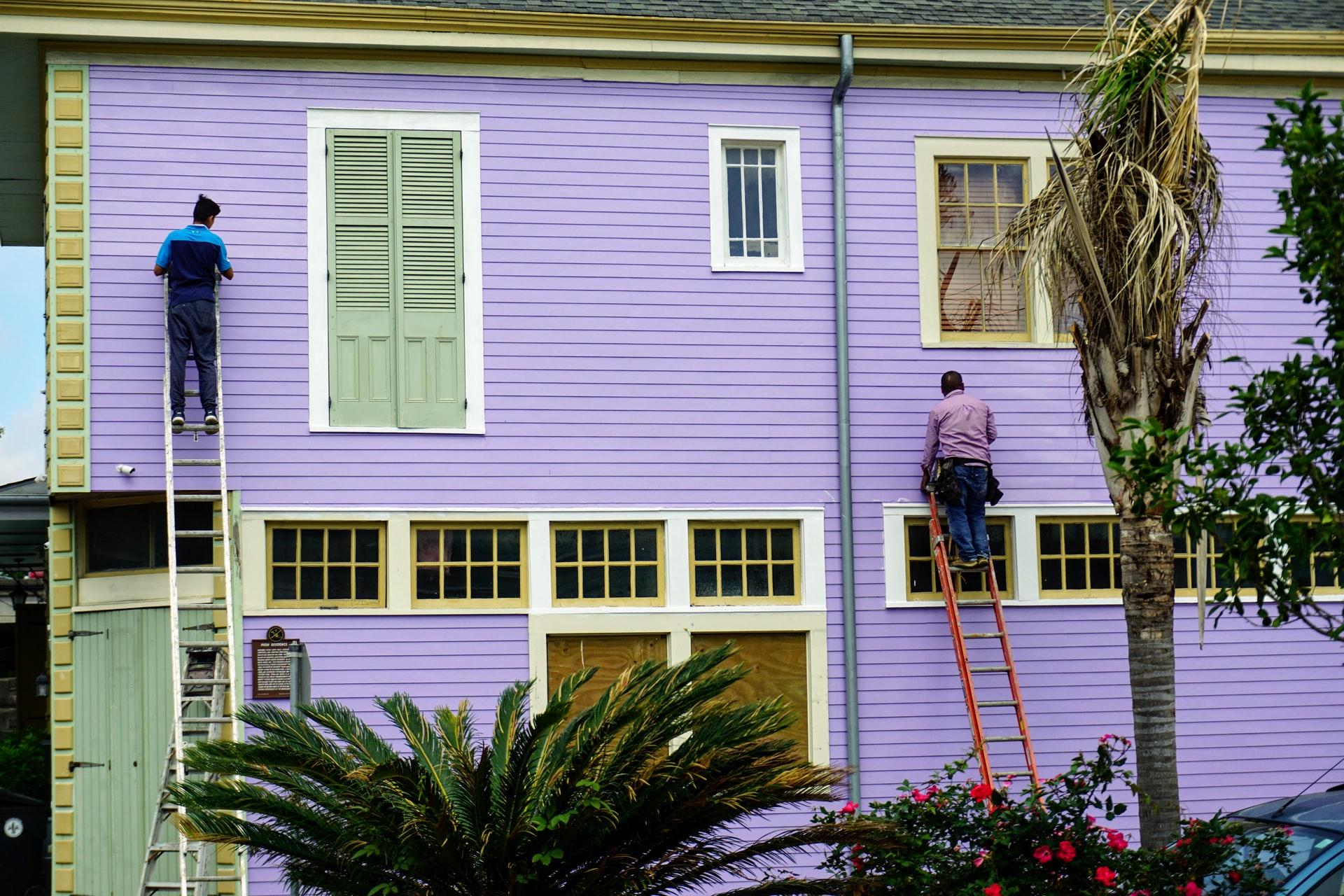 5 Tips to Starting a Fix and Flip Business
By Ebony Allison

Jan. 30 2021, Updated 1:58 p.m. ET
We all go through a phase of being obsessed with home renovation shows. HGTV becomes your go-to channel and before you know it, you find yourself looking up DIY home projects in your free time. But some of us will take that passion for home renovation shows and turn it into our own entrepreneurial pursuit: a fix and flip business of our own.

There is just something so rewarding about buying a home that needs serious remodeling, putting your own decorative spin on it, and selling it as a completely different space. However, the actual process of a fix and flip business isn't always as glamorous as it is made out to be. But with time and dedication, it can be a seriously lucrative business. Make your HGTV dreams a reality with these 5 tips for starting a fix and flip business.

1. Make a business plan
You can't create your own business without making a business plan first. A business plan will keep you organized and on top of finances, profits, and investors. You will want to start by outlining your goals, the purpose of your business, any competition, and how you will achieve your goals. Having a solid business plan will make the process of actually starting the business go a whole lot smoother.

1. Create the business
That means creating a name, establishing a team, and choosing a legal structure. Creating your own fix and flip business is unlikely going to be a one man job, you will need the help of other resources, such as other people involved in real estate investment. As for the legal structure, your business will be one of the following: a sole proprietorship, a partnership, a corporation, or an LLC. Do your research to find out which legal structure will work best for your business.

Article continues below advertisement
1. Secure funding
Once you have completed the two steps above, you have to secure the funding to buy the house you are going to flip. It is unlikely that you will have the exact amount in cash to buy the house and you will probably need to get a loan. There are a couple of different ways you can go about obtaining a loan to buy a property, such as a loan from a friend or family member or a hard money loan. If you have a low credit score, getting a loan through hard money lender Arizona may be a good option as it bases the loan on the actual deal and not on your own personal credit. Hard money lenders are less focused on your financial position and are more flexible than traditional loans.

1. Contact contractors
After you have secured the funding for your business venture, you will need to find reliable contractors who will help with the actual renovation aspects of the house. Although you might intend on doing some of the remodeling yourself, it is imperative you have a team of trained professionals as well. A contractor is not only more experienced with flipping a house, but they also will know more about licenses and permits.

Article continues below advertisement
1. Finalize your team
After you have found reputable contractors and recruited any additional business partners, you will need to finalize your team with a real estate agent. A real estate agent is the person that is going to market and sell your flipped properties. There is no point in putting all the time and money into renovating a home if there is no one who will actually be able to sell it. Find a reliable real estate agent in your area who has experience with a fix and flip business. You might also consider having an attorney on standby for any legal questions or issues that may arise.

Once you have followed these 5 steps and secured a reliable, well-rounded team of individuals who are equally passionate about the fix and flip projects, then you should be good to go. A fix and flip business takes a lot of risk, but in the end, it will all be worth it.