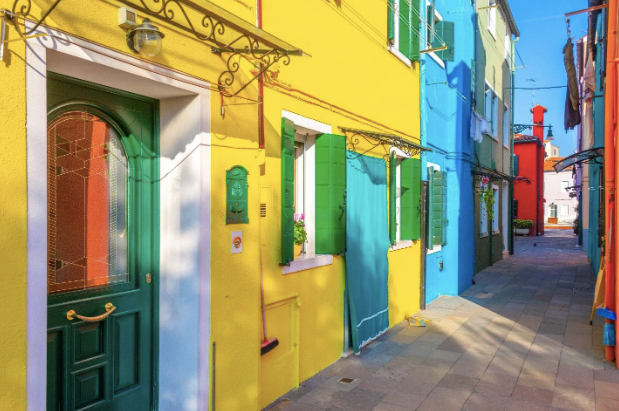 5 Tips to Prepare for Buying Your First Home
By Ebony Allison

Jul. 22 2020, Published 1:19 p.m. ET
Buying your first home is a monumental achievement. Just like getting married or having a child, it's a milestone that's sure to make you feel like you're mastering the art of adulthood.
Whether you're tired of renting from cranky landlords, ready to move out from mom and dad's watchful eye, or it's time to start a new phase in your life, buying your first home takes a lot of planning. These five tips help you do exactly that.
#1 Get Ready, Get Set, Pay Off Your Debt
Buying a home means you might have to confront a few financial mistakes of the past. This means paying down credit card debt and setting up an emergency fund. If kicking your shopping habit or cutting down on everyday expenses sounds daunting, consider:
Using a Budgeting App – Plenty of useful tools such as YNAB allow you to set goals and make a financial game plan right on your phone.
Start Monitoring Your Credit Score – Fixing your credit can take time, so the sooner you start monitoring your credit score, the better. There are plenty of useful free credit score checkers that won't affect your overall score.
Prioritize – Tackle your high-interest credit cards first. This strategy will pay off quickly, since you won't risk accruing additional debt from interest payments.
#2 Visualize Your Dream Home
Committing to the responsibility of home ownership is a massive undertaking, and the logistics can be overwhelming. However, don't forget that this is also a period in your life to celebrate! Remember to take breaks from the hustle and bustle of acquiring a home and allow yourself a moment of pause.
Think about what your dream house looks like by:
Making a Pinterest board
Binge watching House Hunters
Flipping through an old-fashioned magazine
Taking a walk or drive through different neighborhoods
Article continues below advertisement
#3 Do the Math
When you're ready to get back to the reality of purchasing a home, you need to figure out how much you're going to be able to afford. Using a mortgage calculator can help you better grasp the numbers, but your mortgage is just one piece of the puzzle. Homeownership means you also need to account for other overhead like repairs and property taxes.
And then there's getting the loan…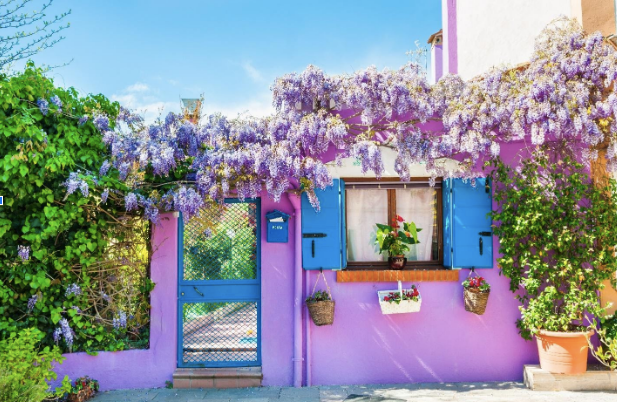 Article continues below advertisement
#4 Don't Be Afraid to Ask Questions
Applying for a loan is probably the most important—and scary—part of the process. Luckily, there are scores of professionals and professional services out there that can help you navigate this unknown territory.
If you aren't sure if you qualify for a loan, or if you can even acquire one, check into low down payment options such as:
FHA Loan: FHA (Federal Housing Administration) Loans allow you to get a mortgage with as little as 3.5% down. The downside to an FHA Loan is that you'll have to pay a mortgage insurance premium as you pay it off, meaning you'll be spending money that's not going towards paying off your house.
VA Purchase Loan: VA (Veteran Affairs) Purchase Loans are only available to current service members or veterans, but they offer some significant perks like zero down payment.
ARMs: ARMs (Adjustable Rate Mortgages) can offer buyers interest rates that are initially low but change over the lifespan of the loan.
Remember, this is uncharted territory—ask any and all questions!
#5 Seal the Deal by Preparing for Closing Costs
Once you've tackled your financial goals and you're ready to take the plunge and purchase your first home, there's going to be a few final costs you should plan for.
These include but are not limited to:
Home Inspections
Mortgage insurance
Homeowner's insurance
Appraisal fees
Pro Tip: Closing costs can add thousands of dollars to the price of your home, meaning it's extremely important to plan accordingly. Many first-time buyers make the mistake of only saving for the down payment without factoring in closing costs.
Your New Home Awaits!
With these tips in mind, you'll have the tools you need to start preparing to purchase your first home. Buying a home requires diligence, patience, and changing the way you think about money.
In the end, the reward is settling into a place you can truly call your own.
Good luck!