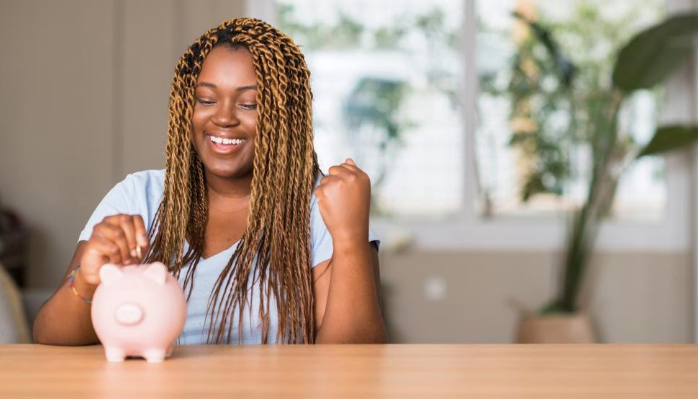 4 Steps to Save More Money This Month
By Todd Hamilton

Sep. 20 2020, Published 12:08 p.m. ET
Learning how to budget and better manage your money is something that no one really wants to do, but the truth is, it's an important and necessary life skill to have on your roster. Plus, leveraging budgeting tips can help you save money for the things that really matter to you, whether it's a Balenciaga bag, a down payment on a house, or a dream vacation.
In this post, we're sharing four steps to help you start saving money this month. Trust us, stick with it and you'll see seriously rewarding returns.
1. Assess your budget as it stands
All good budgets begin in the same place: taking a look at your current income and spending habits. Thanks to modern technology, taking inventory of these metrics is easier than ever. To do it manually, just take a look at your online bank statements and get a solid estimate of how much money is entering and exiting your account each month.
If you're in the negative, you'll want to start taking some aggressive measures to cut back or maybe even start looking for a side hustle. If your number is positive, think about how much you want to save to assess how strict you'll need to be with spending moving forward.
If you're not into crunching numbers yourself, use a budget calculator to get the insight you need to start making better budgeting decisions.
2. Rethink your spending priorities
It can be seriously challenging to suss out what qualifies as a need, want, and a luxury when you're starting to budget, but practice makes perfect! Once you have a better idea of your budgeting boundaries, it's time to think long and hard about where your money is going, and in turn, what you can and can't afford to keep spending.
To begin this exercise, create a list of must-haves, like your rent, utilities, student loan payments, and groceries. After adding up these essentials, take a look at your wants and lifestyle luxuries, are there any you can sacrifice while you save?
ProTip: If you're not ready to give up your monthly wine club or beauty subscription just yet, try to alternate and give up just one or two things each month.
Article continues below advertisement
3. Come up with a goal and timeline
One of the best motivators to help you actually save money is simply dictating your goals and timeline. Start by thinking about actionable and reasonable financial goals that you want to achieve. Using the information you've learned in steps one and two, estimate how long it will take you to make these goals happen. "If I save $X for 6 months, I'll meet my goal."
After coming up with your goal and schedule, use these tips to stay motivated to meet your goals:
Tell family and friends about your financial goals — this will help hold yourself accountable and prevent temptations like pricey brunch invites from breaking your budget.
Download a goal-setting app to monitor your progress, celebrate milestones, and develop positive long-term habits.
Take it one day at a time! Patience is of the utmost importance when it comes to goal setting and achieving of any kind. If you're not seeing the results you want after a few months, keep things in perspective, be patient, and reassess as needed.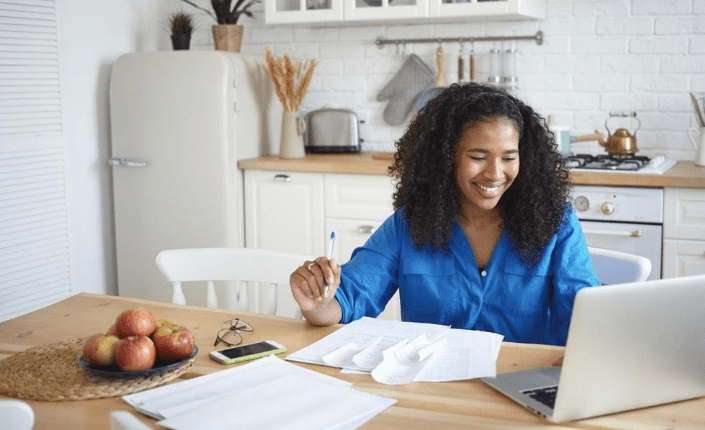 Article continues below advertisement
4. Look for ways to save
Cutting back and squashing spending can be a seriously unsatisfying conversation to have with yourself, but just because you're implementing better habits doesn't mean you have to give up shopping altogether. Luckily, there are plenty of tools out there designed to help you save. Use the following hacks to help you start saving today:
Look for sales, but don't be tempted to shop just because there's a markdown.
Install a savings extension to your web browser to help you automatically save cash while you shop online.
Opt for used items instead of new when you can — sites like Poshmark, OfferUp, and Gazelle almost always have nearly new items for lower prices than buying from the store.
Wrapping up
There you have it, four simple steps toward smarter saving! Fill us in on your savings journey in the comment section below.