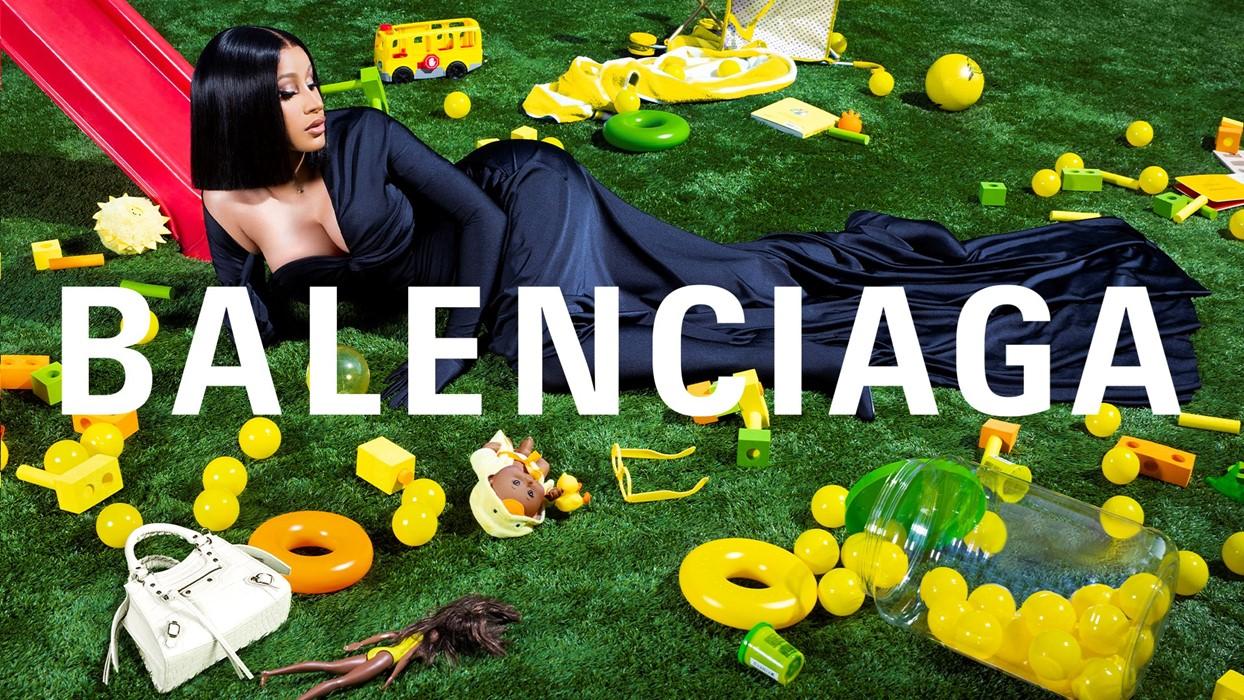 Cardi B Becomes Face of Balenciaga
By Elysia J

Sep. 15 2020, Updated 6:29 p.m. ET
Two years after name dropping the brand in her hit single "I like it Like That," Cardi B has been named as the new face of Balenciaga.
This is the artist's first major fashion campaign, and no punches are being pulled. The brand had massive billboards erected on the side of the iconic Louvre Museum in Paris. They show Cardi B laying on bright green grass surrounded by a collection if bright yellow toys. Her hair is in a sleek bob, and she is wearing a figure-hugging black dress with built in gloves. The dress is from Demna Gvasalia's Autumn 2020 collection. The billboards will be up for the next few weeks.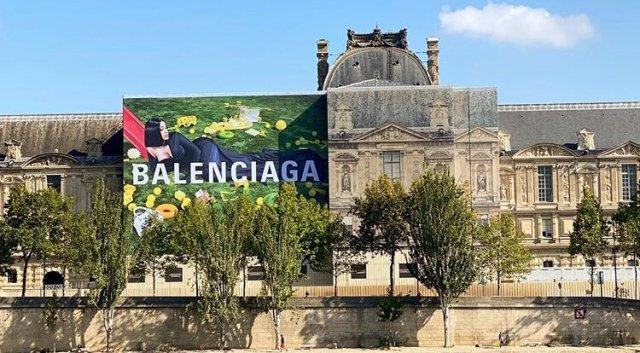 The 27-year-old shared her excitement about the campaign on Instagram. She posted images of the billboard with the caption "Ya lookin at the face of a @Balenciaga campaign! I remember how I felt seeing myself on a billboard in NYC Times Square but PARIS! Wish I was there to see it in person!"
The image is part if the larger AW2020 campaign line up. It will also feature Eliza Douglas and other members of the Balenciaga creative team.
The choice has come as a surprise to those who know the brand well.
In his time as creative director of Balenciaga, Demna Gvasalia has been celebrity shy. While most luxury brands have been chasing A-Lister endorsements and campaigns, Gvasalia has avoided them entirely. His focus has been on framing the brand as the go-to for cool streetwear. His strategy so far has largely been finding cool unknowns to promote his campaigns.
This campaign is a significant departure. Cardi B is the first celebrity to lead a Balenciaga campaign since Gvasalia became creative director back in 2015.
With a major fashion campaign, and a massively successful single behind her, Cardi B seems to be one of the few people to have had a good 2020.