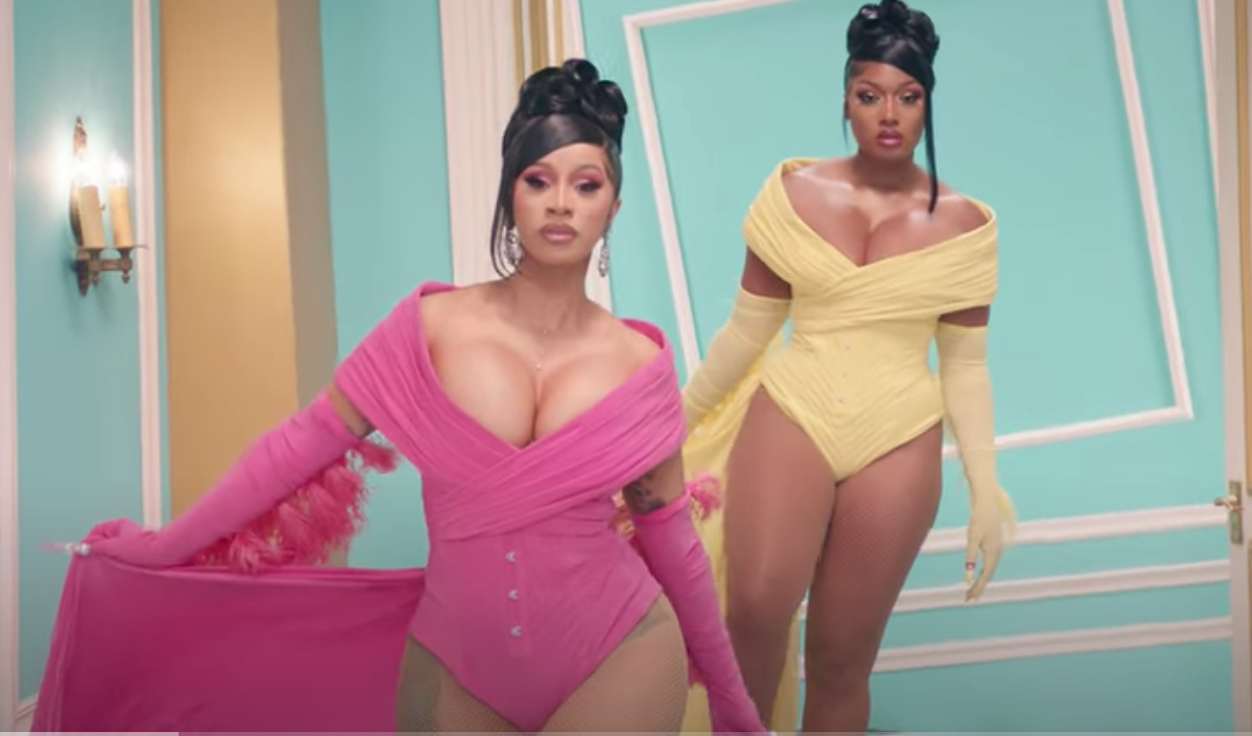 Cardi B and Meg Break the Internet with 'WAP' Video
By Jamie Rollo

Aug. 7 2020, Updated 6:04 p.m. ET
Cardi B and Megan Thee Stallion stans are buzzing over their new collaboration track and official video, "WAP." The video, which has already amassed over 11 million views since its release, features on-screen cameos from Rosalía, Normani, Rubi Rose, Sukihana, Mulatto and shockingly enough, Kylie Jenner.
The track "WAP," which samples the 1993 hit "Whores in this House," has already reached the top of the U.S charts; it was only fitting for the duo to knock the video out of the park. The video follows Cardi B and Meg as they roam the halls of a colorful, cartoon mansion peeking their heads into different themed rooms.
In the first half of the video, we only see Cardi and Meg until the music stops and Kylie Jenner walks down the hall in a full cheetah print bodysuit and cape. The remainder of the on-screen cameos start to emerge with pop star Normani in an all houndstooth fit, which some say is a nod to the late Aaliyah. We then see Rosalía in a red leather outfit followed by Rubi Rose, Mulatto and Sukihana.
"I wanted a lot of different females, not just female rappers," Cardi said in an interview with Apple Music. "Y'all going to see it on the music video as well, from models to influencers and everything. And I really wanted the video to be very sexy, very clean, very nice, very cut."
The video is all about female empowerment as is the track itself, which Cardi said had to be cleaned up for YouTube to even allow it. She said in an Instagram video, "I just want to let y'all know, I wanna give you a heads up, with the music video, it's going to be the censored version of the song, because the song is so nasty that YouTube was like, 'Hold on, wait a minute, song might be too goddamn nasty.'" She continues, "So make sure you get the real sh*t on all streaming platforms."