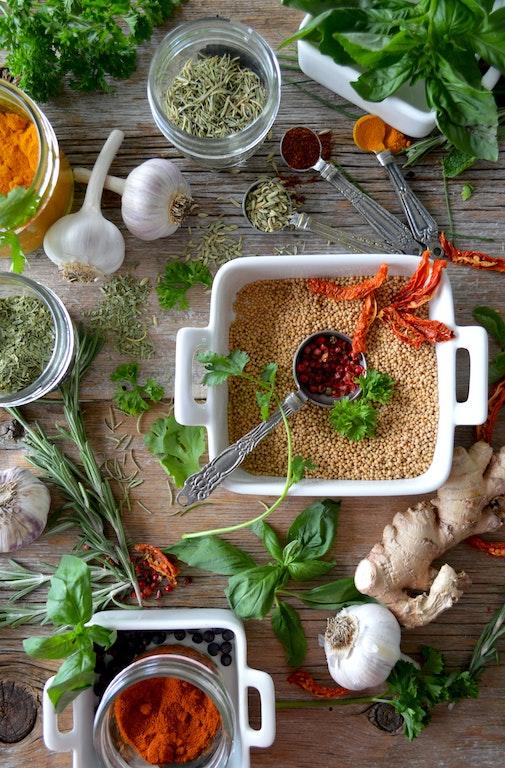 10 Tools That'll Make Cooking Easier
By Ebony Allison

Jan. 22 2021, Updated 11:02 p.m. ET
Sometimes the last place you want to be is the kitchen. After a long day of remote working and dealing with stressful Zoom meetings, you just want to snap your fingers and have dinner made for you. But you also want to save money and not order food in. So what do you do on those days when you can't even imagine cooking, but you still want to eat something healthy? That's when handy cooking tools will come into play. So for those times when you just want to whip something up as quickly as possible, you'll have some tools on hand to get the job done. Get these 10 tools that'll make cooking easier:

1. Air Fryer
If you want to whip up dinner quickly, without waiting for the oven to heat up, get an air fryer ASAP. An air fryer is a quick and easy way to make dinner while perfectly cooking your food. You can cook just about anything in the air fryer, from potatoes to meat to baked goods.

1. Nutribullet
The easiest way to quickly whip up a healthy breakfast that will keep you full is a smoothie. And the best way to make a smoothie is with a nutribullet. It's small enough you can hide it in your cabinets when you're not using it but it does a great job blending. Plus, you can drink right out of the cup that you blended in, meaning less dishes!

Article continues below advertisement
1. Mandoline slicer
One of the most tedious parts about cooking is having to cut up every single vegetable. Meal prep can take forever and that is why a mandoline slicer is an absolute necessity. A mandoline slicer takes a fraction of the time to slice your fruits or veggies, making your life that much easier.

1. Cold brew maker
Iced coffee is the best but making it every morning can be a pain. To make your life easier, get a cold brew coffee maker. You'll still be able to enjoy your daily cup of iced coffee, without having to go through all the work of brewing it overnight.

Article continues below advertisement
1. Silicone baking mat
Save the planet and your wallet and stop buying parchment paper. Instead, use a silicone baking mat. It will make your life so much easier than having to constantly buy parchment paper and it's way more sustainable.

1. Grill press
A grill press is useful for many purposes: you can grill sandwiches, meat, and even veggies. It's basically like a mini grill that you can use inside your house, to quickly make lunch or dinner if you're pressed for time. Plus, it's easy to clean and compact so you can easily store it.

Article continues below advertisement
1. A juicer
If you're an avid juicer drinker but don't have the time to blend and strain a juice every morning or the money to go out and buy a fresh one, invest in a juicer. Your wallet will thank you.

1. Lemon squeezer
Nothing is more annoying than squeezing a lemon with your hands, all the seeds falling into your food, and having to pick them out one by one. Instead, just get yourself a lemon squeezer. It will make your life so much easier.

Article continues below advertisement
1. Milk frother
A milk frother will completely transform your coffee game. With a milk frother, you can make cafe quality coffee with just the press of a button. It will save you time in the morning and just make your coffee more enjoyable.

1. Knife sharpener
A sharp knife makes for a much easier cooking process. A dull knife is just going to prolong your cooking and make you frustrated, so invest in a good quality knife sharpener so you will always have freshly sharpened knives on hand.
Cooking does not have to be complicated, as long as you have the right tools — plus it can help save money. These 10 handy tools will make those stressful nights when the kitchen is the last place you want to be that much easier.