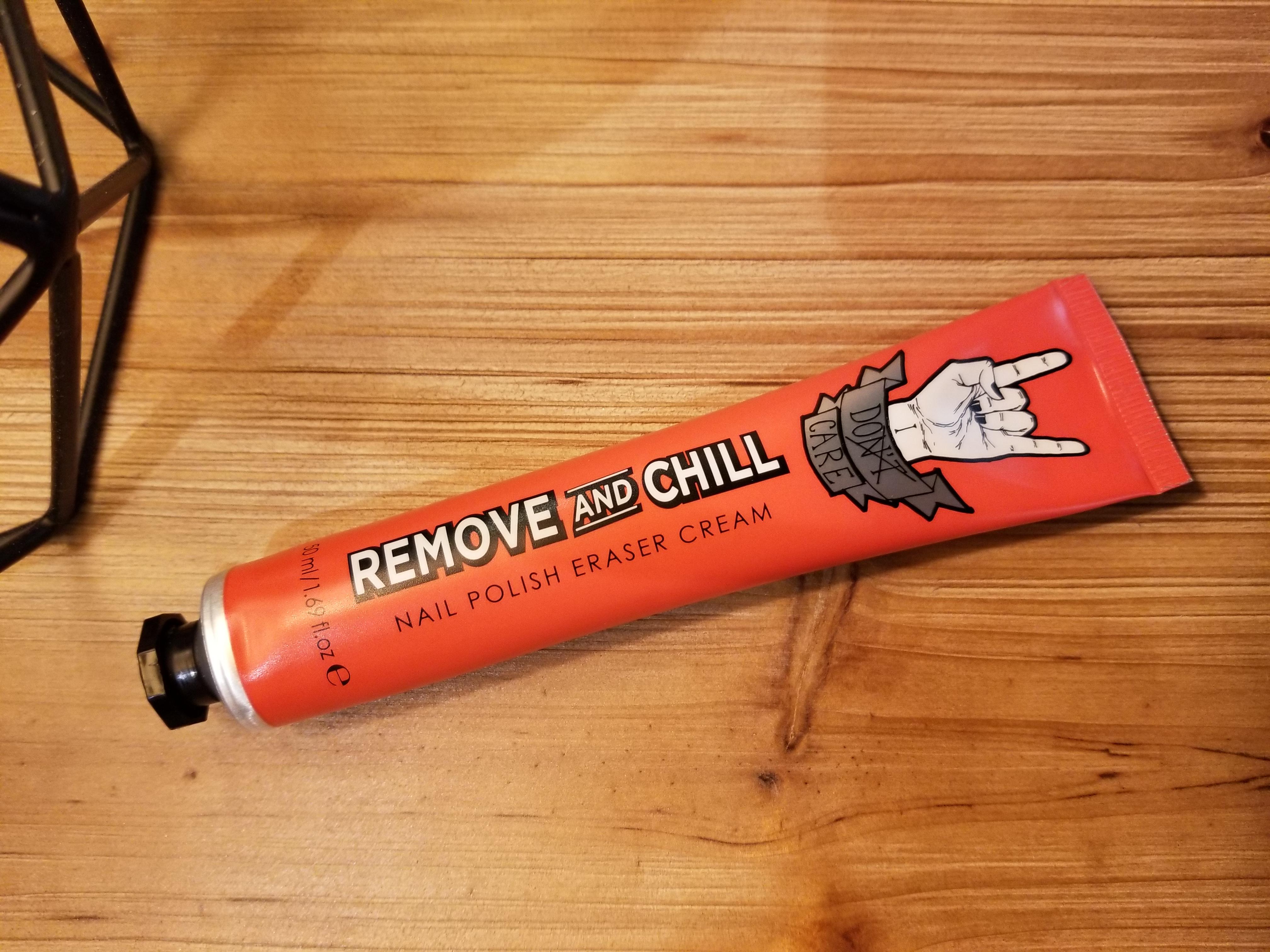 Remove and Chill Nail Polish Eraser Cream Is A Game Changer
By Johana L

Jul. 16 2019, Published 1:17 p.m. ET
To make the process of doing your own nails something to look forward to, The Sign Tribe created the Remove and Chill Nail Polish Eraser Cream, and I am IN LOVE. Some people meditate to chill out, others (me) do their nails. And I'm not the only one!
I used to maintain a habit of doing my own nails every Sunday, but as I got busier, it was harder to keep up. A major reason? Removing nail polish. It wasn't that it was difficult to remove nail polish with regular acetone, the problem was everything in the middle, and in between.
Let me start comparing:
Remove and Chill is much less messy
Regular acetone is a liquid that not only removes nail polish but also creates a bleeding effect that gets kinda messy. This is much more evident with dark nail polish. How many of you get that annoying stain under the nails? It can definitely be avoided but this is what Remove and Chill makes easy. All you do is cover your nail with the cream, wait, and wipe it off. Done.
It smells amazing!
I have roommates, in case you didn't know. I don't like the smell of acetone lingering in my room so I do my nails in the living room. Sometimes the living room is already taken so I have no other choice but to use my room or just not do my nails at all. With Remove and Chill, bruh, I wish the smell was stronger. The smell is very sweet. The best way I can describe it is that it's fruity, like berries. The smell isn't powerful at all so unless you directly smell the cream, you can't smell it.
Article continues below advertisement
When I asked my coworkers to describe the smell:
Mikaylah: You don't need acetone!? It smells like lotion! I thought that's what it was. I'm really surprised. It smells like baby body wash.
Jamie: Is it bergamot? It has a fresh floral scent. It smells like a specific Bath and Body Works Scent but I don't know which one it is.
Ash: Light floral but not too citrusy.
So if you don't want to take it from me, take it from them!
It doesn't dry out your cuticles
Remove and Chill hit the nail on the head (pun not intended) with this one. First of all, acetone on its own is very drying since it's much stronger than alcohol. Combine that with washing your hands to get the smell off. Rude! The acetone removal process leaves your cuticles dry and cracked so you need oils or lotion afterwards. With Remove and Chill, you don't have to worry about any of that.
Article continues below advertisement
The removal process is effortless
I watched 2 separate videos where someone used a cotton ball and the other person used a cotton pad to remove the product but they seemed to have a hard time removing it so I used paper towel instead. The paper towel didn't leave fibers behind like the cotton did, and it removed the majority of the polish in one easy swipe. The rest of the polish was on the sides of the nail but that was pretty easy to remove too.
See the results below!
Article continues below advertisement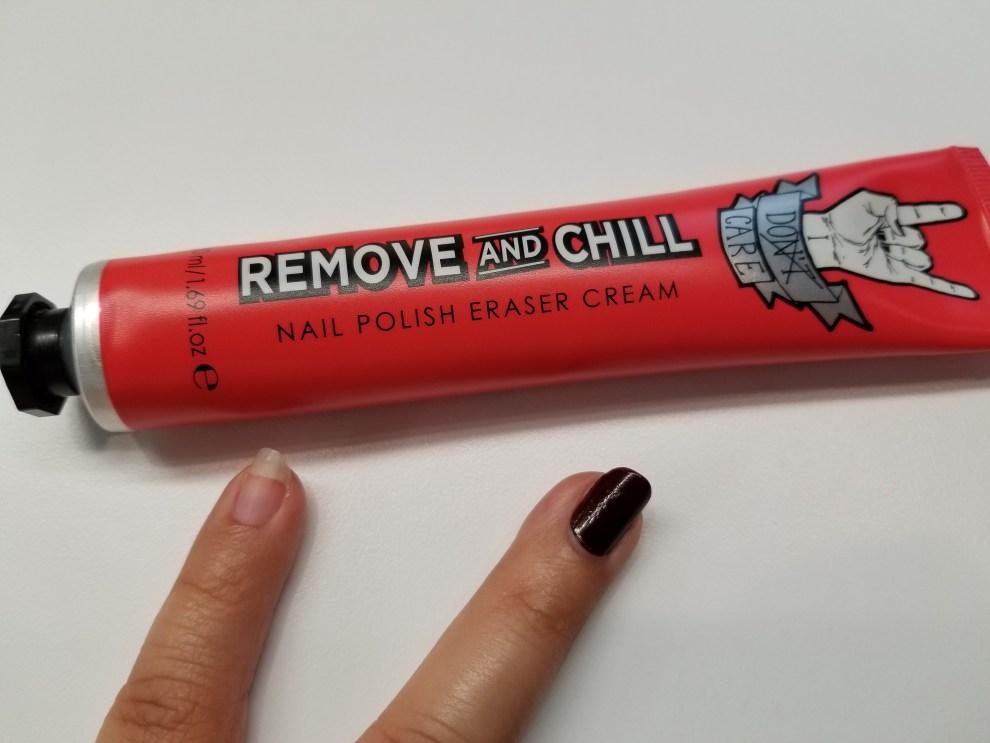 By the way, Remove and Chill does specify that it does not work on Shellac or Gel nails. While it worked on the Wet n' Wild 1 Step WonderGel, I would not try it on salon finished nails.
You can buy Remove and Chill for $15 on ULTA.