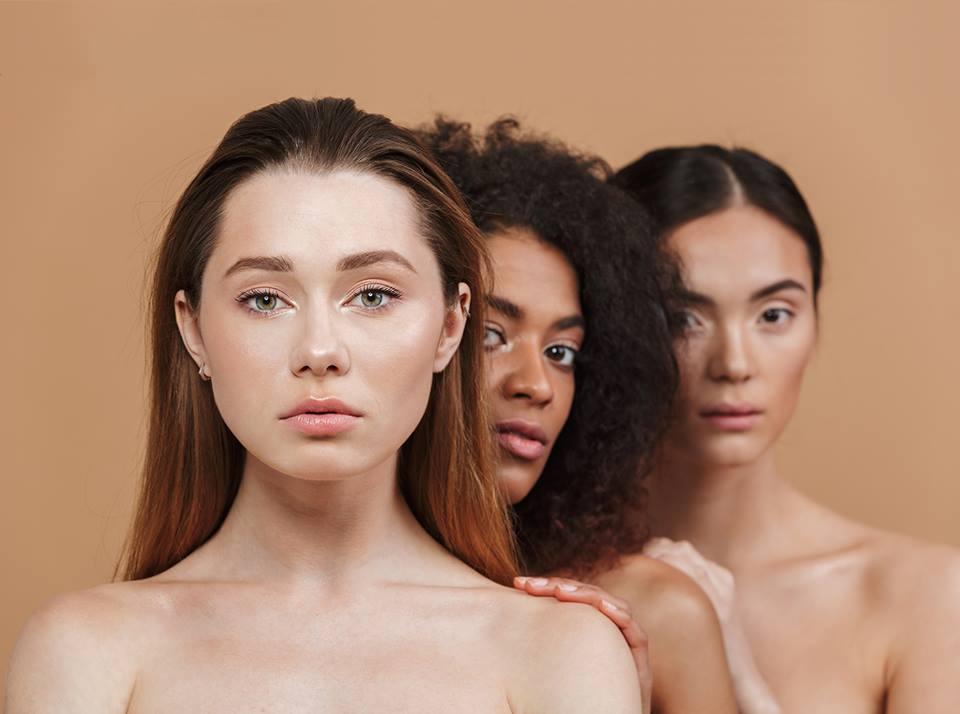 Book Your Favorite Self-Care Practice At HYG
By Johana L

Jun. 7 2019, Published 6:09 p.m. ET
This month HYG officially went live and its launch party was everything you'd hope for from a wellness company. HYG is the only online destination that allows users to discover and book beauty and wellness appointments in one place and under one membership. They offer the chicest, and most eco-friendly salons, spas and wellness studios.
HYG's launch party gave us a little demo of what they have in store and the mood they set out to create. There were cotton-y cloud lamps on the ceiling, a massage station, manicure station, tarot card reading station and meditation. There was also food, drinks, and dessert.
The meditation session, lead by Ellie of MNDFL Meditation, allowed guests to unwind and let go of tension.
Rachel, Natalie, and Elizabeth of Reserved+Polished gave guests the opportunity to be pampered by professionals.
We had the privilege to interview HYG's founder , Juania, for some insight on the importance of self-care for wellness.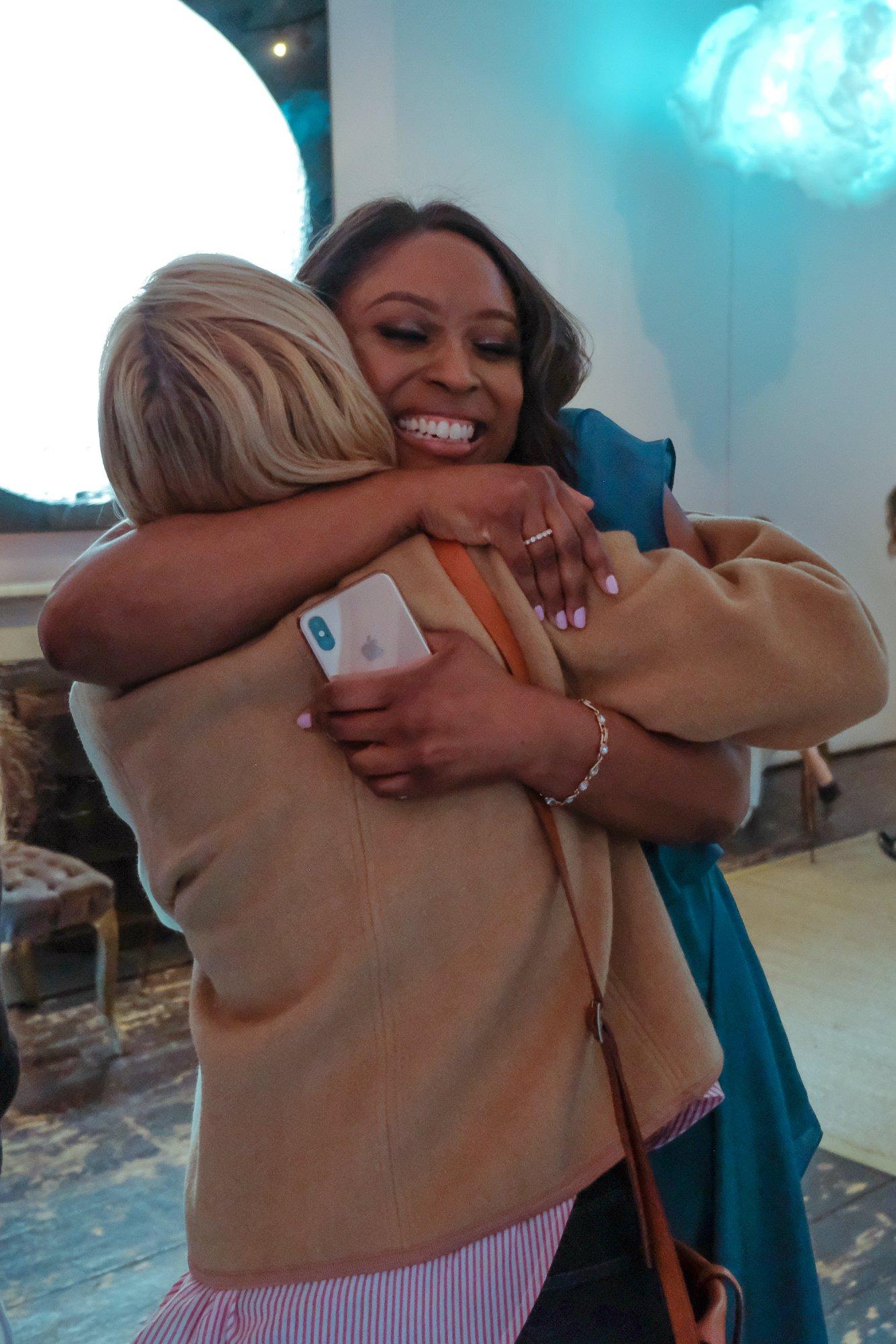 Article continues below advertisement
How do you pronounce HYG and how did you come up with the name?
HYG is short for the Danish and Norwegian word "hygge" (pronounced "hoo-guh"), which refers to "a mood of coziness and comfortable conviviality that engenders a feeling of contentment or well-being."
Hygge is regarded as a defining and integral characteristic of Danish culture, which I think speaks volumes as Denmark has consistently been ranked as one of the top happiest countries in the world.
When coming up with the name, I thought of the feelings and emotions I want people to experience when accessing the platform and its resources, and partaking in the services and treatments that are bookable through HYG. HYG is a medium that offers people opportunities and experiences to improve their lives and sense of well-being. The HYG brand is an entire mood, a psychological state of contentment and personal wholeness.
Article continues below advertisement
How did you come up with the idea for HYG?
I came up with the idea for HYG the day before leaving for London in May of last year. I had just purchased Away's "The Large" luggage and I was standing on the corner of Bond and Lafayette in New York City. I'm the gal who spoils herself with a mani and pedi the day before vacation. It's just a means of self-care for me and my way of treating myself.
I thought I could book a last-minute appointment with my normal nail tech at my favorite spa, Haven. However, when I called, they were completely booked for the evening. Picture this, I'm standing on the corner of Lafayette and Bond (with my large Away luggage), Googling "nail salons in NOLITA". I found a salon on Mulberry Street. I walked over and they were completely booked as well. They pointed me to a different salon about one block over.
I thought, "I could wait until I get to London, but I don't know where to go." I walked over to the other salon, large luggage in tow, on what felt like the hottest day in May. I was able to get my nails and toes done, but after going through that hassle, I started thinking: "Why isn't there a better way? What if there was a way to find places on the spot, know their availability right then and there, and book your appointment? What if someone or something could help me find and arrange all of this?"
Article continues below advertisement
I couldn't stop thinking about the idea when I arrived in London. When I returned to the States, friends started asking me how I find the best places. It was so serendipitous. It came up in every conversation with different groups of people and friends, from people who've been living in New York City for years to people who'd recently moved to the city. They wanted to know how you could find out about new treatments, how you could locate the best places when you're new to a city (or even if you're a native), and they wanted to know you could trust them.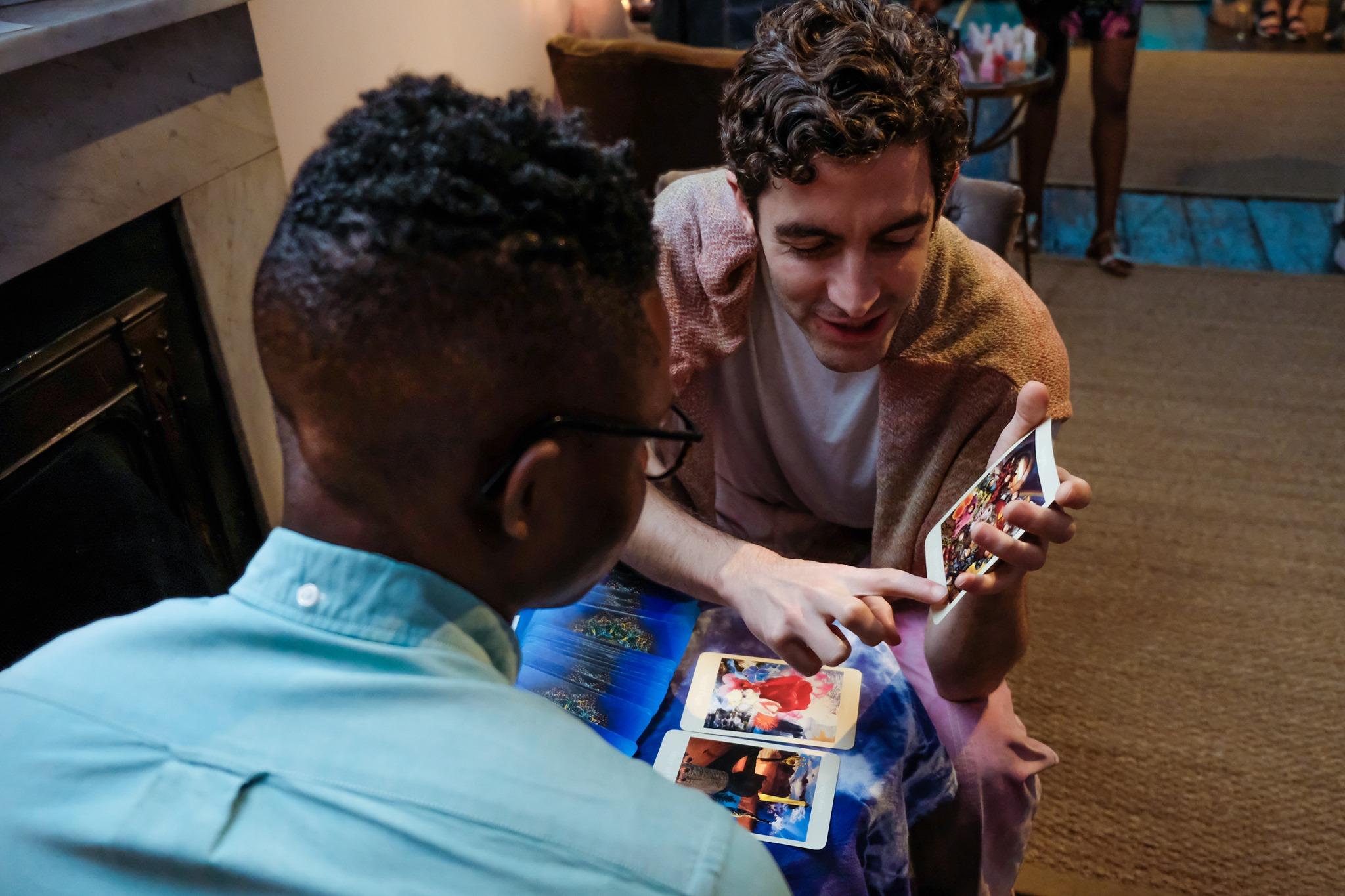 Article continues below advertisement
I thought about my self-care habits. Not only do I like my regular manicure and pedicure, I like getting massages. I like trying new meditation studios. I like yoga and reflexology on a Sunday afternoon, and tarot readings for fun. I believe we are complex beings, and we like to try and experience new things. And as I get older, I find that I'm becoming more interested in learning about beauty and holistic healthcare. I wanted to create a space and a platform tailored for me and my specific needs.
I'm a woman of color, but mainstream media and platforms aren't geared toward women of color and women of all body types. The beauty and wellness care industries are geared toward petite white women, even though we live in a world that's comprised of all shapes, sizes, and skin types. HYG is dedicated to the inclusion of all skin and body types. HYG makes those inclusions the norm rather than the outliers.
Additionally, the conversations around beauty and wellness are typically thought of as luxuries. But beauty and wellness care are necessities that should be incorporated into our everyday lives. With HYG I decided to include memberships based on my personal habits and the habits of my closest friends as a way to make beauty and wellness care affordable.
Article continues below advertisement
A study conducted by OnePoll for Groupon found that the average woman spends an average of $3,756 a year (or $313 a month) on her appearance. HYG provides a unique membership model that saves you money, on beauty and wellness care costs each month.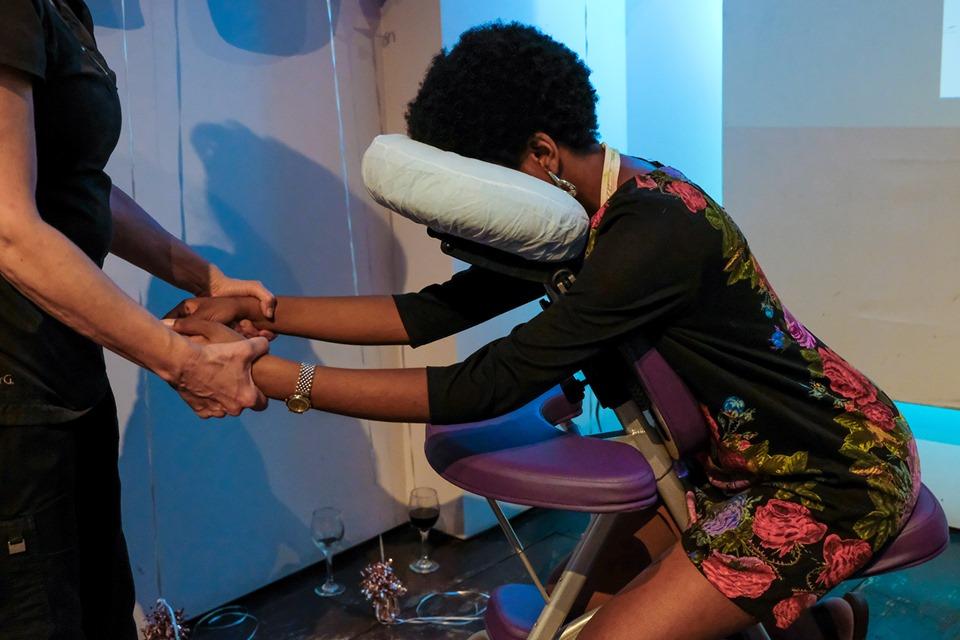 Article continues below advertisement
What was the most difficult part of starting this company?
The most difficult part has been reigning in the vision I have for HYG. Not to think less than or to diminish the intended version of where I see HYG going, but building a minimum viable product (MVP), HYG 1.0, as a baseline for the future of HYG. It was important to ensure that in time for launch HYG's MVP was esthetically pleasing and user-friendly, represents and recommends the best locations to our community, provides access to treatments and services you may not have otherwise known about, educates individuals on the importance of beauty and wellness care, and provides a product and service that is inclusive of everyone.
It took months of planning and development on the backend to include the various data elements, and diverse range of services and treatments HYG offers. It's cliché to say, but Rome wasn't built in one day. The same goes for HYG. It was necessary to scale back HYG's larger vision in favor of a solid foundation that allows HYG to grow beyond its MVP and into a lifestyle brand that positively impact people's lives on a much larger scale.
Article continues below advertisement
HYG mentions that the "goal is to encourage regular self-care, beauty, and wellness routines, therefore, at this time, services do not rollover from month-to-month." What are the major ways in which making yourself take the time out to be more mindful helped you?
Correct. HYG offers three memberships – Classic, Signature, and Luxe ranging from $ 80 to $255 per month. HYG's memberships are meant to encourage women (and men) to set aside time to care for themselves, and to facilitate regular self-care habits that enhance mind-body wellbeing.
HYG's memberships focus on both spectrums. If you want to focus on beauty, The Classic is for you. If you want to focus on beauty and wellness, The Luxe and The Signature are for you. The Luxe provides manicures and a pedicure, and 10% off of two additional treatments that can be used for wellness. The Signature includes both beauty and wellness services, providing manicures, a pedicure, a massage, and 10% off of three additional treatments each month.
Taking the time to incorporate regular self-care behaviors resets and, realigns, the mind, body, and spirit. Getting a massage or acupuncture or a facial allows me to shut off – no phone, no social media, no distractions. It allows me to just be in the moment. When I'm sitting there getting a manicure and a pedicure, I'm usually listening to an inspirational podcast to feed my mind good vibes, or I'm having a conversation with the woman in front of me to reconnect with a human being and to disconnect from my to-do list. I take my beauty and wellness care very seriously. It's my go-to for self-reflection and recharging my inner being so that I'm able to continue creating and building this brand and a strong team, showing up for my friends and family, and shining my light in this world.
Article continues below advertisement
My aim is for our HYG community to experience these same feelings by connecting them to #thehyglife experience, that hygge mood of coziness, wellbeing, and personal wholeness.
With the rise of normalizing conversations around mental health, specifically for Black communities who have faced the most traumas, self-care is often synonymous with mental wellbeing, do you feel they are correlated, if so, how?
Self-care is a critical arm of mental wellbeing. In order to be mentally well, you have to care for yourself. Caring for yourself involves behaviors and practices, such as, meditating, yoga, reiki, acupuncture, body treatments, and even a simple manicure.
There is certainly more work to be done to extend self-care and wellness concepts and practices to the Black community. Black communities have traditionally been left out of these movements, and are not given the same tools, and levels of access as other communities. I believe that has a lot to do with mainstream self-care and wellness media where Black communities are not equally represented.
Article continues below advertisement
As a woman of color, it is extremely important to see myself represented in these spaces so I'm able to understand how to care for myself. We do not live in a world of just one type of being. We live in a diverse world of many that encompasses various skin tones and body types. Therefore, it's important to see those variations, and it's important we're mindful to be inclusive when creating media campaigns, and consumer-based products and platforms geared toward self-care and wellness, so we're all able to equally grow, heal, and maintain our mental health and overall well-being.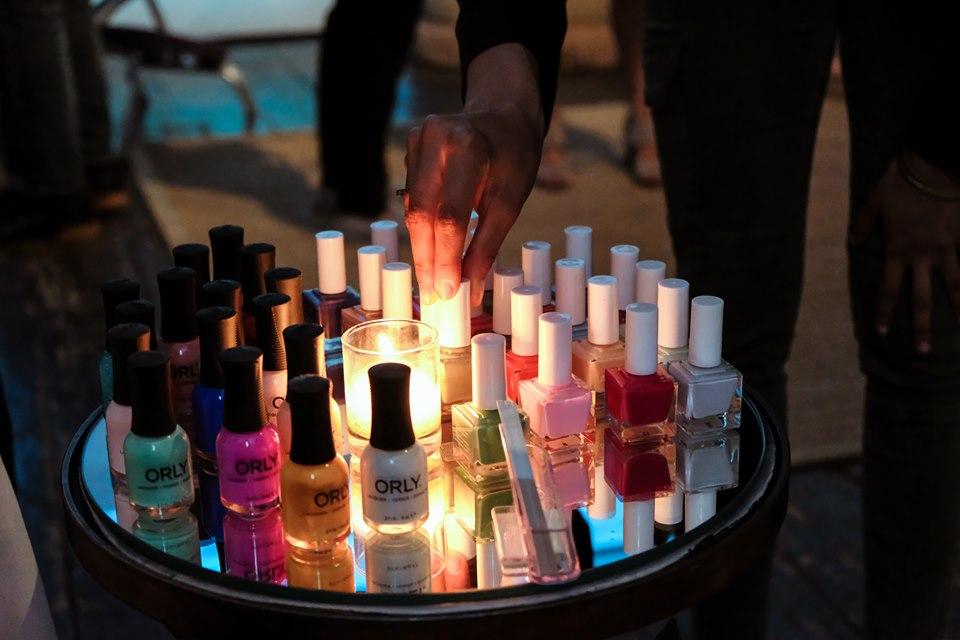 Article continues below advertisement
What is one of your favorite forms of self-care at HYG?
That's so hard to choose! You can book acupuncture sessions, astrology and tarot readings, body treatments, brow and lash appointments, facials, blowouts, hair removal services, massages, manicures and pedicures, meditation sessions, reflexology, reiki, sound healing, and yoga sessions. I've tried every treatment and . I've included every treatment I would recommend to a friend or family member.
I do, however, love a good manicure and pedicure at Haven Spa or tenoverten (the Tribeca location), and a massage from Great Jones Spa.
I'd like to make acupuncture and yoga regular parts of my routine, versus one-offs throughout the year, so HYG is good for that, especially The Signature and The Luxe Memberships. They provide the best cost savings.
Lastly, what advice would you offer to those who lead a fast-paced lifestyle and find it difficult to relax their wandering minds?
I'm not sure there is one simple answer or one piece of advice. It's easy to forgo our needs in favor of sending one last email, or finishing one last task. In the long run it's impossible to maintain your health and wellbeing without checking in and giving yourself the time to relax and unwind.
I've found that by thinking about self-care in terms of time and how I know I will feel afterwards helps tremendously. For instance, meditating can be one minute, five, or ten minutes. If you think about the amount of time we have in one day, one minute is trivial compared to the other 1439 minutes we have in our day. A 45-minute yoga session is minor compared to the remaining hours and minutes we have in a day. Yet, the mind-body benefits far outweigh letting ourselves burn out.
Article continues below advertisement
I've also found that thinking about my family and my legacy makes it easier to set aside time. I'd like to be able-bodied and healthy for my family and this amazing new brand. What are your goals? Do you want to be around for your friends and family? Would you like to see your children grow up, to watch your business grow? Approaching it from this mindset helps to put things into perspective and to make self-care a priority.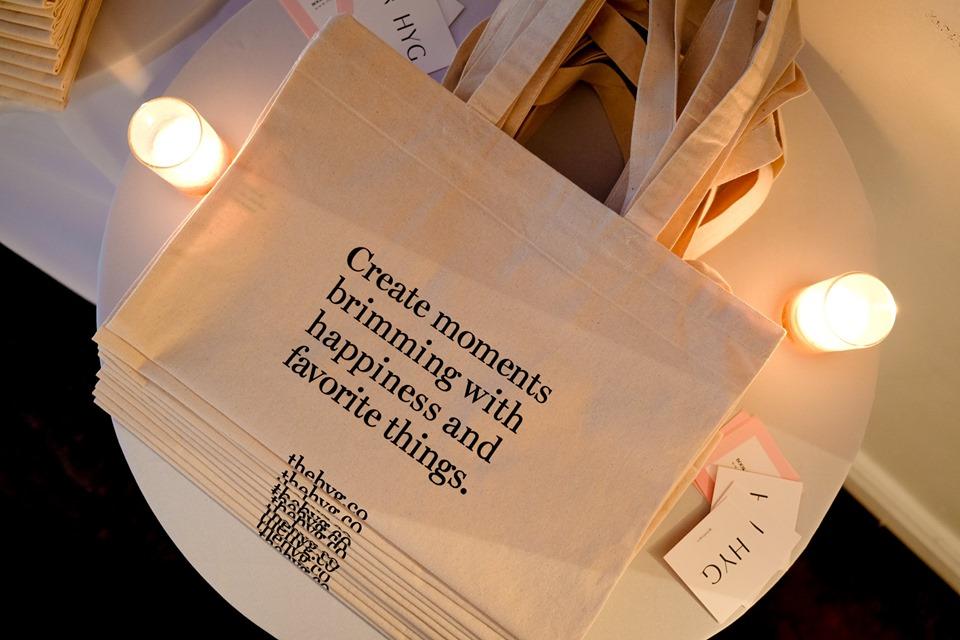 Discover beauty and wellness practices to unwind with at HYG and enjoy #thehyglife.