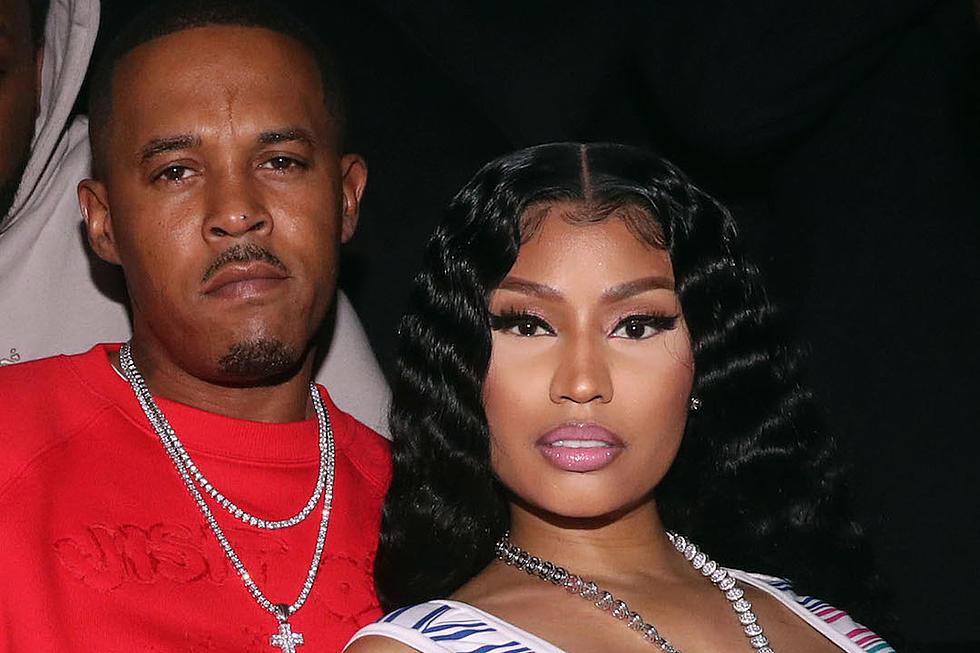 Nicki Minaj May Have Married Kenneth Petty
By Elysia J

Oct. 23 2019, Published 3:39 p.m. ET
Rapper Nicki Minaj appears to have announced her marriage to Kenneth Petty via a video posted on Instagram on Tuesday.
The video begins on a white "Mrs" mug then pans over to white cap with the word "Bride" embroidered on it in yellow. We then see a matching "Mr" mug and a black cap with "Groom" embroidered on it in white.
If the wedding-themed apparel wasn't hinting enough, Minaj captioned the post with bride and groom emojis, tears, praying hands and a bow (because tying the knot).
And if you were still confused as to what this post was trying to say, Minaj also included what is presumably her married name in the caption. The rapper was born Onika Tanya Maraj and captioned the post Onika Tanya Maraj-Petty.
The video as of now has over four million views and almost fifty thousand comments.
Article continues below advertisement
The News Did Not Come Out Of Nowhere
The announcement was likely not a huge shock to any loyal fans of Nicki Minaj. She announced on her Beasts1 radio show that she had obtained a marriage license with Petty earlier in the summer. In addition, she announced her retirement from music in early September to focus on her family. At the time she tTweeted "I've decided to retire and have my family. I know you guys are happy now. To my fans keep reppin me, do it til da death of me, X in the box – cuz ain't nobody checkin me." (She later deleted the Tweet and clarified that she was specifically referring to whether or not she wanted to record another album as opposed to leaving the industry entirely).
The post was met with plenty of best wishes from fellow celebrities. They included former Bombshell HQ guest Akbar V, Naomi Campbell, Halle Berry, Winnie Harlow, Christina Aguilera Kimora Lee Simmons, and Tiffaney Pollard just to name a few.