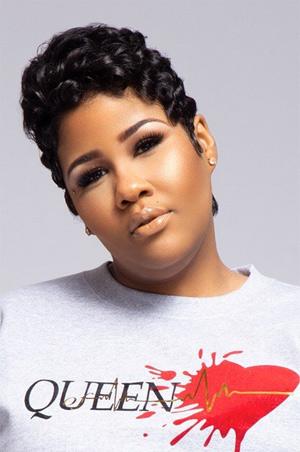 Atlanta native Akbar V, a woman with as much fire and personality as she has talent, stopped by the Bombshell offices to share her latest music, as well as her journey as an up-and-coming rap artist. To understand Akbar V's sound, you must first get a good idea of who she is. She endured a pretty hard life; she was left to fend for herself through much of her childhood because her parents were absent. Despite her circumstances, she still pursued her passion for music and at seven years old, she wrote her first rap.
Since then, her career has progressed tremendously. The inspiration for much of her songs comes from real-life situations. Akbar V's tracks cover all kinds of topics, including some of her personal relationships. Her most controversial song may be "Abortion," in which she raps about the experience she had when she terminated a pregnancy. She says this was one of the hardest decisions she made, but she was strong enough to tell her story. "I didn't want the world to judge me for making the same mistakes, but I was strong enough to share my story to let other women going through this know that they aren't alone." Another one of her songs, "Jail Talk," describes a relationship she endured with a convict who betrayed her trust, while she was holding him down on the outside. Since there's transparency in her music, Akbar V's fans feel more of a connection with her as a person and not just an artist. She believes this is what sets her apart from other artists. "My sound can be soothing for women," she said. "I try to tell my life story in a raw and uncut way, and that is why people can relate to me."
Article continues below advertisement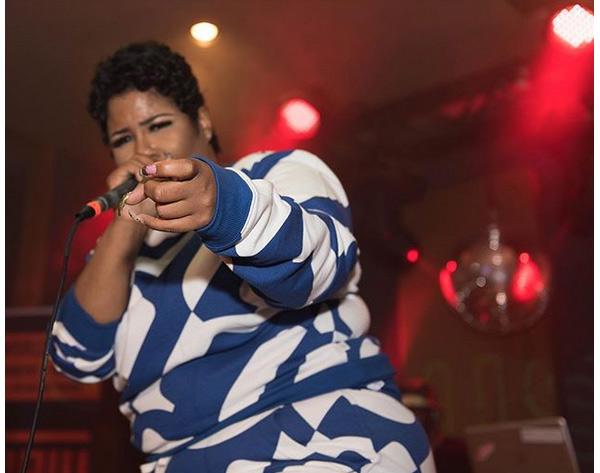 I asked Akbar V what is the hardest thing about being a woman in the music industry, and she expressed her dislike for the phrase "woman in the industry." "You can be a man or a woman; if you put your mind to it and you stay focused, you're gonna win." She loves working with other artists and has featured many known rappers in her songs like 21 Savage, K. Michelle, Trouble, and Derez Deshon.
Even though she has been received well by many other artists, Akbar V explained how people tried to stop her from progressing. "There's a lot of people that will try to black-ball you to tear you down. I got into altercations, because I stood up for what I believed in and a lot of people didn't want to work with me." But she didn't let that stop her!
Article continues below advertisement
As of late, Akbar V has been hard at work promoting herself. She was invited to perform her song "Wit It," featuring 21 Savage, during the BET Awards weekend in June. Also, her fans are eagerly anticipating the release of her latest project The Coldest Summer in August. The honesty and courageousness of her music gives Akbar V leverage as a rap artist that is undeniable. One thing that the rap game has taught her is that the tables often turn. "Now, everyone who didn't want to work with me is calling trying to work. You never know who you're sleeping on. You could be sleeping on Akbar V!"