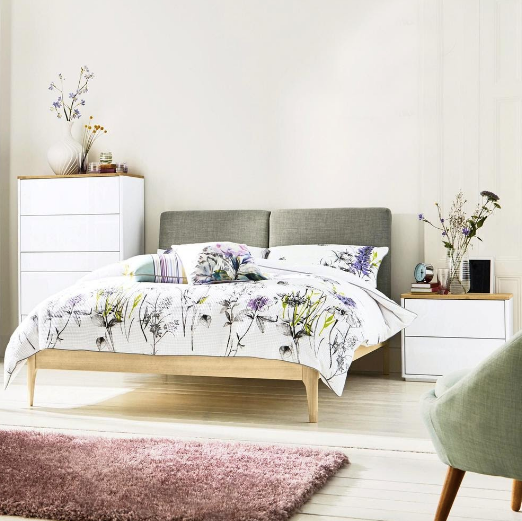 How to Transform Your Bedroom from Lame to Luxury
By Ebony Allison

Mar. 25 2020, Updated 8:11 a.m. ET
Does your bedroom feel bland or less-than-comfortable? It doesn't have to be and it shouldn't be. Your bedroom is one of the most important spaces in your home, if not the most important space. A nice bedroom is essential for getting a good night's rest and for recharging your social battery. Here's how you can transform your bedroom space from lameness to luxury.
The Mattress is Your Centerpiece
There's no bedroom furniture piece more important than your mattress. If you're not sleeping well or if you're waking up feeling sore, there's a good chance that your mattress is the culprit (or else you just need to find a chiropractor). A good mattress may cost you a bit of money, but it's the best furniture piece to splurge on.
Think about getting a memory foam mattress, which are generally regarded as the healthiest and most comfortable types of mattresses. Memory foam mattresses come in a variety of firmness levels, so you can find models that are very cushiony or rather hard. You can also try out a hybrid mattress, which combines memory foam and traditional bed springs.
Add Nice Bed Sheets and Throw Pillows
If your mattress is the most important bedroom furniture piece, then your bed sheets are the most important bedroom accessories. It's your bed sheets that are actually going to hug you while you're sleeping, so you want to find bed sheets that are soft and breathable. Percale cotton sheets are considered the most luxurious.
You should also add some throw pillows on your bed. Throw pillows are mostly for decoration (although they make good cuddle pillows), but they'll add an extra element of comfort and style to your bedroom.
Article continues below advertisement
Have Seating
One of the best ways to make your bedroom more luxurious is to add extra seating. Think about it: just about every luxury hotel room has a separate seating space. Think about adding a bedroom chair to your room, and if you have the extra space, you could add a desk or vanity counter with a matching chair. Now you'll be able to sit down while you're getting dressed or putting on your makeup, or you'll have a workspace for doing remote work.
If you don't have a lot of space for extra seating, consider adding a bedroom bench to the foot of your bed. A bench is sturdy and compact, and some are built with interior or shelf storage so you have a place to put your shoes or jewelry boxes.
Go Minimalist
The main purpose of a bedroom is for sleeping, so it needs to be comfortable above all else. If your bedroom is overcluttered with furniture or decorations, it might make you feel a little bit claustrophobic, and that's not an ideal sleeping environment.
Go minimalist with your décor. That means you should have less furniture and décor, and the colors in your room shouldn't be too distracting. You can still hang pictures or paintings on the walls, but you only should pick one or two of them—same goes for bedroom accessories, like lamps.
Article continues below advertisement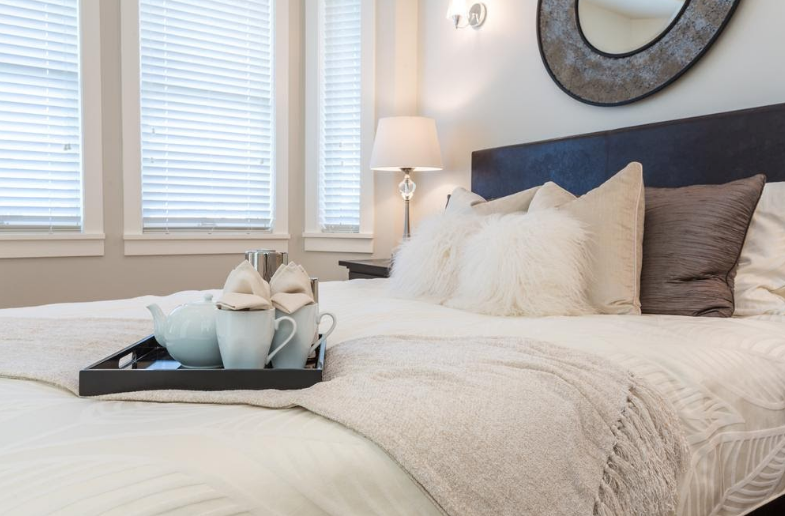 Make a Better Sleep Retreat
If you're still having difficulty sleeping, you might need to make some additional modifications to make your bedroom a better sleep retreat. If you can't sleep because there's too much noise (a common problem if you live in an urban neighborhood), then you might consider hanging up blackout curtains, which block noise and light and provide better insulation.
You could also practice new habits that will help you get sleepy in the evening, like putting away your electronics at least an hour before bed. Try not to charge your electronic devices in your bedroom—leave their charging stations in the home office or in the hallway.
Storage is Essential
You've got to have enough storage space to house your clothing collections. If you don't have enough storage space, your bedroom is bound to get messy and cluttered with clothes that you aren't able to fit in your dressers. Get a coat rack for the entryway and leave your jackets there so you'll clear up some space in your closet. Buy storage cubes or ottoman furniture to get some extra space for your belongings without taking up too much of your bedroom space.
It's not too difficult or expensive to make your bedroom more luxurious—just follow these tips.