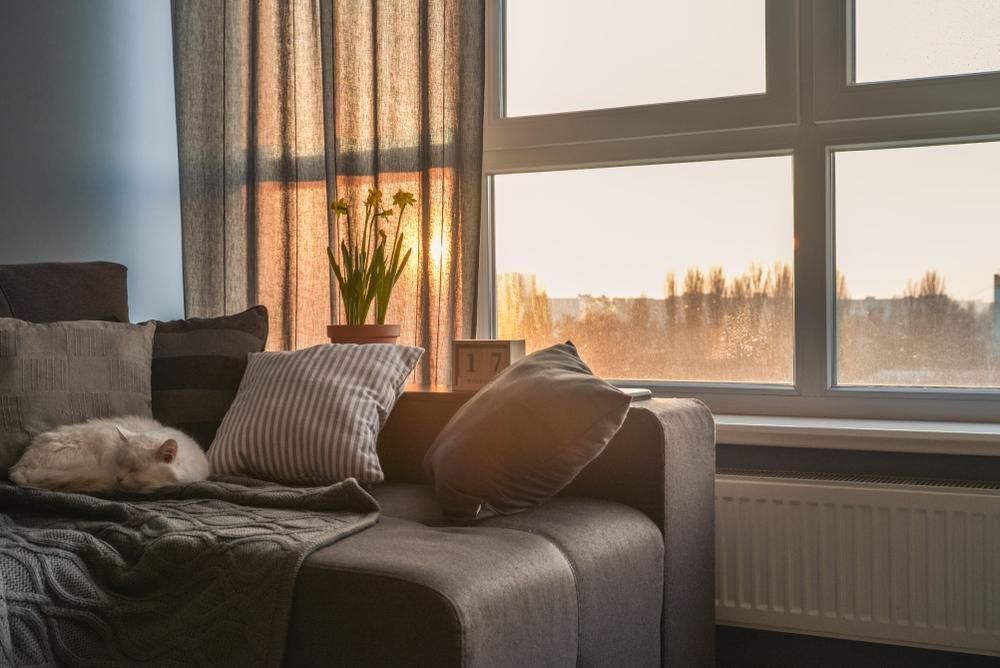 How to Decorate when You Have a Pet
By Ebony Allison

Feb. 23 2020, Updated 6:55 p.m. ET
Having a pet is one of life's greatest joys. A constant companion who will be there for
We've all been over to a friend's house only to be immediately hit with the thick scent of dog, or see their couch covered top to bottom in cat hair. Keeping a tidy house or apartment, let alone an exquisitely decorated one, when you have pets can be quite the challenge. Luckily, we're here to help. Here are our top tips on how to keep you place cute, clean, and well-decorated no matter your choice of furry friend.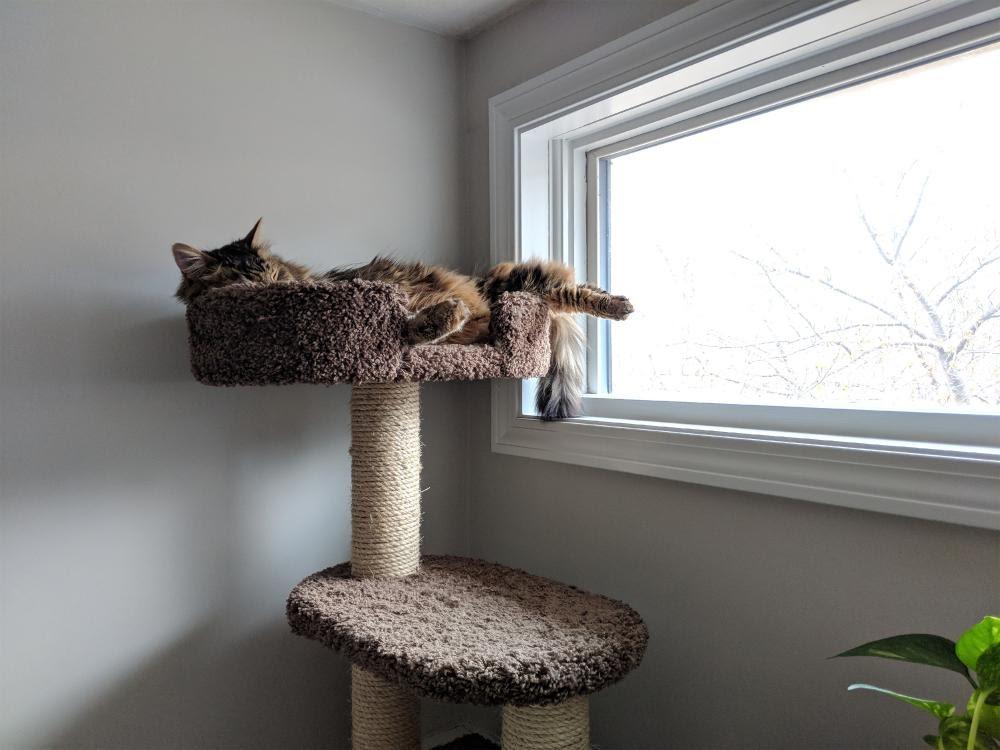 Give your pet their own space
Sure, having your dog on the couch is nice, but it can lead to some pretty extreme wear and tear if you keep up that habit. Instead, one way to preserve your furniture – and keep fur quarantined to one location – is to set up a cute little spot for your dog or cat where they can reliably rest their head. And, if you're worried about your pet's comfort, you can rest easy. Memory foam dog beds and cat beds are abundantly available online, so your creature can rest in comfort even if they're not allowed on the couch.
Article continues below advertisement
In addition to a spot to sleep, give them a special play area, too. Cat claws and dog teeth can tear into carpets and couches if pets are allowed to play where they please, so setting up a play area is key to preserving your living space. A cat tower works great for feline companions, and dogs will love frequent trips to the park for a game of fetch or chase.
Choose pet-friendly materials
Accidents happen. That's just a fact of life, especially when you have pets. One of the best things you can do is cleverly prepare for accidents and make sure that, if you pet happens to miss the litter box, your furniture isn't totally ruined.
Leather is a material to avoid, no matter what pet you have. Cats' and dogs' claws can easily scratch the material, leaving it looking visibly tattered with no easy way to repair it. Even if they're not playing rough, simply hopping up on the couch might leave a huge scratch.
Instead, opting for easy-to-clean and not easily tarnished materials like canvas or other firm fabric works great. Cotton, for instance, is easily machine washed. Plus, it's hard to tear, so puppy teeth and kitten claws won't leave your couch looking like a chew toy.
Washable carpets are also now on the scene, and they make a great choice for pet owners who want to add a stylish touch without risking ruining a valuable rug.
Article continues below advertisement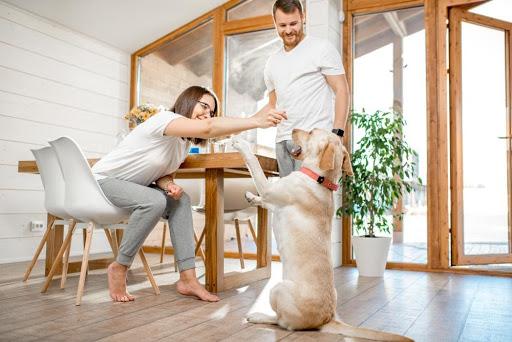 Article continues below advertisement
Pets can't help it if they leave their fur around, but if your cat or dog frequently tears up the furniture when they're playing, this behavior can be stopped. One of the easiest ways to decorate well when you have a pet is by training them well not to destroy your things. Here are some tips on how:
If you have a dog, teach them that playtime is outside (or in a part of your place where you don't mind them running a bit wild.) Dogs need to play to be healthy, but they can be trained to know that it's only truly playtime when you get to the park. If you're having trouble, dog training classes are a great option.
Cats can also be trained to only play on their cat tower, or out in the back yard. If you do see your cat starting to sharpen their claws on the sofa, be sure to tell them sternly "no!" or spritz them with a small bit of water. Over time, they will learn not to scratch there.
No matter your pet, it's important that they are potty trained. Cats can be very easily trained to go in a litter box, as they prefer to dig in the dirt. Dogs can be trained to go outside to pee, or to use only a designated area indoors.
Having a pet and a cute living space are not mutually exclusive! With the right furniture and training, any space can be fabulously decorated and pet-friendly.