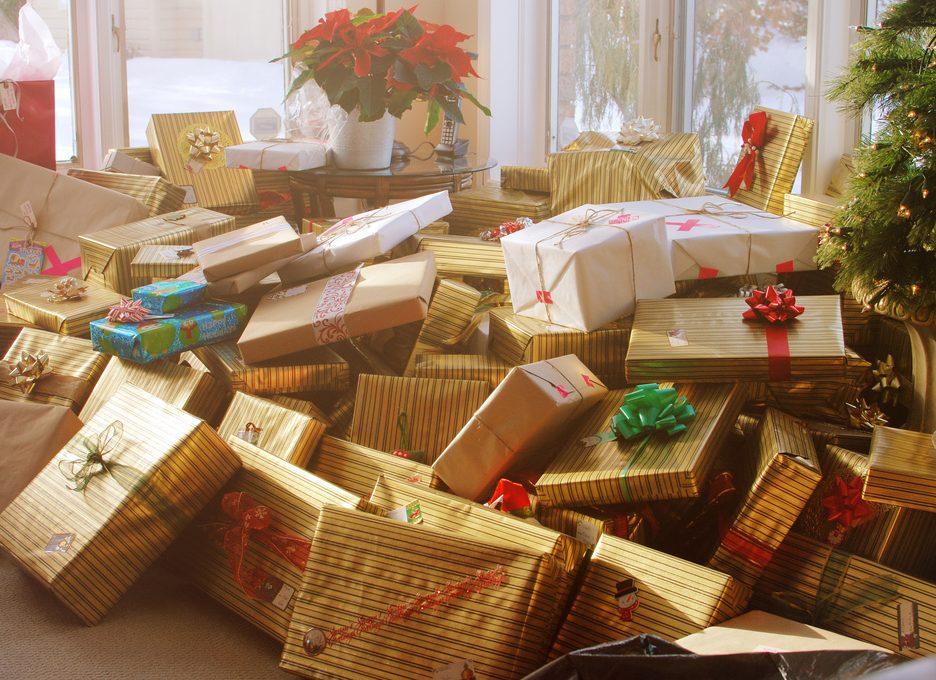 5 Home Gifts Under $30
By Johana L

Dec. 6 2018, Published 7:18 p.m. ET
The holidays are right around the corner and our home probably needs some love because we're never there. Oh right. We're not shopping for ourselves, we're shopping for our friends. Oops.
As millennials, we're probably all broke and neglecting our homes because we're either at work or thinking about work. All the time. Our friends and coworkers are in the same boat so here are 5 gifts under 30 to spruce up their home.
I couldn't help myself. This one is fun and adorable. This classic Greek coffee cup design has been featured in shows like Law & Order and it's blue. You know what else is blue? The New York Yankees. Put this on your sofa for your friends to Instagram, or keep it on your bed for added coziness.
Whatttttttttt! I'm going to anyone's house who owns this. This machine is the future. You can use your own ingredients to make the perfect breakfast sandwich in 5 minutes. It has a spot to toast the bread, fry the eggs, and heat up pre-cooked lunch meats. You know what…I need this.
This entire site is amazing for gifts out of the ordinary. This scratch off poster is perfect for a movie buff. Even for those that aren't movie buffs, this poster includes 100 classics that are constantly referenced.
These candles are curated with scents that take you back to your home state. The New York one probably smells like piss. JK!! In all honesty, these would be a great gift for anyone feeling homesick.
Don't take out a clunky blender when it's a single serve recipe. This is perfect for anyone on the go or for those after-gym protein shakes.
Happy holiday shopping on a budget!