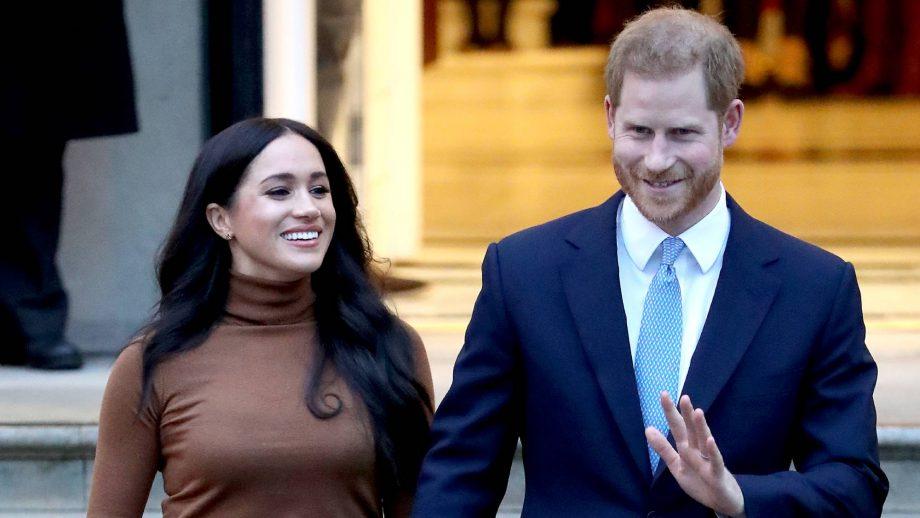 Harry And Meghan 'Step Back' From Royal Family
By Elysia J

Jan. 9 2020, Updated 6:55 p.m. ET
The Duke and Duchess of Sussex have announced that they will no longer be "senior members" of the Royal Family.
The pair released the below statement on Wednesday to their Instagram.
A personal message from the Duke and Duchess of Sussex:
"'After many months of reflection and internal discussions, we have chosen to make a transition this year in starting to carve out a progressive new role within this institution.
"We intend to step back as 'senior' members of the Royal Family and work to become financially independent, while continuing to fully support Her Majesty The Queen.
"It is with your encouragement, particularly over the last few years, that we feel prepared to make this adjustment. We now plan to balance our time between the United Kingdom and North America, continuing to honour our duty to the Queen, the Commonwealth and our patronages.
"This geographic balance will enable us to raise our son with an appreciation for the royal tradition into which he was born, while also providing our family with the space to focus on the next chapter, including the launch of our new charitable entity.
"We look forward to sharing the full details of this exciting next step in due course, as we continue to collaborate with Her Majesty The Queen, the Prince of Wales, the Duke of Cambridge and all relevant parties.
"'Until then, please accept our deepest thanks for your continued support."

Article continues below advertisement
The Rest Of The Royal Family Were, Reportedly, Not Aware That This Was Coming
The couple did not ask the Queen's permission either to release the statement or to step back from their roles. This is usually required before any major decisions. The Palace has so far only released a short statement.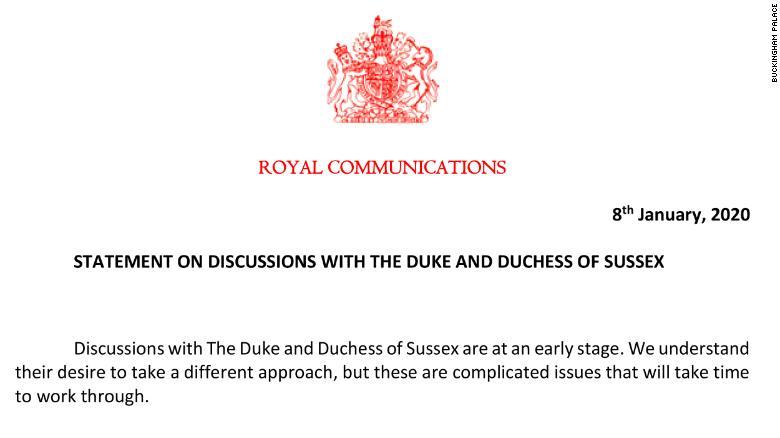 Article continues below advertisement
According to The Independent, sources say there is disappointment among the family that they were not consulted.
Why Is This Happening?
This decision has been a long time coming. The issues started when the couple announced their engagement. Ever since then Meghan has been subjected to constant abuse at the hands of the British press. Some of this abuse has been transparent racism. But most of it has been character assassination, which comes with plausible deniability.
One notable example occurred in October of 2019. Megan chose to begin legal proceedings against The Mail on Sunday and its parent company, specifically for publishing a private letter Megan wrote to her estranged father. The lawsuit also alleges that the letter was edited in order to cast Megan in an unfavorable light. Harry was in full support if this decision, and released his own statement condemning the tabloid treatment of his wife.
After years of attacks and little support from the rest of the Royal Family, it is unsurprising that the couple has chosen to back away.