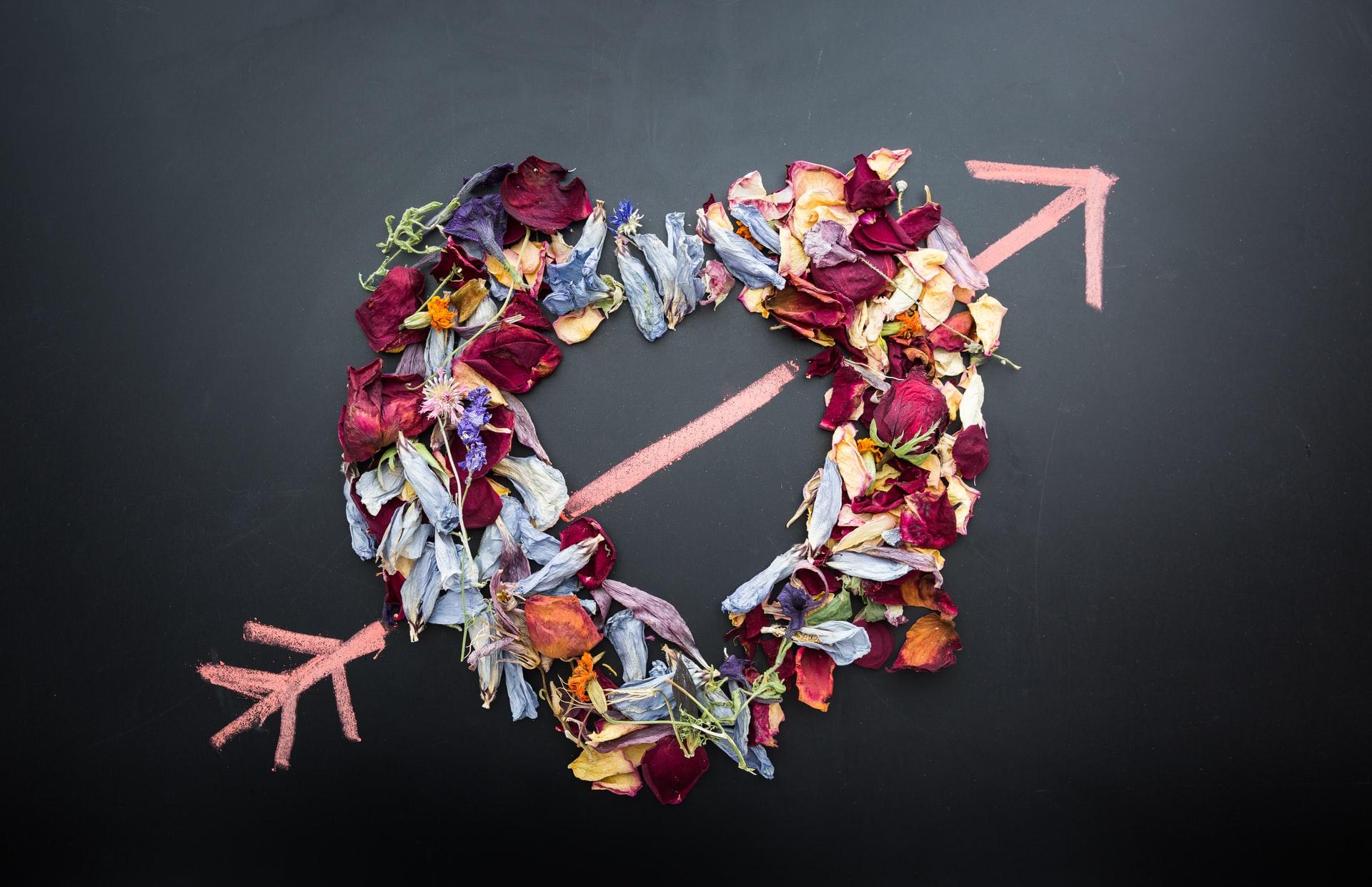 8 Ways to Celebrate Valentine's Day in a Long-Distance Relationship
By Ebony Allison

Jan. 30 2021, Updated 1:06 p.m. ET
Valentine's Day is just around the corner. It doesn't hurt to plan ahead–especially if you and your partner are on the other side of the country. Holidays in long-distance relationships can be difficult, but figuring out how to spend your time together on the most romantic day of the year is worth an extra hassle.

With the pandemic and social distancing, it's almost like the whole world has had to adjust to long-distance relationships. With online dating, long-distance relationships are more and more common. This has worked in favor of those of us already in long-distance relationships as the world has created some tools to help us feel close to our loved ones when we can't be physically close.

1. Stream a movie together
With the need for social distancing, it is now so much easier to stream a movie together in your long-distance relationship. You no longer need to make sure that you're both pressing play at the same exact time. Instead, you can use a browser extension service like Teleparty to watch your favorite movie or the show you've been binging together.

Article continues below advertisement
1. Share a sunrise or sunset (x2)
If you and your significant other live in different time zones, you are in luck because you can
share not one, but two sunrises together. By FaceTiming or video chatting each other during each
of the sunrises, you can share the special moment together. And don't forget about the sunset later in the day provides another opportunity for romance!

1. Send some flowers
Sending flowers is one of the most old school ways to show someone you care. A rose delivery allows you to show how you feel no matter how far away you may be. Red roses are the epitome of romance, so you can help light that romance flame from a distance.

Article continues below advertisement
1. Make the perfect playlist
In the modern age, a playlist can be just as heartfelt as a mixtape or a mix CD. By handpicking each song to reflect how you feel in your relationship, you can show how you feel through music. Add all the songs that have special meaning in your relationship. Using Spotify's "Group Session" feature, you and your partner can also listen to music together while you're apart.

1. Have a video dinner date
When you can't be together with your partner, it doesn't hurt to try to attempt some sense of normalcy. Plan a special dinner together that you can share virtually over video chat. You can either surprise each other with food from a delivery service, or you can share a recipe and cook in your respective kitchens. Take ordering out or cooking a meal together to a new level. The best part is talking and eating together over video chat.

Article continues below advertisement
1. Mail a letter
When you primarily communicate through text or video chat, a handwritten letter can mean a lot. Write a poem or write about some of your favorite shared memories together. There's just something about the sentimental value of a letter that you can't achieve in a text message.

1. Create a care package
Plan ahead and create a package of your partner's favorite things: foods, drinks, clothes, or just little knick knacks that remind you of them. If you plan it smartly, you can ship your package to ensure that it is delivered on February 14th. This way you can open the package together over FaceTime and watch their reaction.

1. Reschedule Valentine's Day
Another option is to postpone Valentine's day until you and your sweetheart can be together in person. It's basically an IOU for an extra special date together. February 14th is just a date that can be rescheduled until a later date. And just think, all the Valentine's Day candy will be on sale after February 14th so you can stock up for when you can finally celebrate together.
Valentine's Day can be tricky when you see other couples celebrating together. By having a plan in place to spend unique time with your significant other can help to avoid the jealousy and awkwardness that comes with a long-distance Valentine's Day.