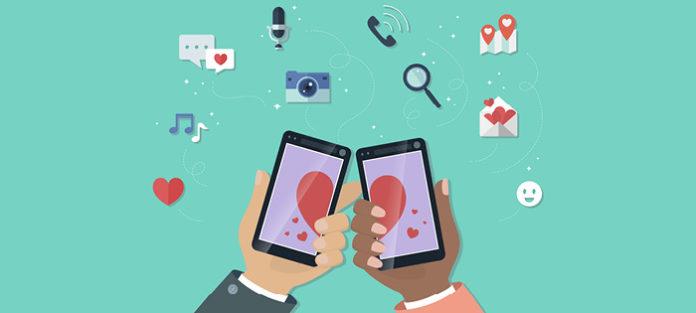 Online Dating Beyond the Stigma
By Jamie Rollo

Apr. 26 2019, Published 6:50 p.m. ET
Online dating is reformatting dating culture from before. It can be hard to navigate in the digital world we're living in. There are many misconceptions that come along with using the web to find that special someone.
For one, people think it is too risky. Just last year, a nurse from Queens was murdered when she meet up with someone she met online. There is also a confusing culture behind it. How can you tell if someone is just in it for the hook up or actually wants something out of it?
Ashley Gillett, author and relationship consultant, believes while these dangers and misconceptions are apparent, it shouldn't deter women from finding their happily ever afters on the world wide web. She believes that dates can go awry no matter where they were initiated. And, you will always find partners who aren't willing to commit.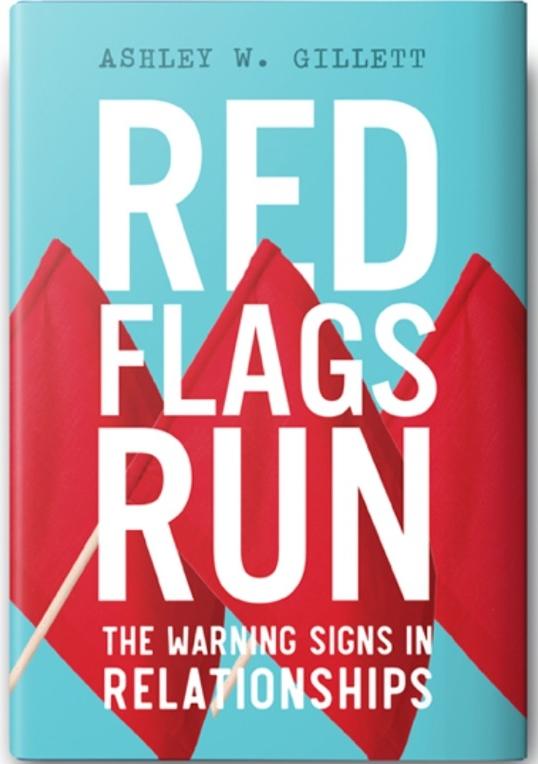 Article continues below advertisement
Gillett penned her highly acclaimed novel Red Flags, Run, in honor of a good friend who was killed by her boyfriend. The book outlines different red flags that signal when it's time to flee the relationship. During Domestic Violence Awareness month, she launched a podcast titled The Love Rehab, where she brings celebrity guests to discuss their "red flags, run" moments and other dating experiences.
Bombshell spoke with Gillett about her expertise on the culture and fallacies of online dating, and how to be safe:
B: What are some of the advantages and disadvantages of online dating?
AG: The advantages are, for sure, that you're able to reach people that you normally wouldn't be able to reach… You never know where love can meet you. You can meet someone in Chicago or Atlanta if you're living in New York. It just gives you a whole realm of opportunity to meet someone. I would the disadvantage is – there's always a disadvantage – I would say the crazy people you come across and people who are not genuinely there for a relationship. That they're just there to either just have somebody to fool around with or just waste time because they just have time on their hands. You'll always get that one or two people who are just not serious but they just went online to meet somebody. You might get caught up in that.
Article continues below advertisement
B: What is the biggest misconception that people have about online dating?
AG: Some people are scared of online dating. They say 'oh they're might a murderer or this or a stalker.' There's so many things that people have to say about online dating, especially our parents. Because that is not in there time, they didn't go to online dating like we have the access to do that now. But, you can meet someone here at a coffee shop who could be the same way. Some people are scared of online dating because of that fact. I feel like they're kind of close minded when it comes to that. But, I think it's a great opportunity, I've seen many, many successful relationships from online dating.
B: How can people be safe when meeting up with people from the internet?
AG: I've had a few online dating sites where I felt there were men coming at me in the wrong manor, and it turned me off so bad that I deactivated my account. But, there are smart ways to do things. First of all, if you are meeting someone online, you don't need them to come to your house to pick you up. You need to, just to be on the safeside, tell one of your friends, tell a sister, tell a family member that you're going to meet up. I would say, for sure, for the first time you guys meet in a public place where you meet him, he meets you, and you guys just talk and get a feel to see even if you want this to move forward. And, if not, and you feel like you got any red flags, then you cut it. Don't respond, block him if you have to, and move from there. But definitely let someone know you're going. You'd rather be safe than sorry.
Article continues below advertisement
B: Would you consider a s/o having an online dating account cheating?
AG: Yeah. If you're a man, and you're telling me that you want us to be exclusive, you only want to date me, you see something in me that makes you not want to look anywhere else – then why do you still need to have Tinder and why do you still need to get emails and check it? That means you're not certain, that means you're not sure about me like you said. But, if you are dating and exploring your options, then go ahead. But if you guys decide to be in a monogamous relationship… then there is no reason to still have these pages active.
B: Do you feel that online dating culture has changed the way millennials date?
AG: It's totally different for sure for people in their twenties unless their just married-minded. But, online dating, I feel like it's just giving them an opportunity to have multiple people to date. I would say just from what I'm experiencing and what I'm seeing now, they're just looking for a good time. The internet just opens to door to meet new people that they might not have met.
Article continues below advertisement
B: Why do you think older generations tend to have a problem with online dating?
AG: The older, older generation have a problem with it because they didn't have access to it and it is new to them. They feel like that's not how it goes and sometimes they are so stuck in there ways and they're not open to change. It used to be a secret if you meet someone online, you couldn't tell your family that you meet online. You would have to lie and say 'oh we meet at the gas station, oh meet at this place' when in all actuality the only reason you know them is because of this platform. It was always frowned upon, but now it is more accepted.
B: Do you feel online dating reduces women to their looks and willingness to fool around?
AG: They have a bunch of online dating apps and websites. Now, there are some that everyone knows you go on there to hook up. But, women, it's like sometimes they feel like men are not stepping up to the plate, or they're just not getting asked on dates, or they're not meeting anyone out here. The next outlet is to looking for something online, and you know you have hopes to find something and hopes that it is genuine. Women look online or download that app on their phone because they are looking for something real. It's not just for hooking up, it's for future plans.