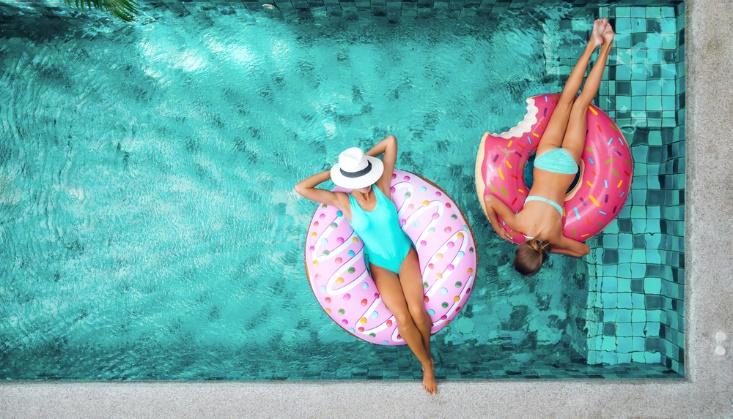 7 Tips for a Sizzling Summer
By Ebony Allison

Aug. 7 2019, Updated 5:05 p.m. ET
Fall may be around the corner, but summer's not over just yet! It's not too late to have that spicy hot sizzling summer you've been daydreaming about: long days by the pool, reading a book in the park, heading out for a beach day with your girl gang, biking around town, and just living it up. If you're feeling rushed to squeeze the last bits of fun into your summer, look no further; this list has got you covered!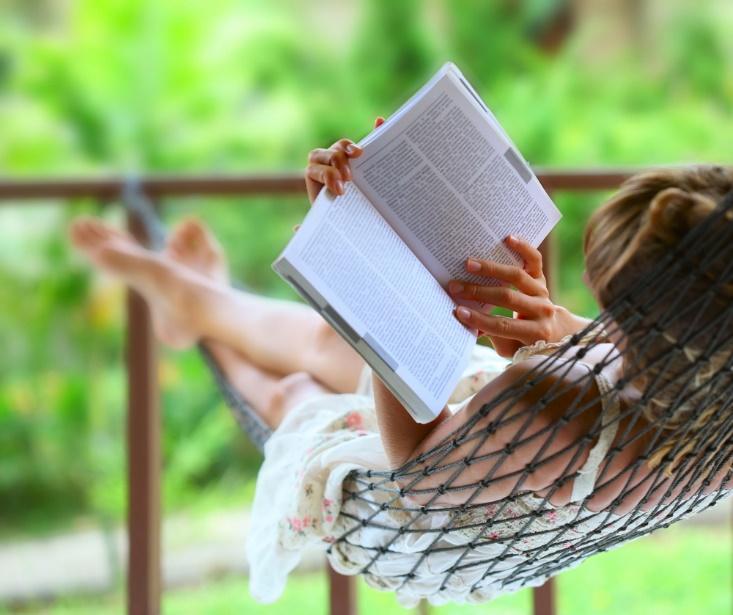 Treat yourself to an updated summer wardrobe.
Now that fall is coming up, tons of stores will be offering killer sales on their summer-wear. But here's a secret: it will be summer again in a year! So, even if you don't get to wear those summer outfits for more than a month and a half or so this year, come next year, you'll be summer-ready right away! Why not sport the classic Hannah B in Crete look with a flowy print dress? Other options include crop tops with high-wasted shorts, one-piece swimsuits, and sassy printed T's. Spicing up your wardrobe with some sizzling summer pieces will surely get you into that hot girl summer mindset.
Article continues below advertisement
Guzzle down a few spiked seltzers.
Yeah, beer is fine, but this summer's hottest trend is spiked seltzer. With so many fun, delicious, and refreshingly fruity flavor options out there, you'll wonder why you've spent most of your twenties choking back warm Natty Lite and Smirnoff. Spiked seltzers and other fruity alcoholic beverages offer a fun new alternative that's perfect for hitting the poolside, chilling on a sailboat, projector movie nights in the backyard, pre-games with your squad, boozy brunches, and lazy Sunday afternoons. Trust us, when you've got a spiked seltzer in your belly and a fresh one in your hand, you will be 100% maximum summer chill.
Chill by the pool.
When you think back on the most fun summers of your now-waning youth, what sticks out most? We're guessing it's hitting the pool and relaxing. There's nothing that screams summer quite like the smell of chlorine, the sound of water splashing and kids playing, and the feel of the hot sun toasting your flesh. Once you've got your outfit and drink ready, settling in for an afternoon by the pool will be a breeze. Plus, there are plenty of ways to make sure you stay comfortable in the heat; try out an umbrella, powder sunscreen, and a sexy sun hat to beat the heat while still soaking in those rays.
Article continues below advertisement
Find that perfect summer romance.
Has work got you so bogged down that you barely have any time for even thinking about dating? Well, make this summer one to remember by finding a lover to spend it with! There's nothing more carefree than meeting someone to pal around with on weekends and those long evenings. If you're having trouble meeting guys at work or in your friend group (yeah, I don't think creepy Gregg from accounting is exactly summer romance material), try out a dating app! We promise, they aren't as weird as you might think.
Failing that, a romance novel will do.
Well, okay, so sometimes a summer romance can actually be pretty hard to get. And dudes on dating apps are a bore anyway, sometimes. If you're not feeling up to dating in the real world, why not live vicariously through a fictional character by reading about a summer romance? Plus, you're already going to be spending those long hours by the pool, you should bring along a romantic novel to help pass the time!
Article continues below advertisement
Ride your bike around town.
Another great summer fave is the classic bike ride. Bikes are completely underrated, what with everyone riding around in cars all the time, and actually have so much to offer. Make sure that you take baby steps and bike on calm residential roads before you go anywhere near a busy thoroughfare! You'll be enjoying the exercise and thrill of the wind in your hair in no time.
Remember to stay hydrated!
Hanging out in the sun, drinking spiked seltzer, and biking around town can all be fun, but they are also all very dehydrating. Be sure that you bring water with you whatever summer fun you get into!