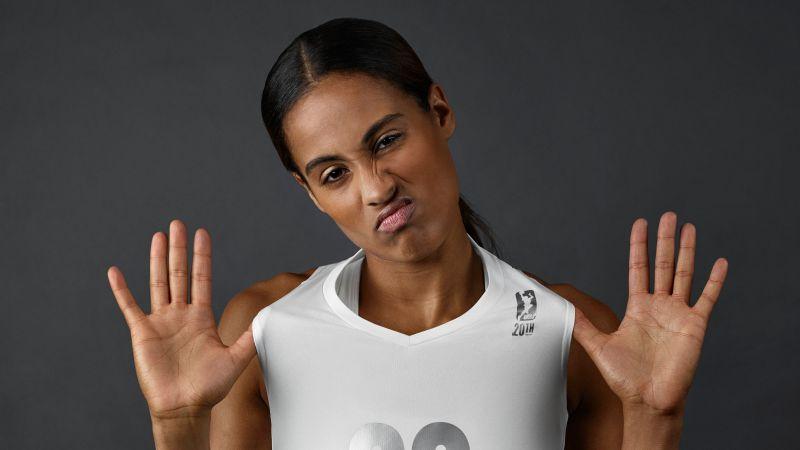 WNBA vs NBA Pay Gap — Should We Stop Complaining?
By Ash C

Aug. 9 2019, Updated 7:31 p.m. ET
To literally no one's surprise, there's a giant wage gap between WNBA and NBA players. Last summer, LeBron James signed a new contract with the Lakers for 154 million. In response, WNBA rookie sensation A'ja Wilson sent out a tweet saying "154M ……….. must. be. nice. We over here looking for a M 🙃 but Lord, let me get back in my lane".
As her tweet went viral, male "sports journalists" immediately erected themselves all over the internet. Because their opinions are so precious. The highest profile mansplainer was Fox Sports' Clay Travis, tweeting back simply, "Here's your answer: the entire WNBA made $25 million in revenue last year. The NBA made $7.4 billion."
The conservative magazine The Federalist went off (as this was obviously their moment to shine) and published a piece obnoxiously titled "WNBA Players Should Stop Complaining. If Anything, They're Overpaid" (wow, so classy). In this op-ed, white-male journalist Tho Bishop referred to A'ja Wilson as "a 21-year-old athlete who probably hasn't thought a great deal about economics." (Condescending much?) Putting quotations marks around the term "underpaid", he went on to explain how this pay gap had nothing to do with sexism, and everything to do with WNBA's "constant struggle for relevance" (very polite choice of words here). He pulled out tons of stats showing how the WNBA has less viewers and generates less revenue than the NBA. What he forgot to mention however, was the statistics of the percentage that triggered the conversation about unequal pay.
The WNBA pays about 20% of its revenue to its players, while the NBA pays 50% to its players. At this point, it's no longer about the fact that the WNBA brings in less money than its male counterpart. It's about how female players don't even get paid the same percentage of the revenue. On average, a WNBA player earns $450,000 less than a rookie NBA player. A rookie that probably sits on the bench and almost never sees the floor.
Dallas Wings point guard Skylar Diggins-Smith told Wealthsimple last year that as the highest paid player on the Wings, her salary was in the low six figures, while the minimum salary for male players was just over $838,000. Let's not forget the fact that Diggins-Smith is a four-time WNBA All-Star selection, and Olympic gold medalist, too.
Article continues below advertisement
The American Association of University Women predicts that the gender wage gap will not end till 2119. So in the next 100 years, we can expect to see more women continue to complain about the pay gap. Sorry to disappoint, mansplainers and misogynists, but women are not backing down that easy.
Skylar Diggin-Smith says:
"As athletes, we have to fight. As women, we have to fight. And we need more people at our table to fight with us. There needs to be more women and more people of color hired so we can curate our own sports stories. And we need men speaking out about these things."
-
"As athletes, we have to fight. As women, we have to fight. And we need more people at our table to fight with us. There needs to be more women and more people of color hired so we can curate our own sports stories. And we need men speaking out about these things."