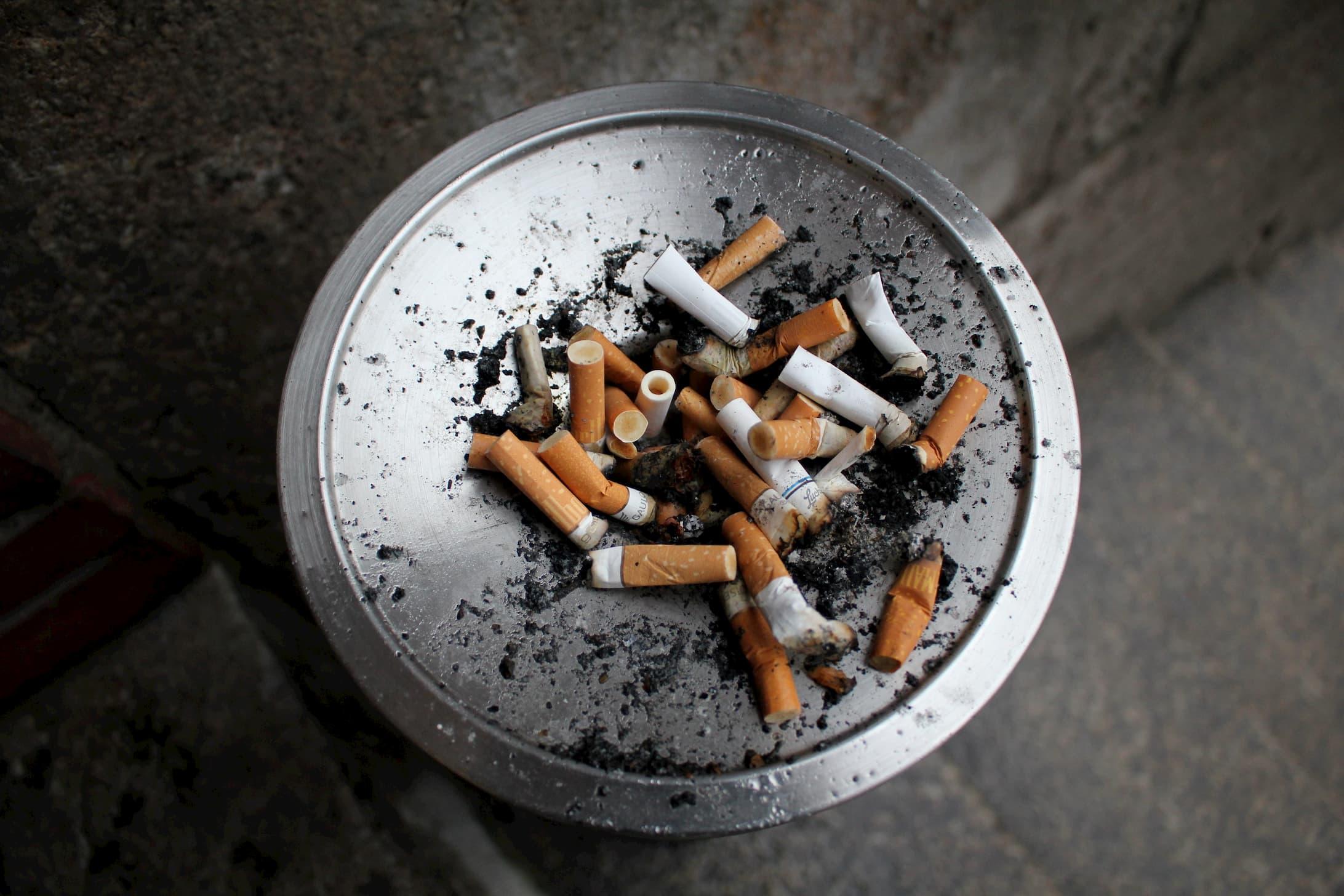 Officials Fear Vaping will Boost Cigarette Sales
By Jamie Rollo

Oct. 24 2019, Published 3:32 p.m. ET
Many public health officials are concerned that the vaping epidemic may lead to a resurgence in cigarette smoking. Throughout 2019, vaping has caused nearly 1,500 people to develop lung disease and has killed 33 people, including some teenagers. The Centers for Disease Control and Prevention have struggled to conclude the cause of the lung disease outbreak, though they have believed "black market" THC vaping products to be the perpetrator. But with the bans on flavored vapes comes a forceful push into choosing alternatives, including reverting back to traditional cigarettes.
In recent times, numerous states have been placing bans on e-cigarettes and flavored vape products mainly to target the e-cig giant at the center of the epidemic, Juul Labs. According to Bloomberg, these bans may inspire tobacco companies to plan for a comeback. Tobacco companies have always been notorious for their marketing techniques. In the 1920's, it was often shameful for women to be smoking cigarettes so they began to promote females smoking in films to obtain a whole new market. Fast forward to the 21st century and they've began to hold a stake in cigarette alternatives when the fad began to truly die down. The Altria Group Inc., who owns numerous tobacco companies including Marlboro, has a 35 percent stake in Juul Labs.
"It was a perfect hedge for their business. If vaping fails, it's intuitive that people come back to cigarettes," said Ken Shea, a Bloomberg analyst. "But if it does well, they have exposure to it." Yet, Bloomberg reports, alternatives to smoking are still only a fraction of the entire cigarette market across the globe (they make up $40.6 billion in global sales while traditional cigarettes make up $713.7 billion). However, their potential for growth majorly surpasses cigarettes. From 2017 to 2018, cigarette alternatives' sales grew 35 percent while cigarettes only grew 3.1 percent.
"These kinds of bans are going to cause former smokers to revert to these deadly cigarettes and will create a new and larger black market," Tony Abboud, executive director of the Vapor Technology Association, told Bloomberg. A survey pool of 9,3000 people, 38 percent told the FDA they would turn to smoking and 59 percent said they would turn to black market options. The Campaign for Tobacco-Free Kids believes that e-cigarettes are a major gateway to nicotine. Spokesman Vince Willmore told Bloomberg, "Studies show that young people who use e-cigarettes are more likely to become smokers."