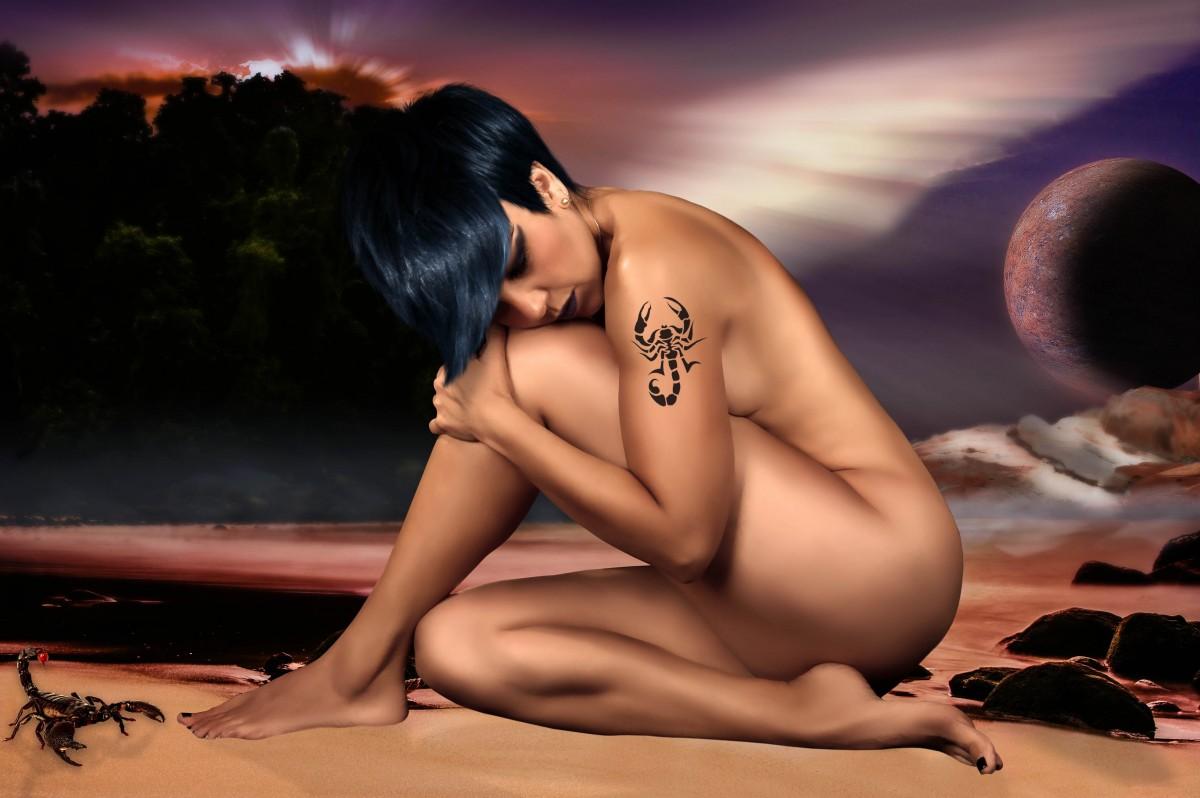 Scorpio Season 2019 – What Will It Mean For You?
By Ash C

Oct. 8 2019, Updated 9:02 p.m. ET
Autumn is here, which means spooky season is coming! While we scramble for Halloween costume ideas, don't forget about the most spooky thing of all: Scorpio season. As of now, it is still Libra season – all about harmony, indecisiveness, and socialization. But there's only two weeks left of peace until the notorious Scorpio season comes to f*ck things up on October 23. So buckle up…
Widely known as the most intense star sign, Scorpios can be passionate, magnetic , and ambitious; but get on their bad side and you're exposing yourself to their vindictiveness, manipulation, and fixation. Libras like to play nice and be liked by everyone, but Scorpios would rather deal with the ugly truth and perhaps even clean house. After all, they are very mysterious and keep to themselves. For instance, Frank Ocean is a Scorpio. Doesn't really get more secretive than that. Oh, Hillary Clinton is also another Scorpio full of secrets.
Well, Scorpio is still a water sign, so there is a soft and emotional side to them. But if they tell you, they'll have to kill you. Just in case you didn't know, Charles Manson was also a Scorpio, a perfect example of how their manipulative and charming personalities can make them the best (and worst) cult leaders. There is a reason Halloween lands in Scorpio season… And you thought ghosts were spooky, lol.
Article continues below advertisement
Scorpio season is the one astrological phenomenon you won't be able to ignore no matter how hard you try. This season is about feeling deeply – after all, like I said before, Scorpio is a water sign, and will cause you to feel more motivated by your emotions than ever. The Scorpio is also the most sexual and intimacy-seeking star sign, so you'll be looking for passionate hookups while emotionally hungry for true connection. The thirstiest season of the year might sound overwhelming, but it doesn't have to be a bad thing!
Scorpio Season will be powerful as you get in touch with your truth and look for the deeper meaning in everything. It can be cathartic to be more in-tune with your dark side as it raises self-awareness, eventually setting us free from our prisons! As we go after what we really want, we will make important changes that empower us. New and better things can only come into your life after you've freed up space. We are only truly whole until we've fully and completely embraced all of who we are.
Scorpio is often called the sign of death and transformation. Sounds scary, but it also means regeneration – the sign is associated with phoenix. So, open your mind, learn to let go, and rise from the ashes – in doing so, we accept ourselves with radical honesty. This will be a good time to seek out therapy or meditation methods to help you finally achieve inner peace.