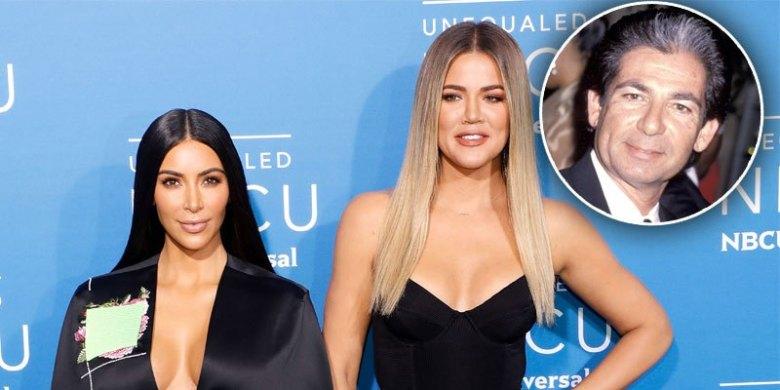 Robert G. Kardashian Center For Esophageal Health Launches At UCLA
By Johana L

Apr. 18 2019, Updated 4:39 p.m. ET
Kim Kardashian surprised audiences (that's what we are. the audience.) when she announced that she was studying to become a lawyer. The most recent Kardashian surprise is hitting the medical and research industry at UCLA with the Robert G. Kardashian Center for Esophageal Health.
We get used to ridiculing the Kardashians but it's clear that Robert G. Kardashian was well loved and is sincerely missed. It's common knowledge that he was O.J. Simpson's lawyer during his most infamous case, and so Kim Kardashian wants to follow in his footsteps.
The Reason For This Health Center?
Back in 2003, Robert G. Kardashian passed away of esophageal cancer less than 8 weeks after being diagnosed. He was only 59 years old.
Khloé Kardashian wrote on an Instagram story:
"The naming of the center and its dedicated specialty services will assist in advancing UCLA's position at the forefront of the world for the study and treatment of esophageal and other GI disorders—improving the quality of life for countless patients and their families."
-
Article continues below advertisement
"The naming of the center and its dedicated specialty services will assist in advancing UCLA's position at the forefront of the world for the study and treatment of esophageal and other GI disorders—improving the quality of life for countless patients and their families."
Kim Kardashian shared her wishes for the center on Twitter:
"So proud to announce the Robert G Kardashian center for esophageal health being launched at UCLA. My wish is that other families can have more information and we can also focus on health and prevention ✨"
-
"So proud to announce the Robert G Kardashian center for esophageal health being launched at UCLA. My wish is that other families can have more information and we can also focus on health and prevention ✨"