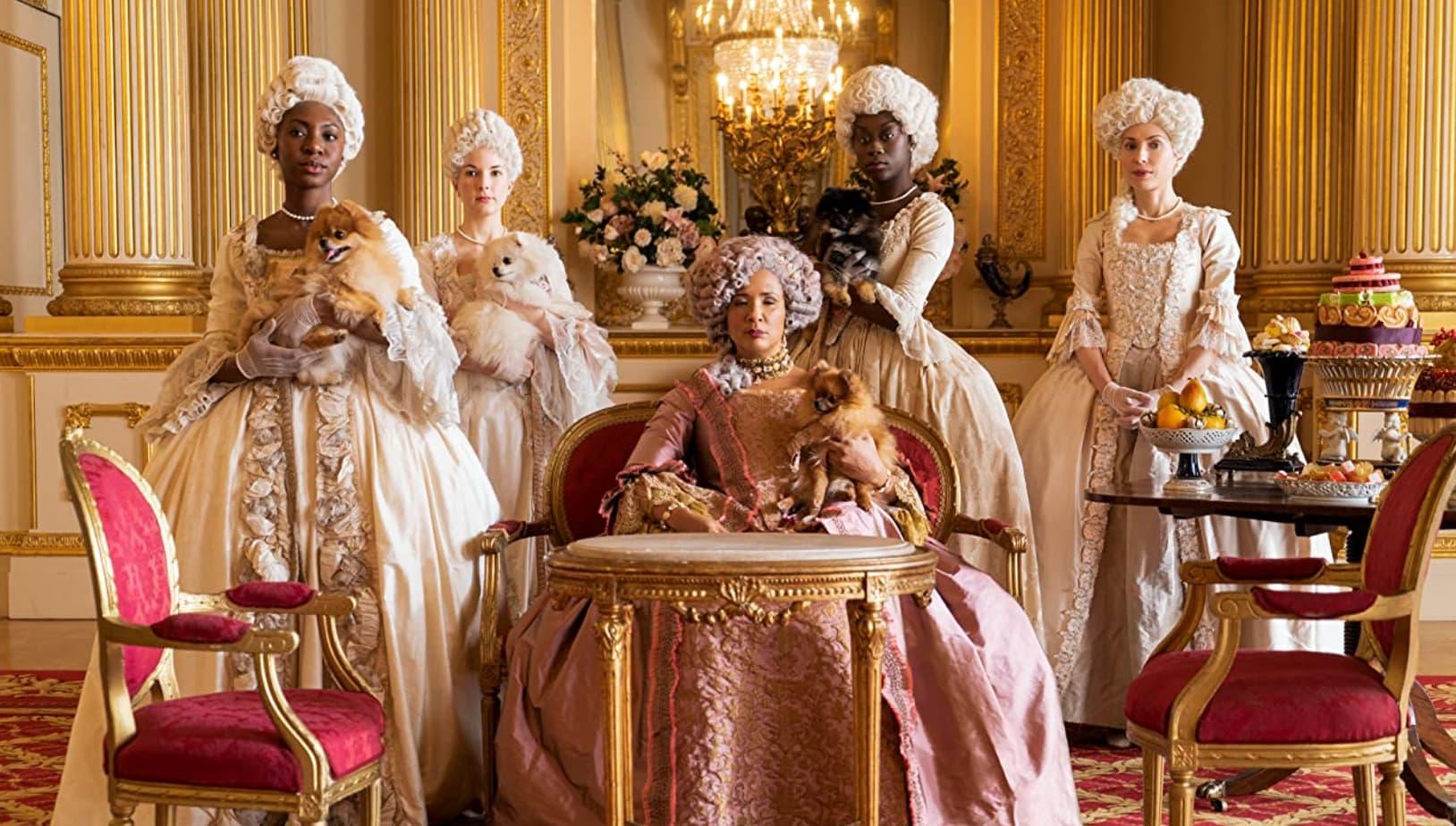 The Real Queen Charlotte may have African Ancestry
By Jamie Rollo

Mar. 9 2021, Updated 10:46 p.m. ET
Shonda Rhime's Netflix smash-hit Bridgerton received praise not just for its juicy plotlines but also for its stellar and diversified casting. The historic fictional tale is based on the best-selling novel series by Julia Quinn, however, holds true to some aspects. For one, Queen Charlotte played by Golda Rosheuval actually has African ancestry.
Since its release, many have been praising the show for its "color blindness." Historical snobs and fairytale purists would normally reiterate the fact that 19th century high society was strictly white, but Bridgerton exemplifies how this simply doesn't matter when it comes to pushing a plot.
Washing Post television critic Hank Stuever explains it best: "This will only startle the most recalcitrant of purists, who will already be peevish about Bridgerton's ahistorically casual approach. For everyone else, it should be nothing more than a pleasant and easily received upgrade, on par with progress and laced with the satisfaction of knowing that diversity lifts both the industry and the viewers."
But historians have actually speculated that there is prominent African ancestry in the nonfictional royal family. Queen Charlotte, the great grandmother of Queen Elizabeth II and wife of King George III, is the youngest daughter of Duke Carl Ludwig Friedrich of Mecklenburg-Strelitz and Princess Elisabeth Albertine of Saxe-Hildburghausen but is actually believed to be a direct descendant of Alfonso III of Portugal and a member of his concubine, Ouruana, a Black Moor.
Historian Mario De Valdes y Cocom tells the Washington Post, "Alfonso III of Portugal conquered a little town named Faro from the Moors… He demanded [the governor's] daughter as a paramour. He had three children with her."
Article continues below advertisement
One of their sons, Martín Alfonso, ended up marrying into the noble de Sousa family, which according to Valdes also had Black ancestry. Beginning to deep dive into Queen Charlotte's ancestry in 1967, Valdes was able to complete a genealogical search, which traced Charlotte's lineage to this specific Portuguese royal family. Upon his research, he also stumbled upon medical records that described her appearance to be "mulatto." Sir Walter Scott, a famous novelist and playwright, had described her as "ill-colored" and one prime minister once wrote that "her nose is too wide and her lips too thick."
Article continues below advertisement
For the longest time, actress Meghan Markle was thought to be the first nonwhite royal family member, but it turns out she is not the first and not even the second, third, or fourth. David Williamson, a former co-editor of Debrett's Peerage, an extensive guide in Britain's barons, dukes and duchesses, marquises and other elite titled people, told The Globe that "all European royal families somewhere are linked to the kings of Castile. There is a lot of Moorish blood in the Portuguese royal family and it has diffused over the rest of Europe."
Queen Charlotte is of course directly related to the current U.K monarchs. At the age of 17, Charlotte arrived in London and married King George III just hours later. They had their first child, the future King George IV with 14 other children following. Charlotte and George III were the first royal couple to establish the current day Buckingham Palace. They originally lived at St. James Palace before moving to the nearby property, "Buckingham House."