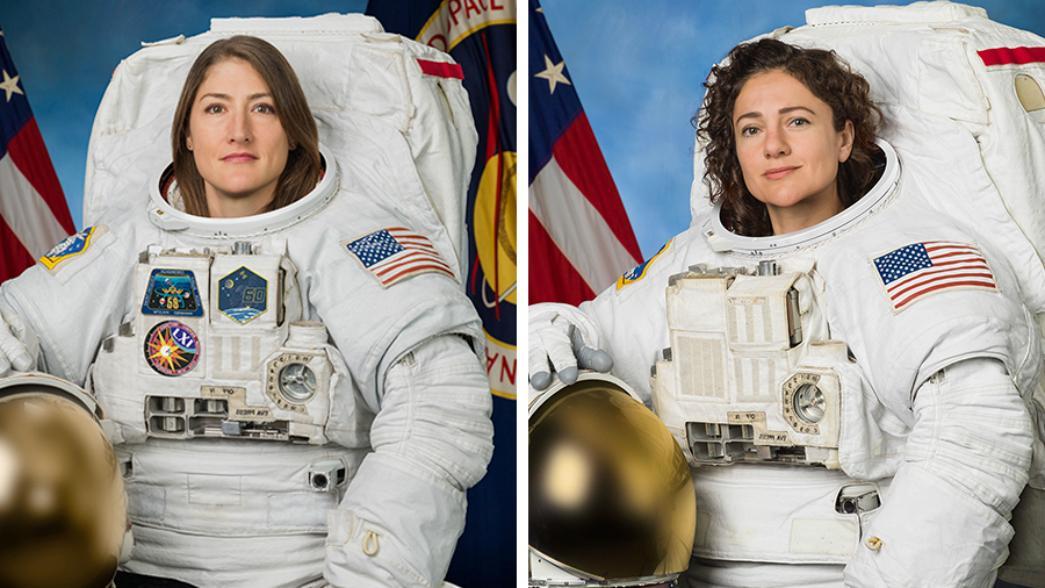 NASA's First All-Female Spacewalk Marking History
By Ash C

Oct. 18 2019, Published 6:31 p.m. ET
At 7:38 AM ET on Friday, NASA astronauts Jessica Meir and Christina Koch conducted the first all-female spacewalk outside of the International Space Station (ISS). This was the fourth spacewalk for Koch and the first for Meir.
As the spacewalk began, NASA astronaut Tracy Dyson said she hopes this is just the first all-female spacewalk and that it becomes a normal occurrence. In space history, the first woman to conduct a spacewalk was Russian cosmonaut Svetlana Savitskaya in 1984. Following closely was NASA astronaut Kathy Sullivan.
After that, an additional 12 US women have conducted 40 spacewalks over the past 35 years. Koch and Meir are the 13th and the 14th. During their spacewalk, the astronauts received a call from the White House.
"The job that you do is incredible," President Donald Trump said. "I'm thrilled to be speaking with two brave American astronauts making history. This is the first time for a woman outside of the space station. I just want to congratulate you, you're very brave people. You are amazing people."
Article continues below advertisement
Meir clarified that it was just the first all-female spacewalk, and that other women have done it before her. She said, "This is just us doing our job. We've been training for six years, so it's coming up here and doing our job. At the same time, we recognize that it is a historic achievement and we want to give credit to the women who came before us."
CNN reported that in a recent news conference, Koch remarked that she thinks it is important work: "In the past, women haven't always been at the table. It's wonderful to be contributing to human spaceflight at a time when all contributions are being accepted, when everyone has a role and that can lead, in turn, to increased chance for success."
Furthermore, she said, "There are a lot of people that derive motivation from inspiring stories from people that look like them and I think it's an important aspect of the story to tell."
"What we're doing now shows all the work that went in for the decades prior, all of the women that worked to get us where we are today," Meir added. "I think the nice thing for us is we don't even really think about it on a daily basis, it's just normal. We're part of the team, we're doing this work as an efficient team working together with everybody else, so it's really nice to see how far that we've come."
Article continues below advertisement
Fellow NASA astronaut Drew Morgan, who is also currently on the ISS, tweeted in support of his "astrosisters" during the walk. NASA Administrator Jim Bridenstine also highlighted the importance of the spacewalk.
According to NASA, astronauts say that spacewalks are one of the most physically challenging things they can do – even though floating in space might look easy to some.
Christina Koch is set to remain on the station until February 2020, which will make hermission time on the ISS the longest single spaceflight by a woman. Soon after she arrived to the space station, Jessica Meir shared a heartfelt tweet about having her childhood dream fulfilled.
The two members of the first all-female spacewalk team have trained together for the past six years in the same astronaut class.