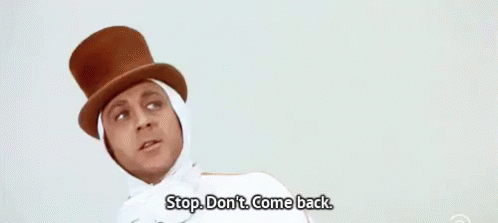 Meghan McCain Might Leave The View
By Elysia J

Jul. 8 2019, Published 9:21 p.m. ET
John McCain's Daughter Meghan McCain (did you know she was John McCain's daughter? She really needs you to know that) has not been having fun working on The View, and has been hinting that she might leave the show.
The conservative talker and tweeter is reportedly considering declining ABC's offer to return for the shows 23rd season.
Now, I've made my feelings on Meghan McCain very clear in the past. She's the worst. Her profound entitlement comes across both in her political positions, and in the way she conducts herself on the show (remember when she cut off Joy Behar then told her "part of your Job is to listen to me" *gags*). In addition, somewhat impressively, this entitlement even comes across in her reasons for potentially leaving the show. So let's take a look at them.
Meghan Feels Like A "Caged Animal"
A source close to McCain told The Daily Beast that she is feeling emotionally drained and "like a caged animal." Which is an interesting way to describe not enjoying your job where you make almost a million dollars to talk about your opinions. Particularly interesting, given her strict criteria for when you're allowed to use certain words to describe situations of extreme suffering.
Article continues below advertisement
So we can't call the places where children are ripped from their families, made to sleep on the floor in the cold, denied toothpaste, denied soap, left without diapers, made to care for infants they don't know, given insufficient food, where lice and flu have broken out, and where seven children have died, torture facilities because it's not exactly the same as what her dad went through. But she has said nothing to distance herself from a statement that compares her not liking the cushiest job in existence to the suffering of children in cages. Her sympathy for dead and dying children, by her own admission, can be switched off if you use the wrong adjective, but the sympathy she has for herself is never-ending.
Sunny Hostin Follows Eli Valley On Twitter
The Daily Beast article mentions that one of the reasons Meghan McCain is unhappy at her job is that her co-host Sonny Hostin follows Eli Valley on twitter.
Eli Valley is a Jewish political comic whose art style draws heavily on classic Yiddish cartoonists. Trump is a frequent target as he uses grotesque imagery to call attention to the horrors of the administration. He is also deeply concerned with the rising trend towards anti-Semitism on the right. He is not here for attempts to both sides of anti-Semitism, or for the conflation of anti-Semitism with justified criticism of the actions taken by the government of Israel.
Article continues below advertisement
After Meghan McCain jumped on the bandwagon of deliberately misinterpreting Ilhan Omar's criticism of Israel as anti-Semitism (including by in some cases lying about what she said) Valley took notice. But the final straw was an appearance on The View where she used the fact she has Jewish family friends to appoint herself the arborator of what is and isn't anti-Semitic. Which Valley responded too with a comic calling out this, as well as evangelical Christian support for Israel on religious grounds, that has little concern for the real world plight of Jewish people.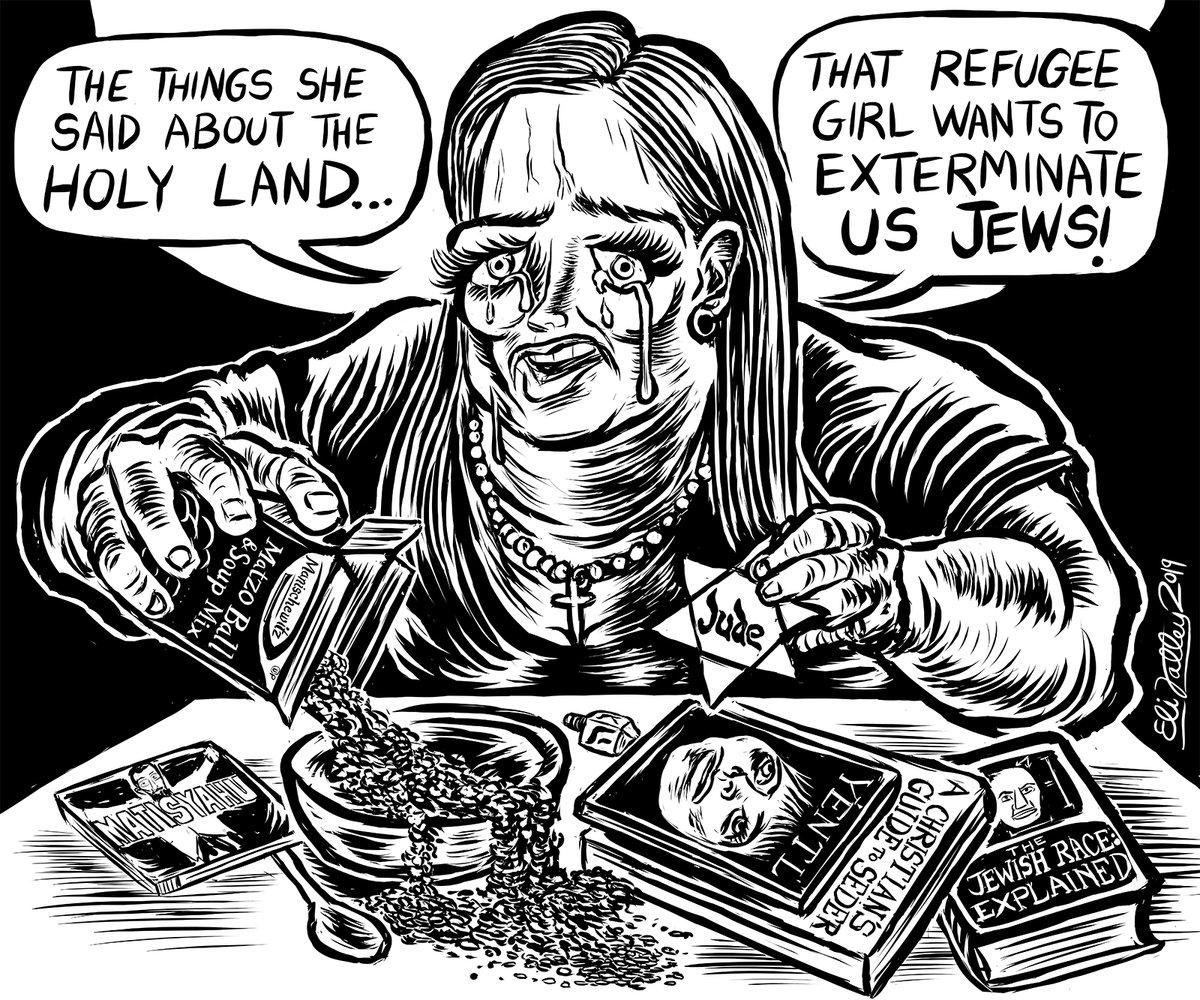 Article continues below advertisement
Meghan responded by calling the comic "One of the most anti-Semitic things I've ever seen." You might find it shocking that the thing that stands out to Meghan as the most anti-Semitic thing ever is a comic about her…who is not Jewish. But by now we're used to her remarkable ability to center every issue in existence around herself. Even a form of discrimination that she will never feel the brunt of. Eli Valley pointedly joked at the time that he was "assuming she was in a coma during Charlottesville and Pittsburgh." Referring to the literal synagogue shooting and the rally with swastikas and chants of "Jews will not replace us." Which again, Meghan McCain finds less anti-Semitic than a comic by a Jewish man, about her, a person who is not Jewish.
 Too Much Negative Publicity
There have been frequent leaks about Meghan's behavior backstage. These have often painted her as unreasonable and petulant. According to source,s Meghan finds this emotionally draining. Too which my response is, grow up. If you're going to spout hate filled-selfishness on air, you can't get upset when people don't like you for it.
If Meghan wants to leave then let her leave. She contributes nothing of value to either the show or the discourse as a whole. Whatever happens, she is cloaked in enough wealth and privilege that she will not only be fine, but better off than the vast majority of the American people, no matter what happens.