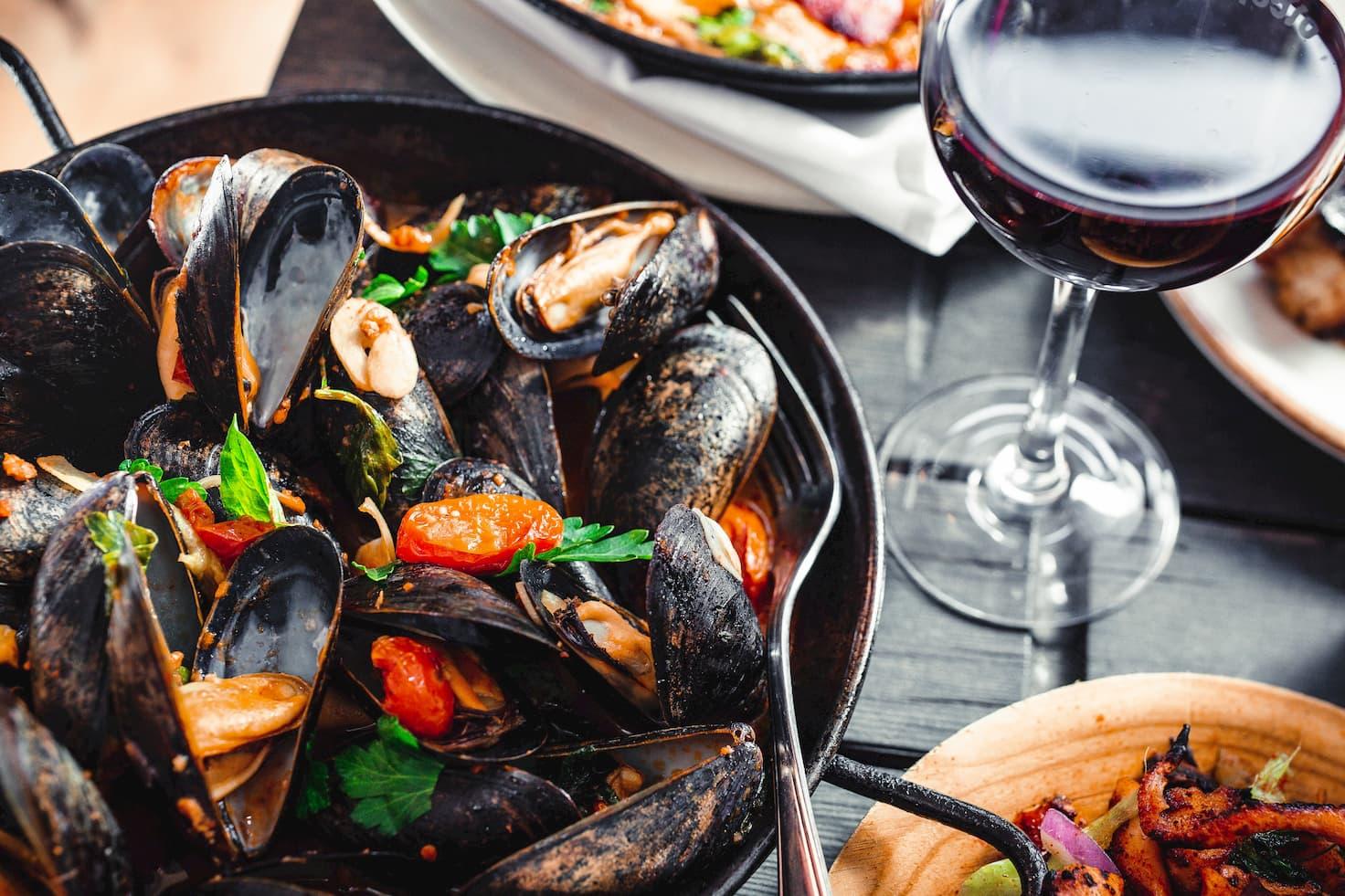 The Mediterranean Diet Ranked as top Diet Plan
By Jamie Rollo

Jan. 28 2020, Updated 6:04 p.m. ET
The most popular New year's resolution is always to lose weight or make healthier lifestyle changes. In a world of social media pyramid schemes and intermittent fasting crazes, finding the right diet to jump into can be hard. When factoring in things like health risk and compliance, a panel of experts appointed by U.S News and World Report labeled the Mediterranean diet as the best diet for 2020, as it is less strict than most diets and offers a variety of health benefits outside of short term and long term weight loss.
The expert evaluations were based on seven different criteria: short term weight loss, long term weight loss, compliance, heart disease prevention, diabetes prevention, nutritional value, and health risks. According to Mayo Clinic, the Mediterranean diet generally includes daily consumption of whole grains, fruits and vegetables, and healthy fats, with an emphasis on lean protein such as fish and poultry, beans and eggs, and a moderate intake of red meat and red wine. Along with weight loss, this diet has amazing cardiovascular benefits.
According to MarketWatch, countries that border the Mediterranean Sea live healthier, longer lives on average. "It's generally accepted that the folks in countries bordering the Mediterranean Sea live longer and suffer less than most Americans from cancer and cardiovascular ailments," the U.S News and World Report stated. "The not-so-surprising secret is an active lifestyle, weight control, and a diet low in red meat, sugar and saturated fat and high in produce, nuts and other healthful foods."
Another main reason why this diet was ranked as the highest is the room for customization. There are no strict rules to follow other than adjusting your day-to-day diet to becoming more focused on overall nutritional value, healthy fats and Omega 3s.
Article continues below advertisement
There are so many healthy, delicious recipes coming from different cultures that can easily be adjusted to one's liking and dietary restrictions. The report explained, "by following the Mediterranean diet, you could also keep that weight off while avoiding chronic disease. There isn't 'a' Mediterranean diet. Greeks eat differently from Italians, who eat differently from the French and Spanish. But they share the same principles."
Mayo Clinic listed out the specifics for following the Mediterranean diet. They suggest having seven to 10 servings of fruits and vegetables each day, opting for more whole grains by switching to whole grain bread, cereal and pasta options, and using healthy fats such as olive oil to replace butter. When it comes to proteins, eating leaner is key. It is suggested to eat seafood, ideally salmon, trout, mackerel, or herring, twice a week and reduce red meat intake by opting for poultry or beans. It should be noted that all meat portions should be kept small. When cooking, have fun with different herbs and spices as they boost flavor without the need for salt. Moderate diary intake is also suggested. Eating things like low-fat Greek yogurt is super good for your digestive system, but make sure to only eat cheeses in moderation.