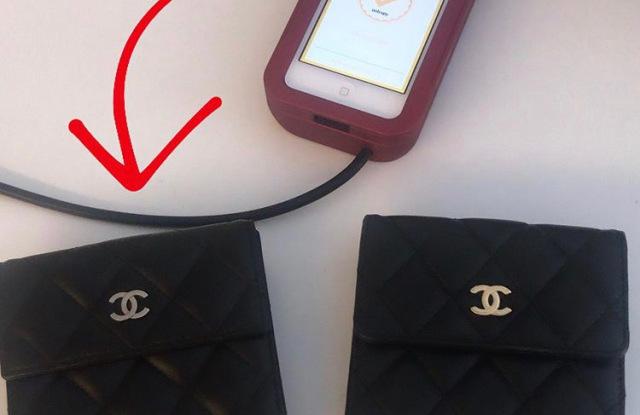 LVMH Backs A.I. App to Identify Fake Luxury Bags
By Ash C

Sep. 12 2019, Published 9:19 p.m. ET
LVMH, the French multinational luxury goods conglomerate that owns many major fashion brands such as Christian Dior, Fendi, Givenchy, Loewe, Louis Vuitton, and even Rihanna's Fenty, has announced support of authentication service Entrupy, making it one of the 26 companies that will participate in LVMH's third edition of their incubator for startups.
WWD reports that there were over 1,000 applicants for the prestigious La Maison des Startups program under LVMH. Founded in 2012, Entrupy is an artificial intelligence app that is developing technology to tell authentic luxury items from fakes, aiming to stop knockoffs from entering the supply chain. Vidyuth Srinivasan, chief executive officer and co-founder of Entrupy, expressed his excitement in collaborating with other startups that "understand the challenges facing the industry."
Statistics show that the number of counterfeit goods entering the U.S has been increasing rapidly, and it does not only harm the industry, but also the nation's economy. A Hypebeast article states that the U.S Customs and Border Protection had seized 5,300 knockoffs at the Los Angeles International Airport last month in the span of one day. There was a total of 1,263 fake handbags. On top of that, the total handbag and wallet seizures in 2017 were valued at $234,451,926.
Article continues below advertisement
Currently, Entrupy has a main focus on luxury handbags, supporting verification of 15 luxury brands including Balenciaga, Chanel, Dior, Fendi, Gucci, Hermès, and Louis Vuitton. Its guided authentication process captures a series of images based on around 500 data points per bag, and in turn determines whether the item of investigation is authentic or fake. The result can be done in just four seconds and the artificial intelligence system has proven to be 99.1% accurate.
Watch the video below to see how one Entrupy user takes photos to authenticate her luxury goods.