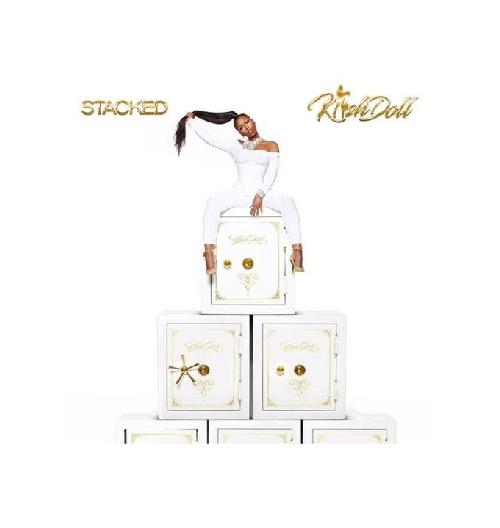 Kash Doll Drops New Album "Stacked" with KD Diary
By Ash C

Oct. 21 2019, Updated 5:15 p.m. ET
Kash Doll unleashes her debut album Stacked today. The much anticipated album includes fire bops that were released before: Ice Me Out, Kitten feat. Lil Wayne, Mobb'n, and her newer celebratory track Ready Set feat. Big Sean which has more than 19 million global streams. But her unreleased singles on Stacked are even better…
Stacked is not here to disappoint. It showcases Kash Doll's talent by presenting a wide variety of music that will go with any vibe and mood. There are bars on bars on bars, and songs that are raw, motivating, and playful. Listen to the album here now.
Alongside the drop of her exciting new album, the rapper also unveils her autobiographical track and video KD Diary which appears on Stacked. Watch the video below – it has impactful visuals that give us an insight into the personal life of Kash Doll in her hometown of Detroit.
Article continues below advertisement
2019 has been a big year for Kash Doll. Before today's debut of Stacked, she had received a BET Award nomination for Best Female Hip-Hop Artist and toured the country with Meek Mill. Her Ready Set feat. Big Sean also received critical acclaim from the likes of Billboard, The FADER, Complex, MTV, HotNewHipHop, etc.
It has been a long time coming for Kash Doll. In 2014, she shocked the music industry with the independent debut mixtape Keisha Vs. Kash Doll. And then again in 2016 with Trapped In The Dollhouse, the Detroit native made a name for herself with her fiery sound and spirit that earned her over 30 million on-demand streams, a BMI Social Star Award, and the Issa Wave Award at the BET Social Awards.
Her 2018 The Vault mixtape reached #1 on multiple mixtape sites as her debut single at Republic Records, Ice Me Out – the hit's official remix with 2 Chainz on the beat has clocked over 85 million total streams.
In the same year, Kash Doll also unveiled a project, Brat Mail, to express gratitude to her fans, which racked up over 27 million global streams. One of her biggest singles to date, For Everybody, garnered over 101 million YouTube/VEVO views all on its own.