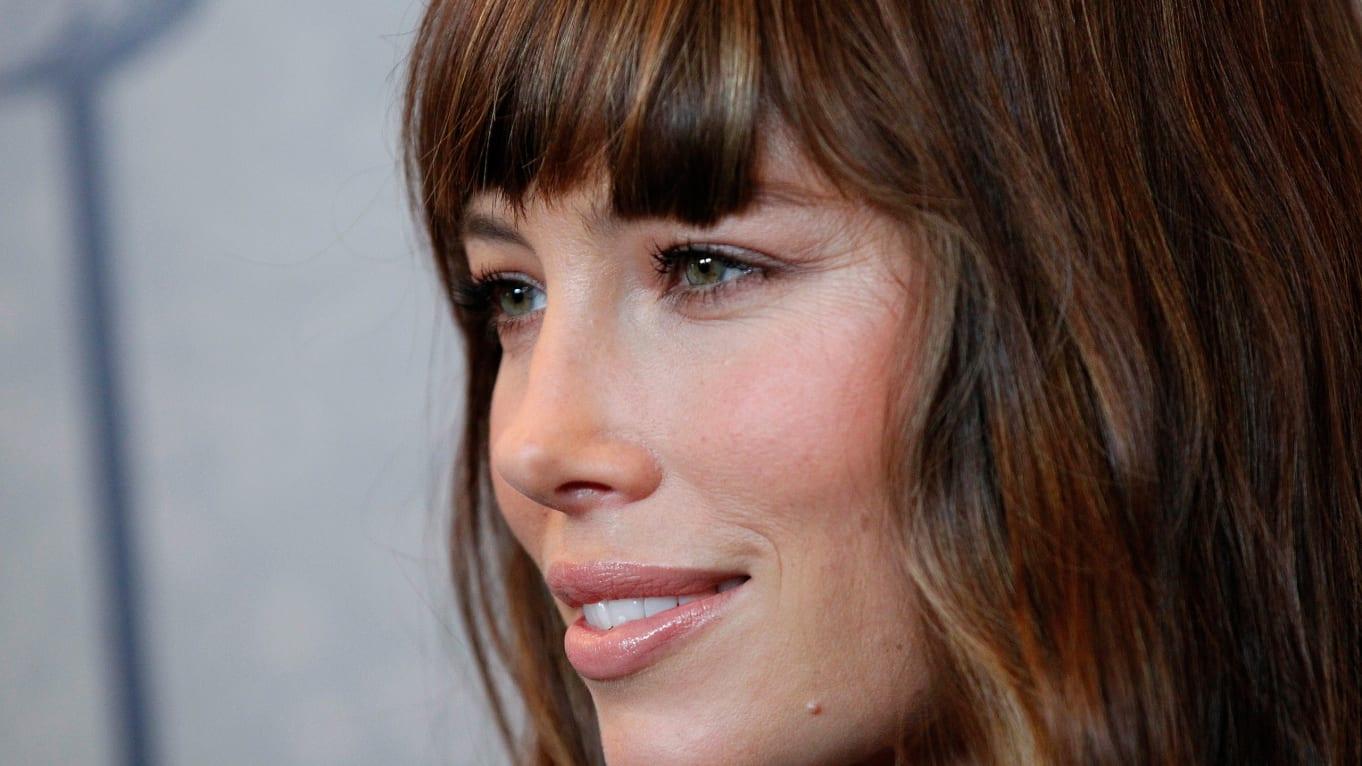 Jessica Biel Is A Big Help To Anti-Vaxxers
By Elysia J

Jun. 13 2019, Published 9:24 p.m. ET
Actress Jessica Biel has officially joined the pantheon of celebrity snake oil-salesmen by outing herself as anti-vax. Because if there was one thing the world was in need of, it's another LA-bubble, rich white lady giving out doggy health advice (I'm looking at you, Gwyneth).
Biel's particular brand of pseudoscience has the potential to cause far more harm than the yeast-infection you'd get following the tips on Goop. (Jade is porous Gwyneth, you basically told women to shove a ball full of bacteria up there). Because the anti-vax movement isn't about buying silly lifestyle products. It's about potentially life-altering medical decisions.
I've written previously about the danger of normalizing anti-vaccine sentiments. People are allowed to be wrong about things. But when influential people like Jessica Biel and god-damn Jenny McCarthy proudly promote misinformation about vaccines, they do harm. The more you scare parents into foregoing vaccinations, the more children get sick with preventable illnesses. The more children who can't get vaccinated are put at risk. The likelihood of diseases we thought we had eliminated from making a comeback actually increases drastically.
In Biel's case, the negative impact she has on society has the potential to be faster, and more widespread than the slow-burn of normalizing anti-vax sentiment. Because Biel has dived straight into trying to impact policy. Biel recently spent the day lobbying lawmakers alongside Robert F Kennedy Jr.
Article continues below advertisement
Robert F Kennedy Jr. is staunch and prominent anti-vaxxer. He serves as chairman on the board of Children's Health Defense. The website is full of scaremongering about vaccines, blaming them for food allergies, lower sperm count, and even death. His pseudo-scientific beliefs even seem to have alienated his own family. On May 8th, 2019 his brother, sister, and niece jointly published an article in Politico, criticizing his anti-vaccine activism. They pointed out Robert F Kennedy (Senior, the one that was president in the '60s ) was a strong advocate for vaccines. They also say that…
"…his and others' work against vaccines is having heart-breaking consequences. The challenge for public health officials right now is that many people are more afraid of the vaccines than the diseases, because they've been lucky enough to have never seen the diseases and their devastating impact. But that's not luck; it's the result of concerted vaccination efforts over many years. We don't need measles outbreaks to remind us of the value of vaccination."
Since Kennedy posted this to his Instagram, many media outlets have reported on Biel's anti-vax stance. But Biel does not like the anti-vax label (neither do any anti-vaxxers by the way). In response, she posted and clarification of her position to her own Instagram page.
Article continues below advertisement
Biel said to look into SB276 before criticizing her. So I did. And I'm still going to criticize her. To get us started, here is the digest from the Senate Floor Analysis….
Article continues below advertisement
"This bill requires the Department of Public Health (DPH) to develop a statewide standardized medical exemption request form for immunization requirements in existing law. This bill requires DPH to make the request form available for use by physicians. This bill requires the request form to be the only medical exemption documentation that a governing authority may accept. This bill requires a request form to be approved or denied only by the State Public Health Officer (PHO), upon a determination that the request provides sufficient medical evidence that the immunization is contraindicated by guidelines of the Centers for Disease Control and Prevention (CDC). This bill requires DPH to create and maintain a database of approved medical exemption requests. This bill requires DPH to make the information in the database accessible to local public health officers."
Essentially this bill standardizes the process by which parents can be granted medical exemptions to rules requiring children to be vaccinated before being enrolled in public schools. SB276, means there is one uniform form for submitting the request. It stipulates requirements for submitting the form, including a statement that a physician has examined the child before submitting the exemption request and an explanation of why an exemption is required. The bill also establishes a process for appealing a decision, and a database to be kept by DPH of approved medical exemption reasons. The database would be made available to PHO's, who would be in charge of approving or denying such requests.
Article continues below advertisement
The bill that Biel is so opposed to is designed to ensure that children are only being issued exemptions to vaccine rules if they have a valid medical reason. It's an increase in oversight to an existing law which exists for the good of public health.
There comes a point in certain debates when it doesn't matter what you believe in your heart of hearts. It matters what material impact your speech and your actions have. Biel's clarification that she isn't against all vaccines does nothing to counteract the impact that she is set to have. Her public concern over vaccinations will continue to cause fear amongst parents which will make them less likely to vaccinate their children. If she is successful in lobbying against this bill, schools will continue to be flooded with children who could and should be vaccinated but aren't. Which will put more children at risk. If Biel doesn't want to be labeled an anti-vaxxer she should perhaps not take action that causes leaders of the movement like Robert F Kennedy Jr to call her "an extremely effective advocate."