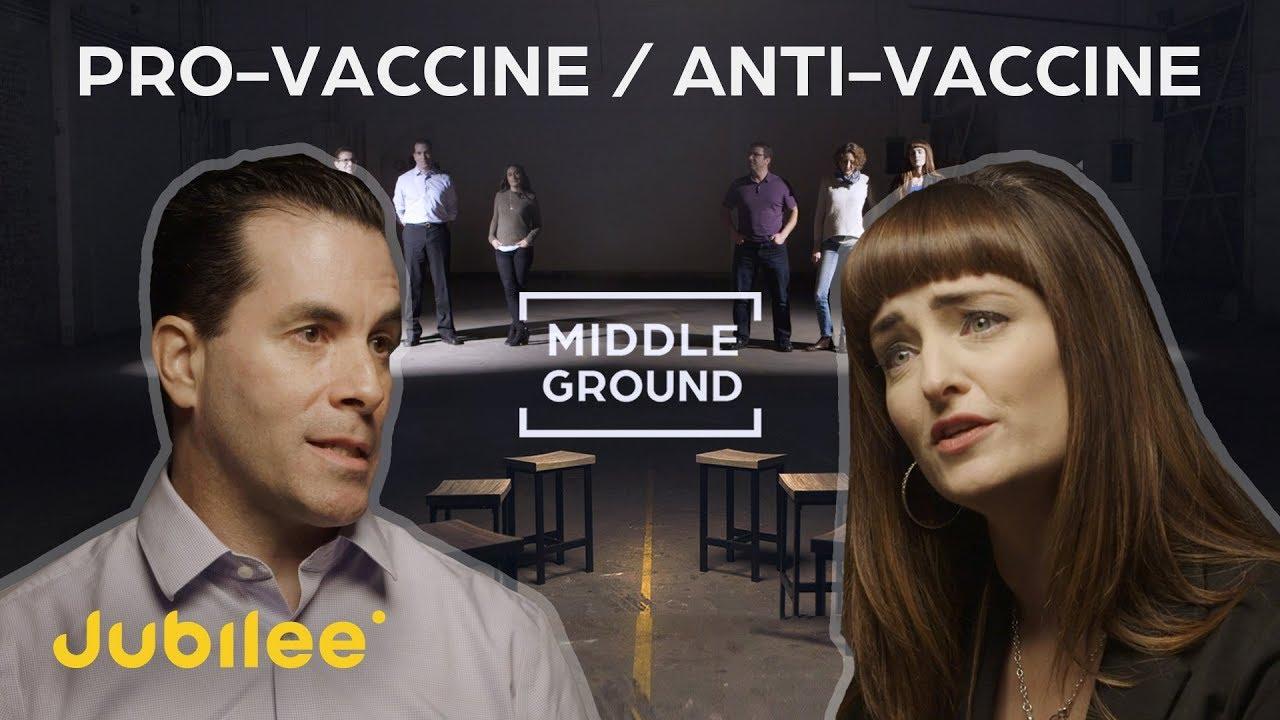 So About That "Middle Ground" Video On Vaccines
By Elysia J

Mar. 14 2019, Updated 6:02 p.m. ET
Recently the youtube channel Jubilee released possibly the worst video in their Middle Ground series. The topic this time was vaccines. Six people from opposite sides of the debate sat down together to have an open and civil discussion, three of whom were pro-vaccine, three of whom were anti-vaccine.
Now you, as a wonderful, open-minded, liberal person, may be wondering what the hell my damage is. Surely I should be happy that two groups of people with such disparate viewpoints can engage in such a reasonable debate. Surely I should welcome this reaching across the aisle. Surely, I should be marveling at how well the free marketplace of ideas is running? Well, I say screw that. That video is trash and I'm about to tell you why.
The problem is perhaps most evident in this one thing that was said that has been etched into my brain ever since I heard it. The second statement posed to the group was, "not getting vaccinated endangers other people." All but one guest stepped forward to indicate that they agree with the statement. Melissa Floyd, one of the anti-vaccine guests was the only one to remain standing. When she rejoined the group this is what she said…
… "I don't like the assumption that if a child is unvaccinated somehow they are of risk to everyone. And also knowing that vaccinated children can be carrying and spreading diseases I think it's very polarizing to separate the two as if, if you're vaccinated you're totally fine and not of risk to anyone."
This statement stuck with me because right there within the video itself is the reason the video is a bad idea. The idea that unvaccinated children put others at risk is not an assumption, it's just a fact. If you're not vaccinated against a disease you are way more likely to contract it, and once you've contracted it, you are likely to pass it onto others. As one of the pro-vaccine doctors points out, children who cannot get vaccines for medical reasons rely on herd immunity to stay protected. Positioning this very real reality as an assumption takes the real world consequences out of the equation. The word "polarizing" is also doing a lot of work in that statement. Framing this statement of fact as "polarizing" positions it as an uncivil thing to do in a debate. It asks for the discussion of the topic to be based around not alienating the people who are wrong.
Article continues below advertisement
Because in this debate one side is wrong. Vaccines demonstrably cause infinitely more good than harm. To see this for yourself just read any source. "Well, what's wrong with hearing from people who happen to be wrong?" you may be asking yourself. People are allowed to be wrong about things. And yes, of course they are. But the problem is what happens when the wrong thing gains traction. Which it seems that the anti-vaccine side is (just take a look at the anti-vax protests in Washington). To put it bluntly, if anti-vaccine sentiment becomes widely accepted, then more children will suffer, and often die unnecessarily. We're already seeing the effects of anti-vaccine popularity in, oh would you look at that, a measles outbreak.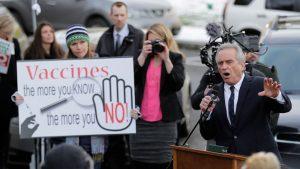 Article continues below advertisement
Those of you who are more attuned to the lexicon of internet "skeptics" and "rationals" may have already picked up from my use of the phrase "free marketplace of ideas" that I don't think that vaccines are the only issue that is affected by this phenomenon. The instinct to find the middle ground on every issue, and to give every idea equal legitimacy regardless of truth or merit infects a lot of really important discussions. Just take a look at climate change. Think of how many news shows felt that they really needed a climate change denier on their panel for the sake of "balance." And of course there's the internet "rational" notion that you have to give people with unpopular opinions equal opportunity to bring their wares to the "free marketplace of ideas", even racists, even sexists, even actual legit fascists. (note that these people often invoke this idea in bad faith, and often specifically to toxic right wing ideology as a means of normalizing it, but that's a topic for another day).
Much like in the case of vaccines the problem with not signposting the wrong idea as wrong becomes apparent when you think about what would happen if that wrong idea were to become the most popular one. If climate change denial becomes the most popular idea, then we keep pumping greenhouse gas into the atmosphere until we all perish. If fascism becomes the most popular idea, then we get fascism. That one's pretty self-explanatory.
I'm not calling for every wrong idea to be censored. What I do expect is for people with platforms to be responsible with them. To know what is actually factually true, and to make sure their audience leaves knowing what is actually factually true.