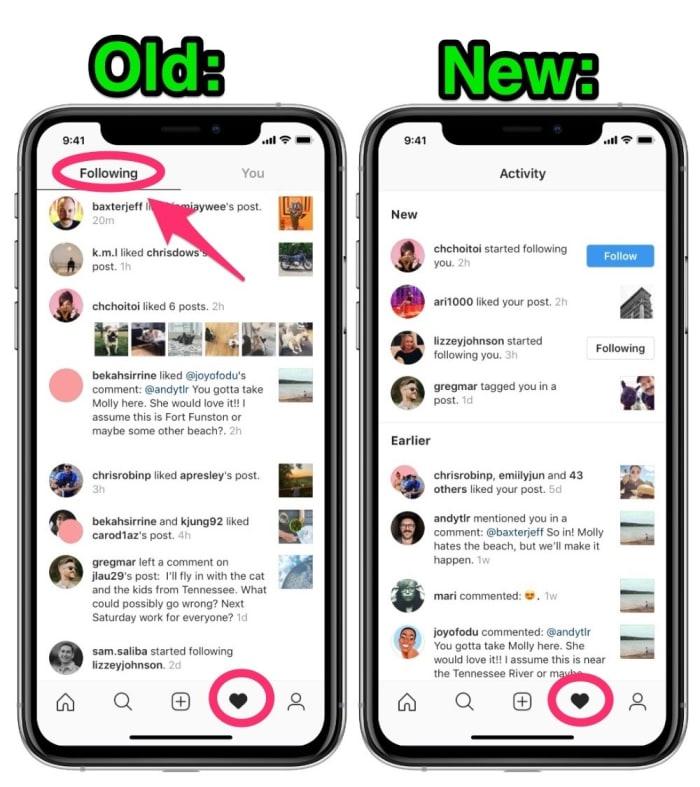 R.I.P. Stalkers: Instagram Removed the "Following Activity" Feature
By Ash C

Oct. 8 2019, Updated 8:55 p.m. ET
The end is here for stalkers (i.e. me). The "Following Activity" tab has been dropped by Instagram. You can't stalk your crush's likes and new follows anymore. Devastating, I know. I'm still trying to process it as I write this article. You might be fine with this if you're a secretive-for-no-reason Scorpio, but the rest of us are not that bada**.
"Oh my god, Instagram's changed. I can't find the following activity tab," my friend texted me two hours ago in a panic. I sneered, "Lol, don't stalk people then, you creep." I genuinely thought it was just a bug on her phone… Then I realized the apocalypse truly is here. In the spirit of factual journalism, these are my ACTUAL following texts: "OH MY GOD/I JUST WENT TO CHECK/IM FREAKING OUT/OMG/WHAT DO I DO WITH LIFE/HOW WILL I KNOW ANYTHING ANYMORE"
According to TechCrunch, many users had already lost access to the following activity tab although Instagram is only announcing the ditch today. The company says the removal started today, but it will take the rest of the week for the rollout to complete.
Instagram first launched the feature to track your following activity back in 2011, long before its "Explore" tab debuted. Vishal Shah, Instagram's head of product, told BuzzFeed News it hadn't been a popular feature and the company suspected many users didn't even know about it. And for those that knew of it, it was often the root of many unpleasant surprises that could lead to uncomfortable confrontations in real life.
"People didn't always know that their activity is surfacing. So you have a case where it's not serving the use case you built it for, but it's also causing people to be surprised when their activity is showing up." Shah added, "Simplicity was the driving factor."
Article continues below advertisement
Another change from Instagram is that users can now turn on the dark mode to save phone battery. Even though to some Instagram users, it doesn't compare to the tragic loss of a stalker's heaven. Some users (i.e. me) are already mourning/protesting the loss of the powerful tab that is basically a whole chamber of secrets.
"In this age of information warfare, any loss of transparency – especially where our politicians and public figures are concerned – is something to mourn.
I do not begrudge the incurably horny their right to follow their passions in private, but we must ask ourselves: at what cost?"