Indie Artist Shenna Proves She's A Powerhouse With Magenta Video And Single
By Raymond

Mar. 1 2018, Updated 7:22 p.m. ET
When indie artist Shenna dropped her single Magenta, we were here for it. It was a fun melodic song that kept our heads bobbing on the train. Now the busy artist has released the video to the same song. In case you have been sleeping here is a little recap:
Full Name: Shenna Somsmieh
Stage Name: Shenna, is a singer, songwriter, actress, dancer, co-producer, and model
Years in the Game: Shenna has been singing and making movies since she was seven, and has performed in front of thousands across the United States, United Kingdom, and Canada.
Hometown: Woodbridge, Virginia
Where You Heard Her: Several of her records (including two from her debut album Made Of Gold) are featured on the 2016 season of Oxygen's The Bad Girls Club ("You Can't Sit With Us," "Made Of Gold," "So Love"), MTV's Teen Mom OG ("Control"), MTV's Finding Carter ("Take Your Time"), and Netflix's film Miss Stevens ("Made Of Gold"). Shenna's debut EP, Dream In Color, held the number one spot on Bandcamp in the Washington, D.C., Maryland and Virginia market for several months.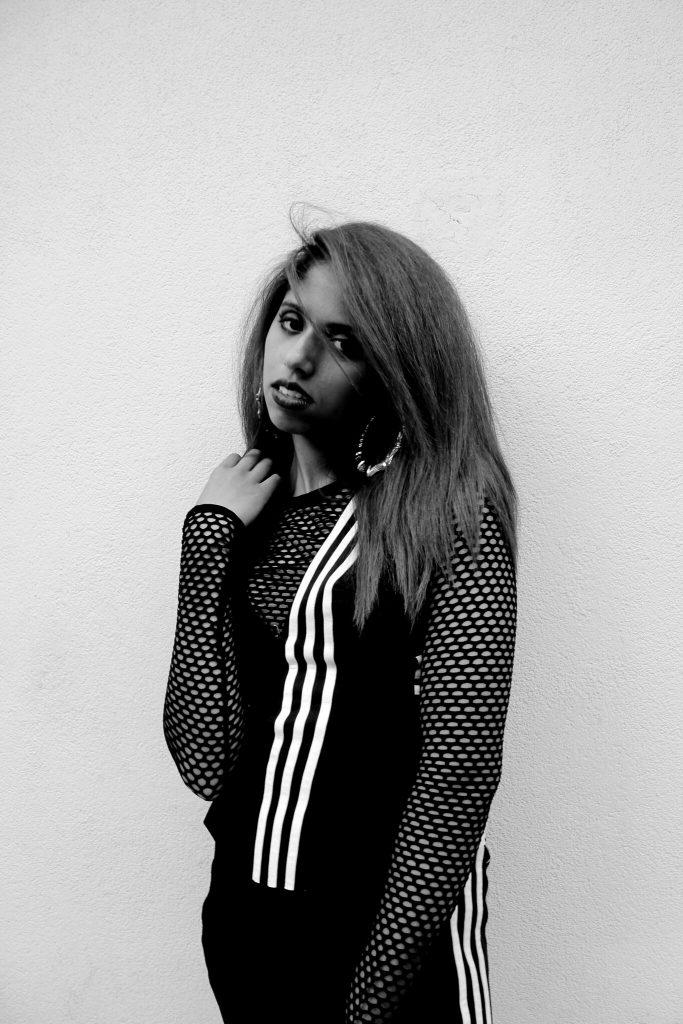 Article continues below advertisement
Bombshell got a chance to talk to the artist about music, entertainment and the power of colors.
Where was your video shot?
I shot this video at the amazing Space Billiards and Karaoke Bar in New York City! I was being very picky with the location and googled "magenta billiards nyc" and found this perfect spot!
Your sound is very current but seems influenced by a lot of 90s style artists. One in particular comes to mind is Mya? Have you heard that. Who do people say you remind them of, and who do you liken yourself to artistically?
Thank you! I love music from the 90's! I have gotten that I look like Mya literally my whole life and of course listened to her a lot as well! I used to memorize Mariah Carey songs and learned many of her vocal riffs. I believe artistically my vibe is similar to Gwen Stefani because I love bringing character to my music and Bruno Mars writing wise!
Article continues below advertisement
Your project seems very personal. How much influence do you have in the execution i.e. writing, videos, look etc…?
I am all hands on when it comes to my music! I write my own music with usually two people max in the room bouncing off ideas with me. I see my songs as videos as I am writing it and always keep in mind that vision. I am very into fashion and style myself on a daily basis and for performances and shoots hire a stylist to help bring my vision to life!
What is the biggest advantage for you being an indie artist, and biggest disadvantage you think?
The biggest advantage to me is I can still connect directly with my supporters and plan out with my small team how we want to release my projects and have more freedom. The main disadvantage is marketing and budget to get my product out to more viewers and listeners.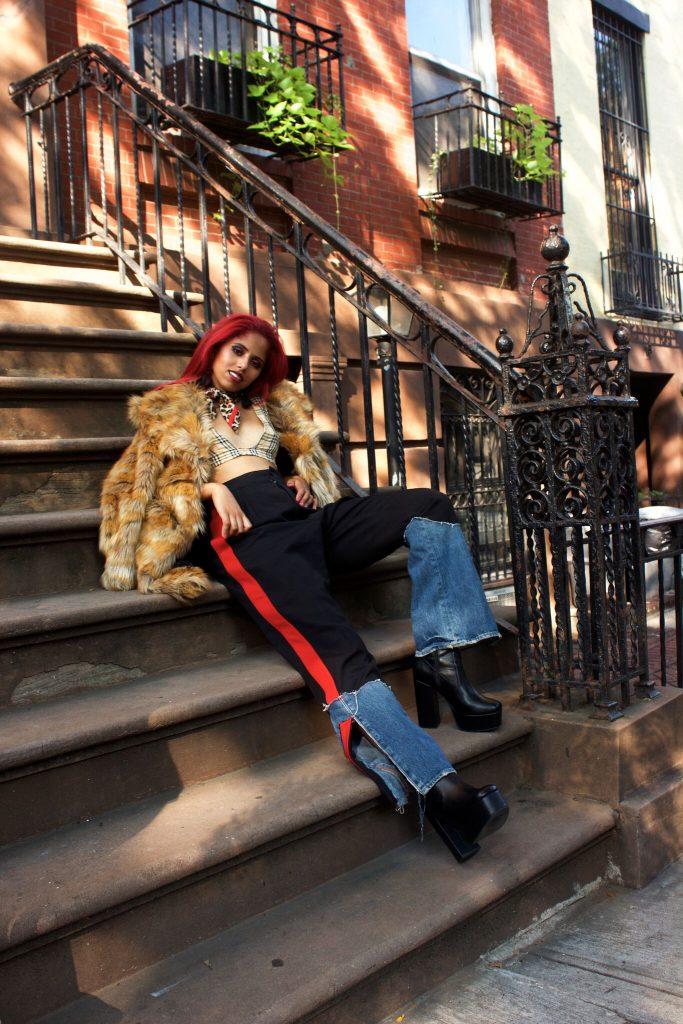 Article continues below advertisement
Where do you think the music industry is headed from your vantage point? Do you think there is more opportunity for a new artist or less?
I think it is very hard to break a new artist in this state of the industry. We are so hung up in a world of social media and less a&r's are coming out to shows discovering artist. I think it is easier to interact with supporters because of the internet but hard for real musicians to cut through in a room of social media influencers and temporary trends.
What was your impression of the recent Grammy award ceremonies?
I loved that the Grammys were in New York! I think Bruno Mars deserved every award he won!
You have many talents as a singer/songwriter/actress. How do you find the time to do it all? Does any particular artistic expression have more weight with you?
Thank you! I believe songwriting goes hand and hand with singing! I feel like an actress every time I am on set for a video or on stage. No matter how I feel I have to turn on the performer in me and put on a show! I know singing will always have my heart over everything though.
What is your dream collab?
I want to collab with Drake and Rihanna because they create endless hits!
I am currently planning on releasing a new single and talking to some booking companies about touring!
Watch the "Magenta" music video below: