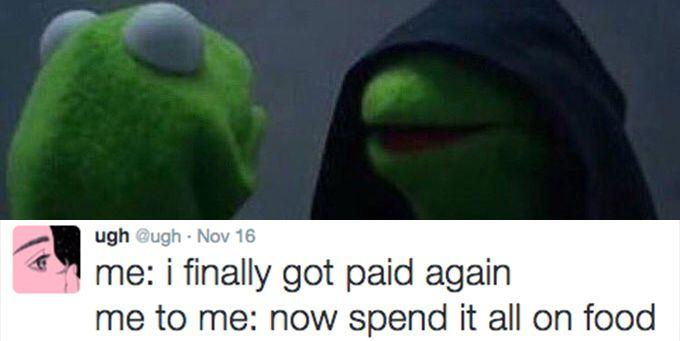 How To Save Money On Sh*T You Don't Need
By Elysia J

Apr. 30 2019, Updated 10:01 p.m. ET
So you're trying to save money. Welcome to the club. God, we're broke. How did we get so broke?Anyway, you're trying to save and who the hell knows how to do that without the internet. But the thing is that a lot of the money-saving tips boil down to…don't have fun. Don't buy new stuff, upscale you're old stuff. Make the crappy meal you made on Monday last till Thursday. Don't buy coffee. That one comes up a lot actually, money-saving experts have a real thing about takeaway coffee. But here's the thing, we both know we're gonna break. Because saving money is boring and we like stuff. So it's time for some money saving advice for the fun stuff that you don't need but definitely want.
Fun Thing Number 1: Online Shopping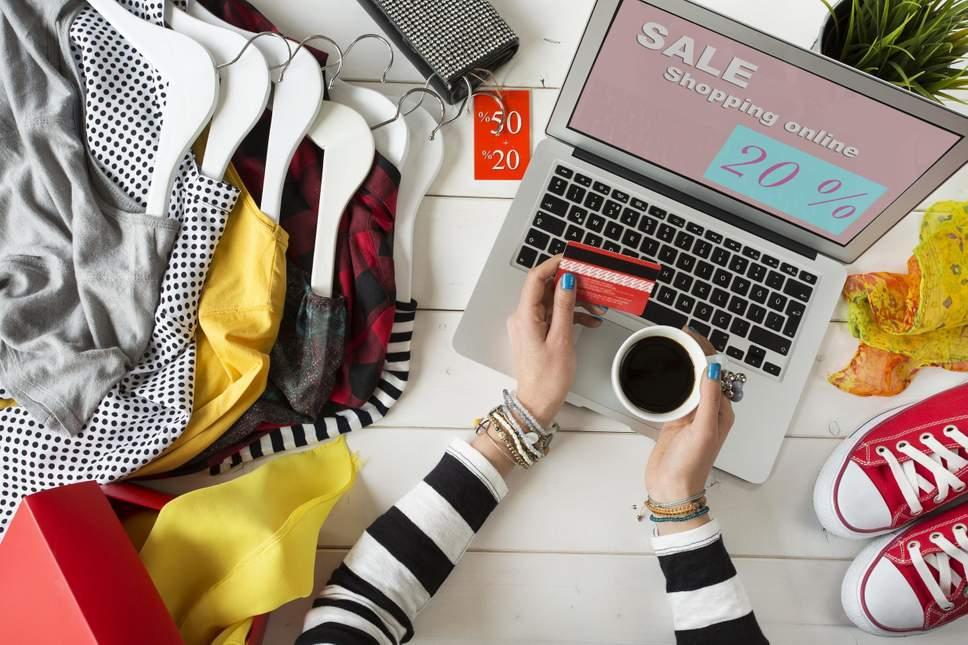 Ok, that's broad, that's like stuff in general. I mostly have online clothes shopping in mind with these tips, since that's what most of my online shopping consists of. But they're more related to the online-ness of the purchase than the specific product so I'm pretty confident they can be used for other fun stuff too.
First and foremost to save money online you have to sign up for the emails. I hate to say it, and I doubly hate having my inbox clogged up with emails telling me it's skirt season. But it's worth it because those emails also tell you whenever there's a sale on. Ever bought something and then browsed again a few days later only to be met with the brutal reality that you could have saved 25%? Never again. Browse when you want, put stuff in your Wishlist, then hold off buying any of it until it's sale time.
Article continues below advertisement
Secondly, now that you have an account and have signed up for the emails, it's time to use the bag. This doesn't always work but, make sure you're logged in, put stuff in your bag and leave it. Some online retailers will send you a discount if you leave items in your bag long enough. This has happened to me a couple of times, and has also happened when I've had stuff on my Wishlist go out of stock and then come back into stock.
Thirdly, check the delivery and returns policy. If it's free delivery over a certain amount, then try to limit yourself to one big splurge as opposed to a bunch of little ones that will add up on delivery. If delivery isn't free but returns are, order multiple sizes in one order when you can't tell how something will fit. Save the delivery of getting it wrong the first time and just send back the unwanted one. Whatever the combination is, there are ways to save money. Some places offer a click and collect service for no money at all, so see if it's worth just taking a quick trip to save a couple of bucks.
Article continues below advertisement
Fun Thing Number 2: Eating Out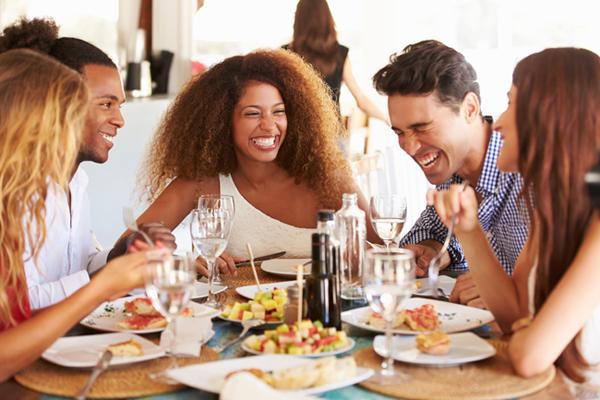 We can cook, we can make perfectly nice meals. But sometimes we just want to be served, is that a crime? No, it's not. Good food that you didn't make is great so let's try and figure out how to avoid dipping into our savings for it.
To begin, you're a lady who lunches now. Let's do lunch sounds bougie, but it's perfect for broke babes. Check the menu out online, and you'll probably notice that lunch menus tend to be cheaper than dinner menus. The fact that you'll be eating earlier also means you're not as starving as you might be if you wait until the restaurant can squeeze you in at 8:30, so you're bound to order something more reasonable.
Next, think about what you drink. Any alcohol is marked up massively at a restaurant, and the same goes for sodas. If you can stand it, get tap water and focus your enjoyment on the food, not the $4 diet coke or glass of wine that you need a second mortgage for. If you can't stand it, then try and go to places that let you bring your own drinks. You'll save so much money buying a bottle of either booze or soda compared to what you'd spend on just a couple of glasses.
Article continues below advertisement
Finally, remember when you were looking at the lunch menu online? Stay on the website. Scour the page for special offers. Do they have daily deals? Then plan to go on the right day. When's their happy hour? That's when to book for. Do they have a loyalty scheme? Sign up for it. If they have an app then download it because there are always discounts on an app. Get the intel then act on the intelligence you gathered.
Fun Thing Number 3: Partying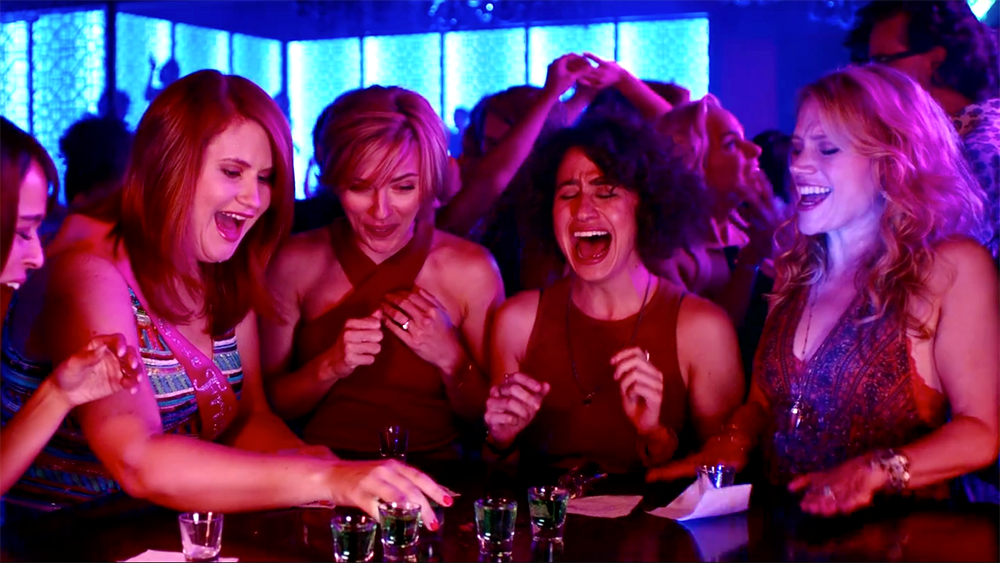 We're broke and we're sad about it. So we're going to get dolled up in the cute dress we got a discount on and get wavy. But that can get so goddam expensive, especially in New York. So we need to do some thinking before we turn our brains off for a few hours.
That starts before we even head out the door with making a plan. Desperate times call for shamelessly tactical bar crawls. We never stay in one place all night any way. So while you've got the tab open for that restaurant (I'm realising how much of this list involves being online) open another one, google when the happy hours are, and plan around them. "Where should we go next?" Your buddies will ask, and the answer is that bar a five minute walk away that has two-for-one cocktails for the next half hour.
Article continues below advertisement
This planning however, relies on the assumption that you'll be making rational decisions all night. Which we can't guarantee. As we've already discussed we're broke and sad about it. So plan ahead for when drunk dumbass you takes over, and limit their funds. Leave your card at home, and take a reasonable amount of cash. Set yourself a limit, but be realistic. You're not going to have any fun on $10 but you also don't need $200. Figure out what you need, because once you start swiping your card you'll lose track of what's leaving your account real quick.
Once the night is over, there's a tendency to get hungry. Gross fatty food after a night of drinking is honestly the best. But it's expensive and you're drunk so you're gonna order way too much. So try to have something ready for when you get back. Again this is when you have to be realistic. You're not going to race home for the natural yogurt in the fridge out after a night of slamming tequila shots. Get something gross and fatty that you'll actually look forward to but wont break the bank. The bonus here is that you can get a pack of something and it can be your drunk food for the next few nights out.
And finally coffee…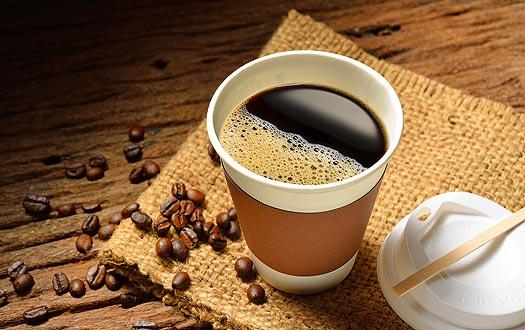 Yeah, that's right, I'm sick of money saving tips coming for our coffee. Here I just have one little tip. Think about what you order. If you grab yourself a vanilla Frappuccino with whipped cream on top but not a hint of actual coffee; then admit the truth to yourself and get a milkshake. A fast food joint will only ask for a dollar or two for it, but Starbucks will make you cough up five. If you don't fancy walking into work at 9am with a McDonalds cup then you can invest in one of the re-useable to-go cups coffee places do so people who are still lying to themselves won't judge you.