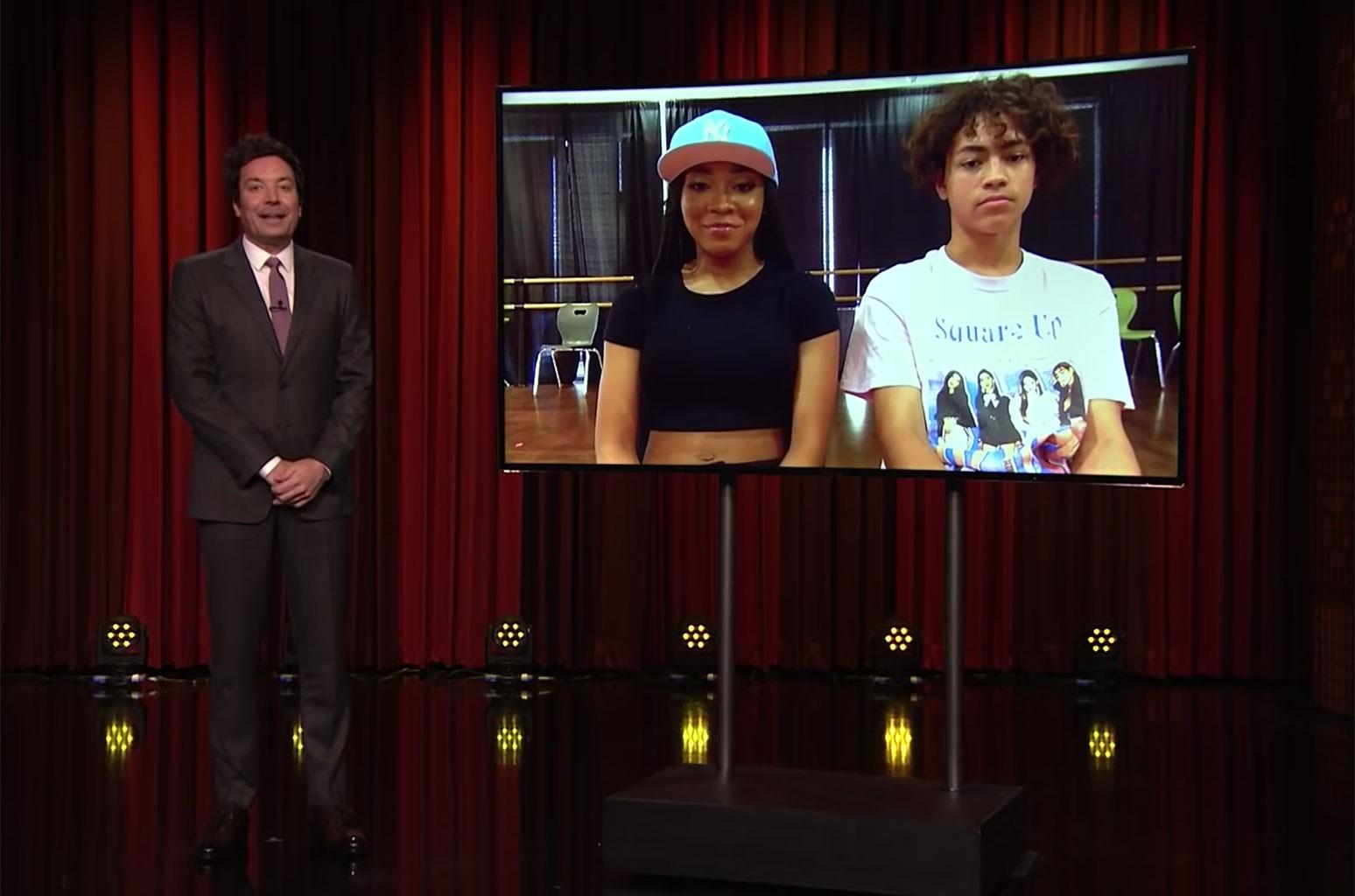 Fallon Show Responds To TikTok Segment Backlash
By Elysia J

Apr. 26 2021, Updated 2:32 p.m. ET
The Jimmy Fallon Show has responded to criticism of a recent segment featuring TikTok star Addison Rae.
On Friday, March 26th Jimmy Fallon had on Addison Rae to promote her new song Obsessed. During one segment she performed a number of the TikTok dances that helped to make her famous. Viewers took to social media to call out the fact that Rae was not the original creator of any of the dances. That it was unfair that she was getting credit for them and the creators were not. And that the fact that most of the creators were black was undoubtedly part of the reason why.
It appears that the team behind the show took note. Ten days after the original segment aired The Jimmy Fallon show brought on the original creators of the dances.
Fallon started the segment by commenting on the backlash.
"On our last show, before the break, we did a bit with Addison Rae where she taught me eight viral TikTok dances. Now we recognize that the creators of the dances deserve to have their own spotlight. So right now some of the creators will join me to talk about how their dances went viral, and then perform the dance themselves."
Each of the creators were asked a few questions about themselves and the dance before performing them. Due to copyright they could not dance to the actual songs but were backed up by the in-house band. The creators behind the Up dance noted that Cardi B herself had reposted their video multiple times. Fallon made sure to tell viewers how to follow the guest on TikTok.
The tone of the segment was light and happy. None of the creators directly referenced the fact that they had organically been overlooked and they and Fallon did not dive into the issues of credit, originality, and black creators having their work stolen. Whilst giving the creators credit is a big step in the right direction, the next step would be talking about how the situation happened in the first place.
You can find each of the creators on the app by searching their @'s below.
"Up" – @theemyanicole & @cchrvs
"Corvette Corvette" – @yvnggprince
"Laffy Taffy" – @FlyBoyFu & @17slumz
"Blinding Lights" – @macdaddyz