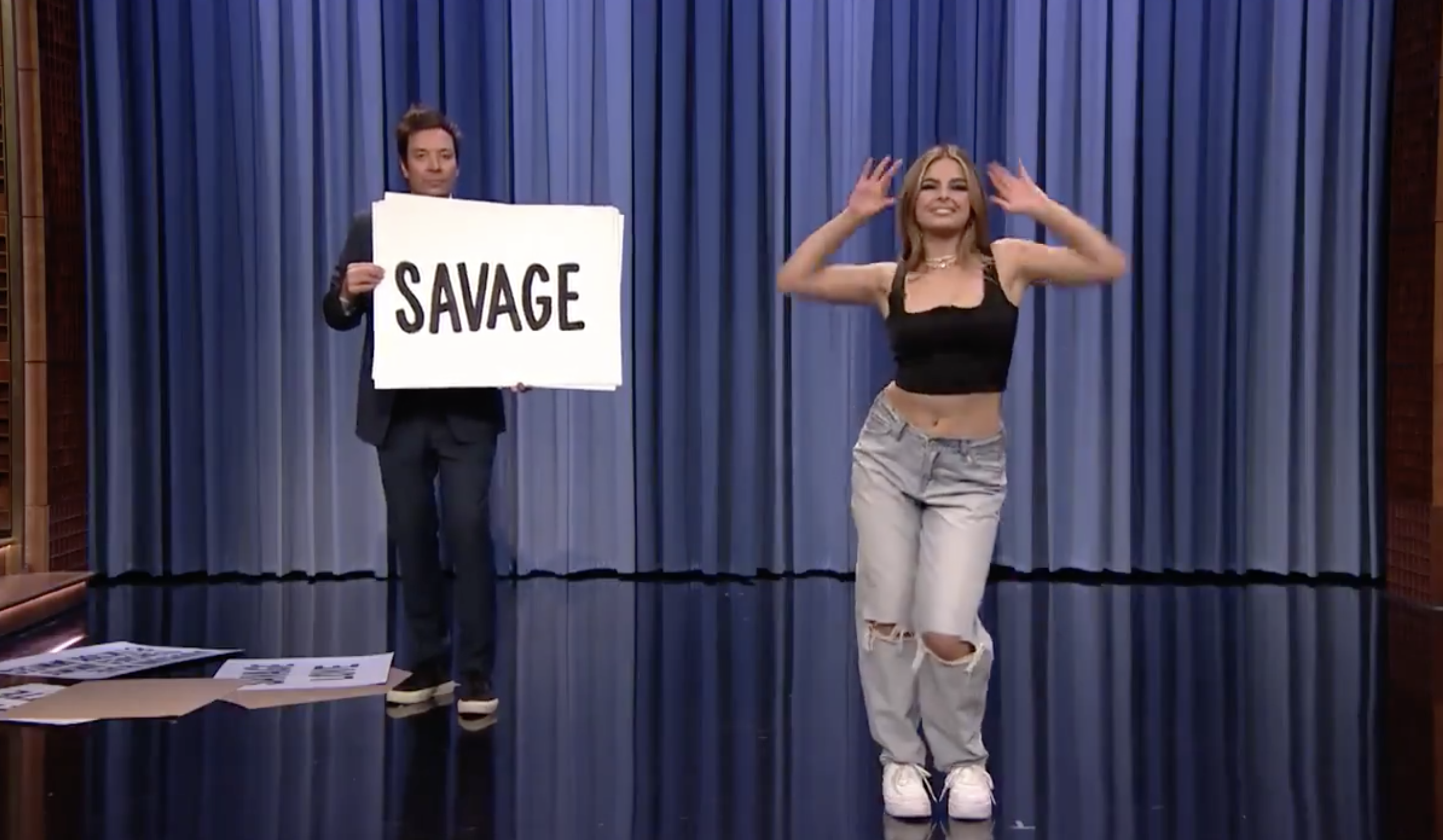 Who Made These TikTok Dances?
By Elysia J

Apr. 6 2021, Published 11:59 a.m. ET
TikTok star Addison Rae recently appeared on the Jimmy Fallen show to promote her new song Obsessed. During one segment she performed some of the dances that helped her rise to fame. However, many viewers found the appearance frustrating as Rae herself did not create any of these dances. Despite this, she is one of the most famous faces out of the app, and was being presented a the go-to expert on the moves.
The dances she performed were originally to, Do It Again, Corvette Corvette, Laffy Taffy, Savage, Blinding Lights, Up, and Fergalicious. TikTok is one of the only places in entertainment that has no regard or fear of copyright claims. However Network TV is not so lucky, so the band could not play any of the original songs.
This may be why some viewers thought the dances looked odd. Plus these moves are usually seen in the tight window of a phone screen.
Article continues below advertisement
The original creators of the dances are below.
TikTok has always had a dubious relationship with credit and content ownership. Baked into its very core is the use of sounds created by other people. Whilst sometimes one sound can be used to create a vast array of original videos, that is not always the case. Many content creators on and off the app have expressed frustration with users simply miming their jokes for likes. Most of them never consented to the app using their sound in the first place. And people simply re-creating other people's videos outright is incredibly common.
When it comes to dances it's no different. A small creator will create a dance, others will copy it with no credit, then the more famous ones will do it, and forever be the one associated with the dance. This was the case for Charli D'Amelio. Her videos doing the Renegade dance shot her into mega-stardom. Teenager Jalaiah Harmon invented the dance but got nowhere near the attention or opportunities.
Article continues below advertisement
It does not escape notice that Harmon and many of the creators of the dances Rae performed are black.
The trend of white artists using black creations to make a name for themselves was around long before TikTok and is unlikely to go away anytime soon. But that doesn't make it any less frustrating or hurtful to see Rae, who is already incredibly successful, be given what would be a lifechanging opportunity to one of the black creators that actually did the work.
It was not hard for people to identify the creators of most of the dances. A show like Fallon's has a team that could have easily identified them. Rae herself has responded to the backlash. Saying the original dancers "definitely deserve all the credit." She added "I think they were all credited inthe original YouTube posting, but it's kinda hard to credit during the show, but they all know that I love them so much and I mean, I support all of them so much. And hopefully one day we can all meet up and dance together."
Rae is not the root cause of the problem. Creators can and should do better at crediting before they copy a dance step for step. But the real question is why do more people like and share Rae's version than the original. Why do record labels and sponsors pick Rae and D'Amelio over the original creators. And why does the situation on the same app have to happen twice with no lessons learnt.