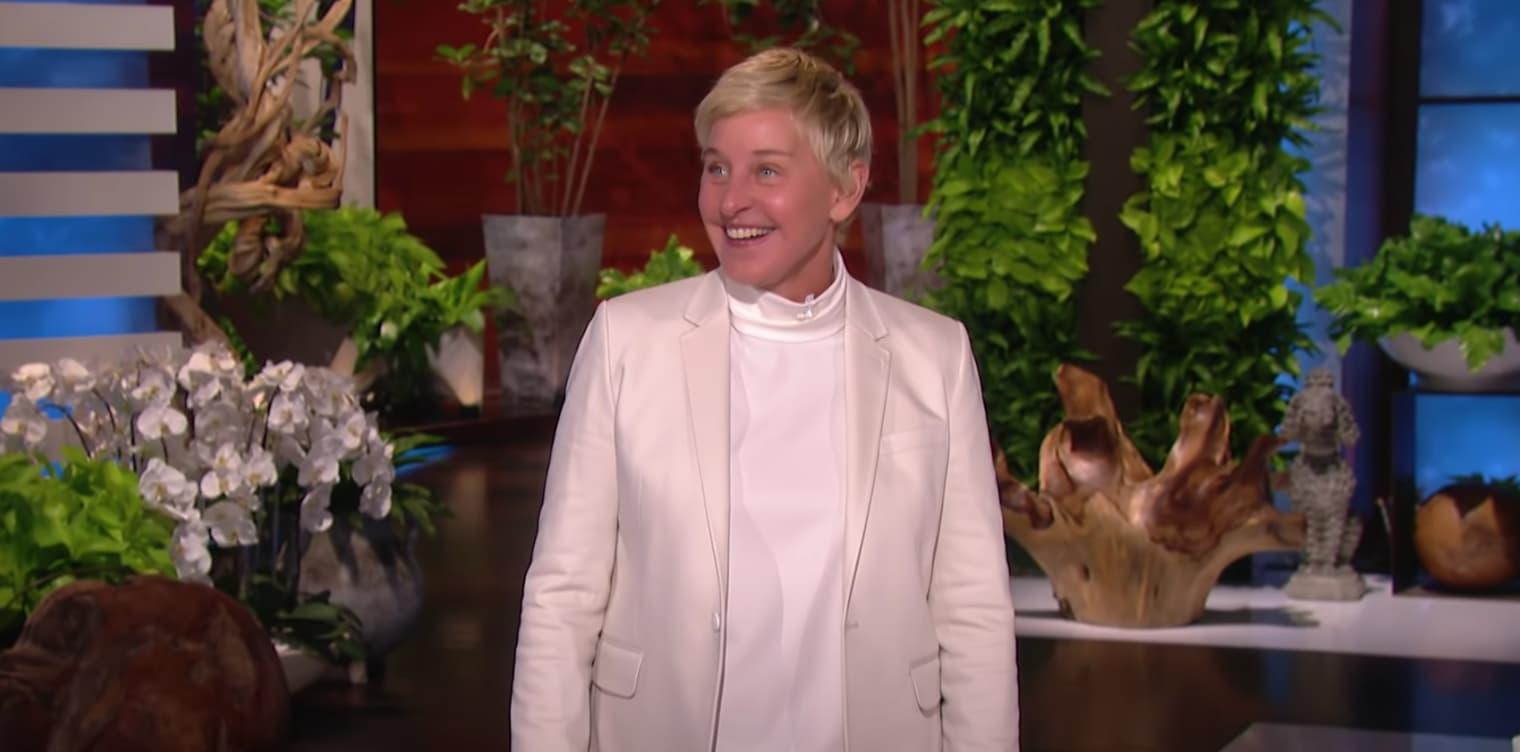 Ellen DeGeneres makes Less-Than Heartfelt Apology
By Jamie Rollo

Sep. 22 2020, Updated 5:02 p.m. ET
Over the past few months, comedian and television personality Ellen DeGeneres has been scrutinized after reports of employee mistreatment came to the public. The allegations included racism and a general apathy of the welfare of those who worked on the show. DeGeneres had claimed that she had no knowledge of these instances. On September 21, she kicked off season 18 of The Ellen DeGeneres Show with a comical apology.
"This summer there were allegations of a toxic work environment at our show," DeGeneres said as she began her opening monologue. "I learned that things happened here that never should have happened. I take that very seriously and I wanna say that I am so sorry to the people who were affected. I know that I am in a position of privilege and power and I realize that with that comes responsibility and I take responsibility for what happens on my show."
She continued jokingly, "I am Ellen DeGeneres. My name is there. My name is there. My name is on underwear. We have had a lot of conversations over the last few weeks about the show, our workplace, and what we want for the future. We have made the necessary changes and today, we are starting a new chapter."
Article continues below advertisement
DeGeneres goes on to explain that being pegged as the "be kind lady" is hard. "The truth is, I am that person that you see on TV," she explained, touching on the ongoing media narrative that she is not who she claims to be. "I've played a straight woman in movies so I'm a pretty good actress. But, I don't think that I'm that good that I could come out here everyday for 17 years and fool you."
In the most Ellen way possible, the host continues to intertwine jokes into her lengthy apology, which didn't sit right with a lot of people. The allegations against DeGeneres are pretty serious. It's no laughing matter that her lead producers called a Black employee "the PC police" for expressing her concerns. It's no laughing matter that these type of microaggressions continued. It's no laughing matter that you fired an employee after they took medical leave for a suicide attempt.
"I got into this business to make people laugh and feel good. That's my favorite thing to do – that and Jenga. I love that game," DeGeneres continued, full foot in her mouth. "Now I am a boss of 270 people. 270 people who help make this show what it is. 270 people who I am so grateful for. All I want is for every single one of them to be happy and to be proud to work here."
Not too sure how'd you ensure their happiness when all employees are barred from speaking to you, Ellen. She ends her little speech saying that she is committed to making season 18 of The Ellen DeGeneres Show the best season ever – that is, of course, if anyone decides to watch.