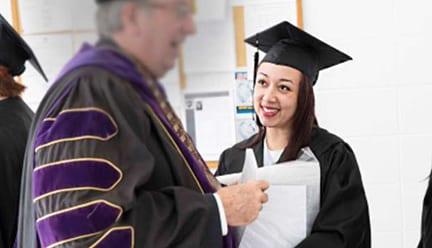 Cyntoia Brown Finally Released From Prison
By Jamie Rollo

Aug. 7 2019, Published 5:34 p.m. ET
Cyntoia Brown was only 16 years old when she was convicted of first degree murder in 2006, after killing a man who sex trafficked her. She originally was given a life sentence with the possibility of parole in 2057, but she was just released Wednesday morning.
words by Kai Collado-Vazquez
Cyntoia Brown killed 43-year-old Johnny Allen, a real estate broker who solicited her for sex at age 14. She shot him after she saw him reach under his bed, thinking he was about to kill her. In 2004, she was sentenced to life in prison and was charged as an adult even though she was only 16. Brown somehow was also convicted of first-degree felony murder and aggravated robbery. She was accused of shooting Allen to rob him because she happened to take his wallet after killing him in self defense. Her sentence originally required her to serve 51 years in prison before parole.
Her case gained national attention after Rihanna and Kim Kardashian posted on social media that they wanted her to be released. Brown also had a documentary made about her case in 2011 and wrote a book that will be released in October. Back in 2017, Rihanna posted on her Instagram, "Something is horribly wrong when the system enables these rapists and the victim is thrown away for life! To each of you responsible for this child's sentence I hope to God you don't have children, because this could be your daughter being punished for punishing already! #FREECYNTOIABROWN"
Article continues below advertisement
Cyntoia Brown is now 31, and after serving 15 years in prison she was finally freed after former Tennessee Governor Bill Haslam granted her clemency in January. She stated, "I look forward to using my experiences to help other women and girls suffering abuse and exploitation."