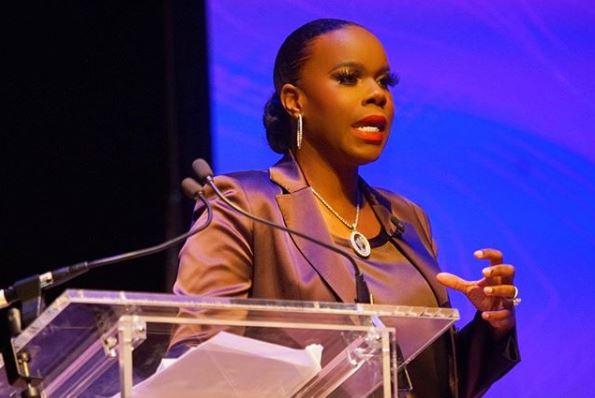 Entrepreneur Courtney Adeleye Gives $30 Million to the Generational Advantage Fund
By Jamie Rollo

Nov. 18 2019, Published 6:37 p.m. ET
Courtney Adeleye, a highly successful entrepreneur, has recently announced that she is personally pledging $30 million to the Generational Advantage Fund, which provides numerous resources to aspiring entrepreneurial women of color. In her heart of hearts, Adeleye believes in the power of females and their ability to create amazing small businesses that will stimulate economies across the U.S.
Adeleye announced her very generous donation when she announced her partnership with the global cosmetic brand, MAV Beauty Brands. Adeleye's successful haircare brand, The Mane Choice, caught the eye of the company who aggregates rapidly growing personal care brands. This partnership will allow The Mane Choice to obtain wider recognition. Feeling so thankful for the opportunity, Adeleye knew she had to give back.
Article continues below advertisement
"I've always been passionate about finding opportunities to give back and meet the needs of my community," she wrote in an Instagram post. "My sisters and I were raised by a single mom in Detroit, Michigan, so I especially wanted to help women in a way that would have an impact not just today, but for generations to come. And even after countless giveaways, I knew there was still so much more to be done."
The Generational Advantage Fund is mainly focusing on six different areas: financial literacy, capital, mentorship, scholarships, resources and support, and housing. Something that hinders growth for Black, female-owned companies is just the overall lack of resources. In a previous interview, Mogul Con founder and entrepreneur Dr. Felicia Phillips confirmed, "we need to have people that are in decision making positions that can help us. That can tell us what we're doing wrong and what need to do better." And that is exactly what Adeleye is planning to do.
Adeleye created the fund with the initiative to create generational wealth in communities that need it most. She explained the program is "designed to bridge the wealth gap for women now and for generations to come by not just alleviating an immediate need but providing resources to build generational wealth."