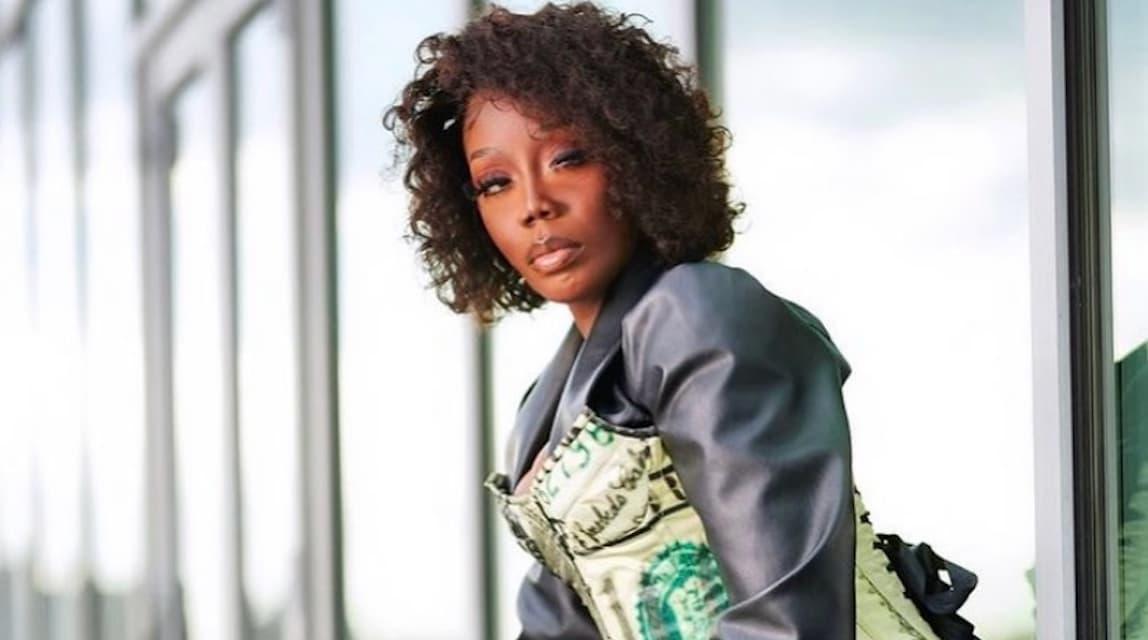 Cherie Amor talks Branding, Beauty Industry, and More
By Jamie Rollo

Jan. 30 2021, Updated 5:59 p.m. ET
Celebrity hairstylist and entrepreneur Cherie Amor has mastered the hair game. Her New York-based salon Elegance of Amor has become a place to not only provide her styling expertise, but a spot for women to feel heard. In 2021, Cherie plans on rebuilding her brand and pouring more efforts into Hair I Am, a summit made to bring stylists together and squash the competitiveness in an industry that would instead thrive through support.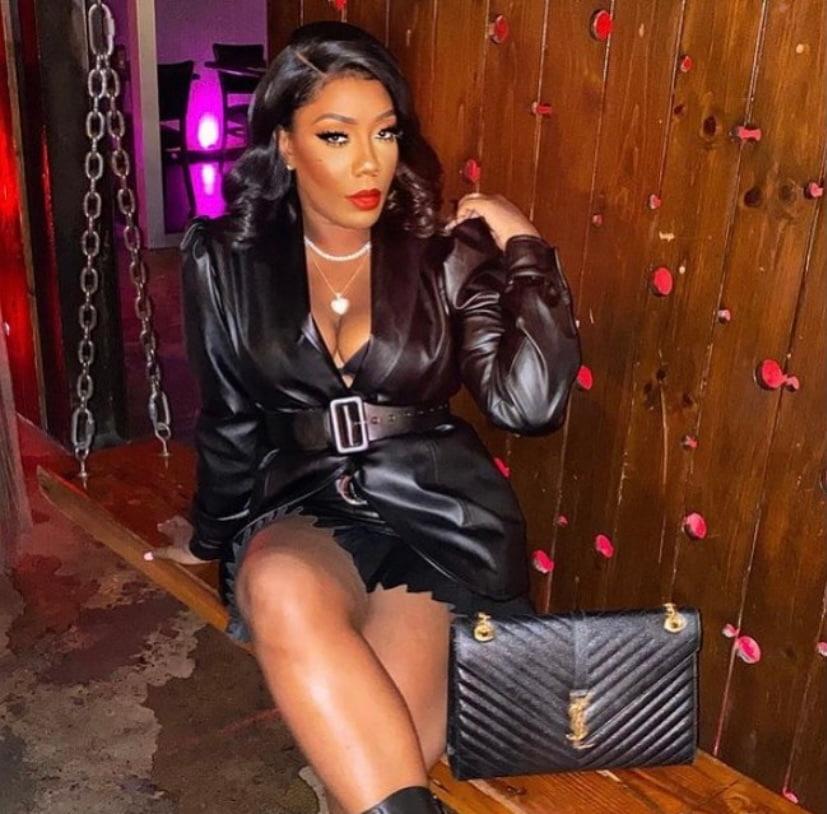 "When I got to a certain age, I had two choices: it was either boxing or doing hair," retells Cherie in her interview with Bombshell by Bleu. "I thought hair was more of the girly thing. With boxing, I used to sweat out my hair and when I got to a certain age, it was something that I didn't necessarily want to do. So, I went in the direction of doing hair, and from then, it's been nothing more than amazing."
Article continues below advertisement
Cherie Amor owns and operates Elegance of Amor, located in the heart of Brooklyn. Adorned with bright white walls, chandeliers, and turquoise accents, the brick-and-mortar salon encompasses all of Cherie's charm. "I'm very elegant – down to the way I dress, to the way that I act, you know, it just describes who I am. I also wanted my salon to have more of an elegant feel," she explained. "I use the color turquoise because it's very vibrant, it's very bright… It brought a lot of attention."
For Cherie, the salon experience extends far past the basic need of getting your hair done. Elegance of Amor has become a place for women to "let it all out." "It's a comfort zone. I give it more of a family-oriented type of feel," says Cherie. "At the end of the day, I'm not just a hairstylist, I touch hearts… People come and they let it on me, and I give them the best advice I can possibly give them. Sometimes it turns into a salon discussion, which is extremely helpful as well."
Article continues below advertisement
Through word of mouth, Cherie found herself getting opportunities to work in the world of fashion and entertainment. In the past, she had the honor to style hair for celebrities like Hennessy, Jessica White, Milano Di Rouge, Claire Sulmers, and more in addition to working on VH1, BET, print ads, and runways. "I kind of like, flipped into that world. It wasn't planned, you know? I just wanted to be a hairstylist, to be honest with you," says Cherie Amor. "I was blessed to have my name mentioned in rooms of opportunities, and I just ended up in that lane, which was amazing – challenging but amazing."
Working in the glamor of television and fashion is a dream most young stylists have. Cherie tells stylists aspiring to work in that space that social media and networking are the keys to success. "I say use your outlets; use your social media – post. Make sure you use the right hashtags and stuff like that, that's a major help," she advises.
Of course, networking is equally as important to getting your foot in the door. Cherie even advises to occasionally offer free services. "Everybody's experience is totally different," she adds. "You can use so many different outlets and so many different things to get into that world. Show up to runway shows and stuff like that… Show face and introduce yourself. Don't be too aggressive but be assertive and be confident."
Article continues below advertisement
More recently, Cherie has put her energy and focus towards the Hair I Am summit, an event she conceived back in 2018 and executed in March of 2020. Her main goal was to bring stylists from the New York area together in the name of solidarity. In the cutthroat world of the beauty industry, competition is rife.
"I wanted to put a whole lot of hairstylists and barbers and anybody in the beauty industry in one room where we could have a discussion on how things are supposed to be done. And how much more productive and how much more successful you will be when we do come together because we necessarily need each other," Cherie explains. At the summit, they spoke about building brands, passion versus profit, and the benefits of collaboration.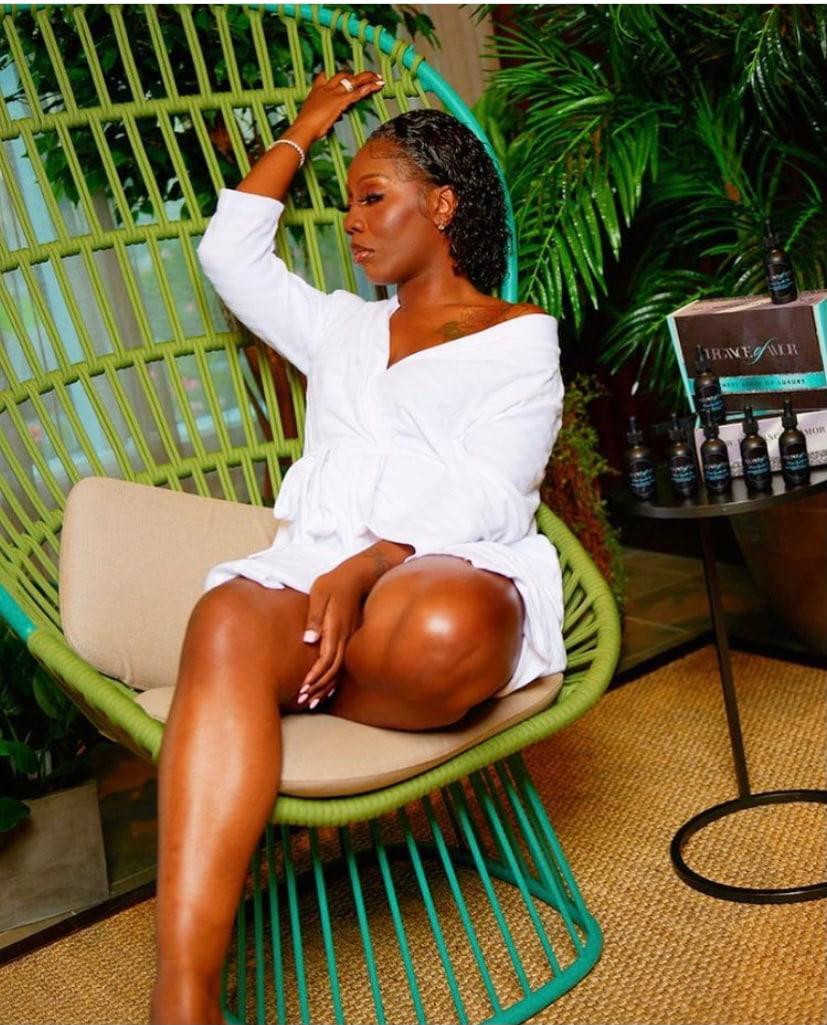 Cherie revealed she plans on having a COVID-friendly event based in Atlanta for this year's Hair I Am summit. And for the rest of the new year, this hairstylist and entrepreneur is planning to step away from the chair for a bit to delve into the summit and her hair care and extensions line. To shop for Cherie's high-quality extensions and groundbreaking hair growth oil, head over to the Elegance of Amor website.