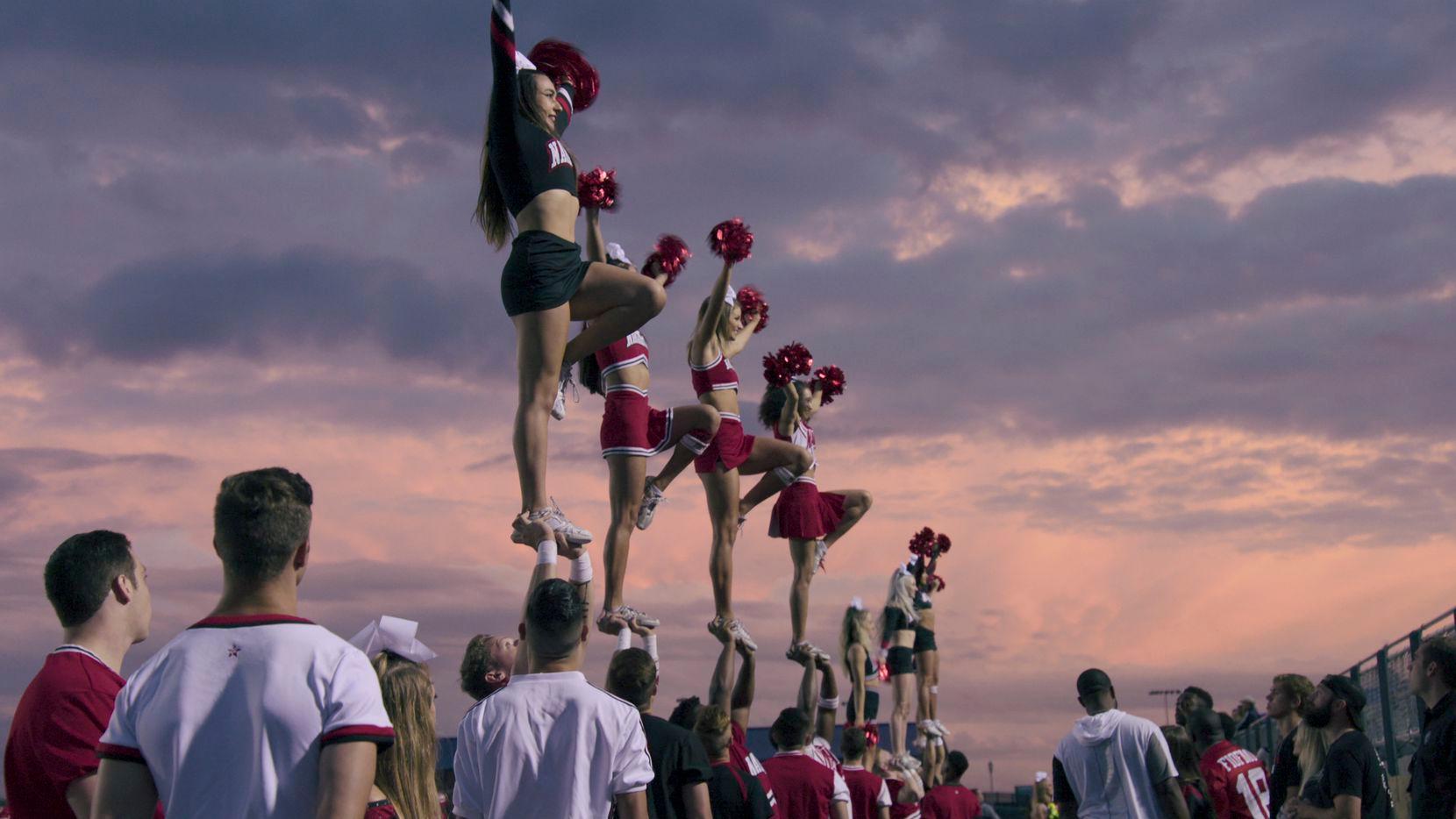 Why Cheerleading isn't Considered a Sport
By Jamie Rollo

Mar. 23 2021, Updated 5:19 p.m. ET
There are several reasons why the public and its governing bodies don't consider cheerleading a sport. For one, most people cannot shake themselves of the hyperfeminine, ditzy sideline caricature of yesteryear. Because of this and because cheerleading is women-dominant, athletes have a hard time being taken seriously by those who don't understand the complexities of it all despite the demanding physical aspects and training that is involved. Governing bodies such as the National Collegiate Atheltic Association (NCAA) and Title IX don't even recognize competitive cheer as a sport.
Competitive cheerleading is, by all standards and definitions, a sport whether or not the NCAA or Title IX recognize it. It is competitive, it's physically demanding, and it requires training and a precise set of skills. Not only that, cheerleading is the sport with the highest injury rates for women at both the high school and collegiate levels. A 2012 study by the American Academy of Pediatrics reported that cheerleading accounted for 65 percent of all "direct catastrophic injuries' for high school-aged athletes and 71 percent at the collegiate level.
It wasn't until the 2020 Netflix docuseries Cheer that the mainstream public began to open their eyes to the most overlooked athletes. Created by Greg Whiteley, the series follows the Navarro College competitive cheer team as they gear up for the National Cheerleaders Association (NCA) championship in Daytona, Florida. Whiteley, who also created the esteemed football docuseries Last Chance U, even called the Navarro cheerleaders "the toughest athletes I've ever filmed… It's not even close. And that's no slight to football players."
The team at Navarro, perhaps one of the top-performing college cheer teams, allowed the world to see what they go through in a season. There are countless injuries throughout only six episodes with concussions being the most prominent.
Article continues below advertisement
Cheerleading has a higher injury rate than 23 of the 24 sports recognized by the NCAA, coming in a close second to football. Despite this, competitive cheerleading is not recognized as a sport by the NCAA or under U.S Title IX regulations. In an interview with Time, Natalie Guice Adams, the author of Cheerleader!: An American Icon, said, "Only probably half of the [U.S] high school athletic associations consider [competitive cheerleading] a sport… The courts have continuously ruled that it cannot be counted as a sport under Title IX."
Back in 2009, Quinnipiac University cut its women's volleyball team and "elevated the cheerleading squad to varsity sport status in order to comply with Title IX." The volleyball team sued the school saying they were not reciprocal sports and won. Because of this decision, cheerleading was again ruled to be not a sport by Title IX standards. U.S District Court Judge Stefan R. Underhill's 2010 decision wrote, "Competitive cheer may, sometime in the future, qualify as a sport under Title IX; today, however, the activity is still too underdeveloped and disorganized to be treated as offering genuine varsity athletic participation opportunities for students."
Article continues below advertisement
Competitive cheerleading, as we know it today, is far from "underdeveloped and disorganized." There are two major competitions at the collegiate level: Universal Cheerleaders Association (UCA) championships and the NCA championships, which also offer competitions for high school teams and All Star teams (gyms that are strictly competitive for those 18-years and younger). There is even a global cheering competition, The Cheerleading Worlds, which is run by the U.S All Star Federation and is a tense competition of the best of the top-level All Star teams and national teams.
The real issue here is that people often put cheerleading in a box because of its feminine history and the fact that is it overwhelmingly occupied by women, who encompass 97 percent of all participating athletes. Some recognize that there is a competitive aspect to cheerleading but seldom understand the scale of it all. In their minds, competitive cheerleading is new though its popularity began sparking in the 90s.
People have this misconception in their heads because cheerleading started out to be for the sole purpose of cheering on teams and getting the crowd amped, and overtime that image became sexualized and less dignified. When it began to get competitive, people just continued to discredit the sport's athletic standards by their preconceived notions of cheerleading.
"People usually associate cheerleaders with privileged girls who grew up with easy lives," Lexy Medeiros, a high school senior with hopes of continuing cheer in college, told Time. "It's annoying, especially when kids at school are like, 'Oh, you don't do a sport, you just get to look pretty.'"