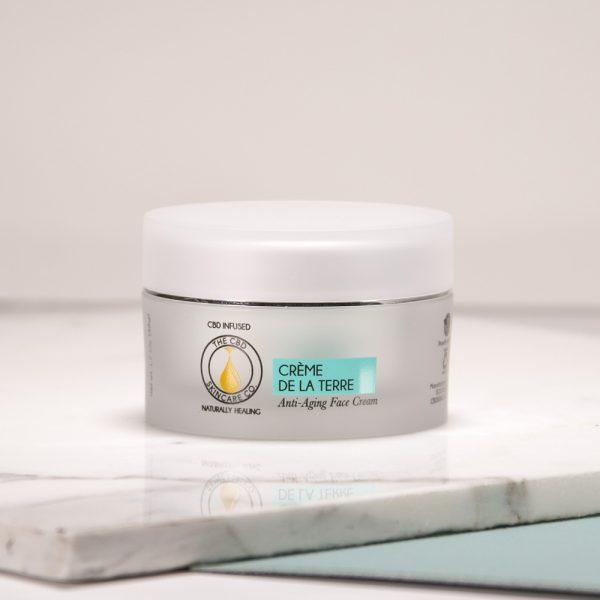 This Anti-Aging Cream is Infused with CBD
By Jamie Rollo

Aug. 14 2019, Updated 8:50 p.m. ET
CBD is extremely beneficial for the skin, but most importantly, it contains anti-aging properties. Recently, I got to test out the Creme de la Terre CBD Infused Anti-Aging Face Cream and I have been loving it. Not only is this anti-aging product great for your skin in general, it can actually be used to limit the signs of aging under your eyes and on your neck, which is a huge plus. It is way more convenient to use one moisturizer for both your face and eyes.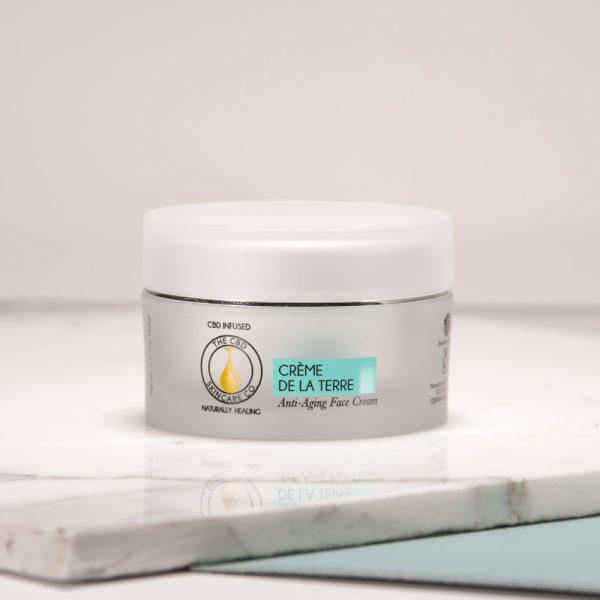 Most people don't associate CBD with anti-aging, or even skincare for that matter. Cannabidoil, however, has so many beneficial properties that can help with a multitude of skin problems. Like other wrinkle-diminishing agents, CBD has antioxidant properties that can (and will) visibly dwindle the signs of aging and prevent dullness.
Aside from anti-aging, CBD can help with breakouts as well. Studies have shown that CBD has anti-inflammatory properties that calm irritated skin and reduce redness. It also fights against overproduction of sebum oil, which causes acne.
I would definitely suggest the Creme de la Terre CBD Infused Anti-Aging Face Cream to anyone that can afford the $150 price tag. It really does work amazingly and you can notice results after the first use. However, if the price is too high, there are so many CBD infused skincare products on the market right now that can fit into your price range and skincare needs. Since CBD is so new, there are a lot of brands out there incorporating the miracle ingredient in their products.