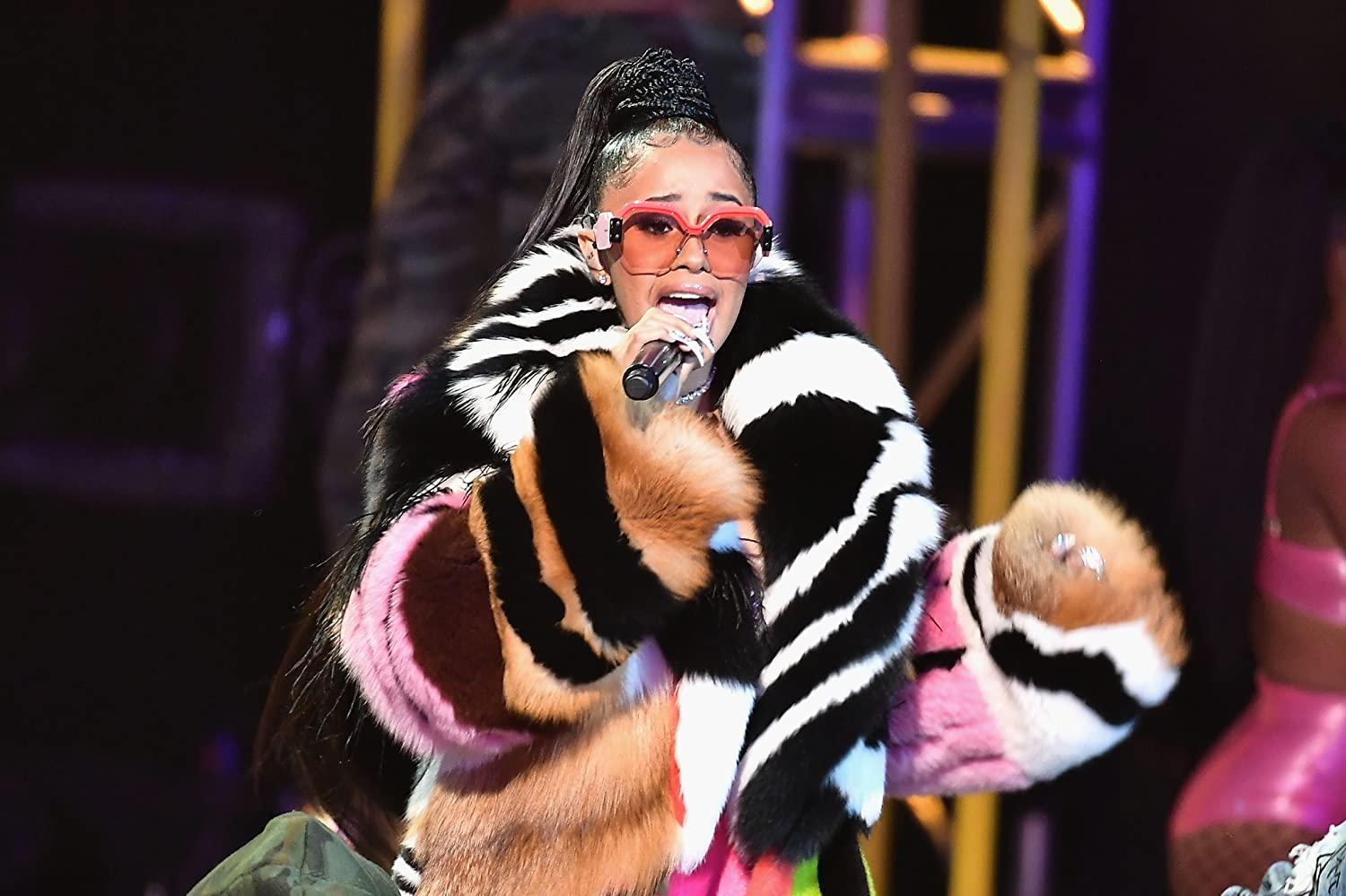 Cardi B Wants Male Rappers to Speak for Breonna Taylor
By Elysia J

Aug. 11 2020, Updated 9:27 p.m. ET
Rapper Cardi B recently gave an interview for Elle's September Issue. In it she discussed her feelings on the case of Breonna Taylor and her disappointment that it has not been given more attention amongst fellow rappers.
Breonna Taylor was 26 years old when plainclothes police officers entered her home on a no-knock-warrant. Upon entering, the Kentucky officers murdered Taylor by shooting her eight times.
The officers knew that Taylor had died in her home when her mother came looking for her. But instead of telling her this, the officers sent Tamika Palma to a hospital for seemingly no reason. Cardi B discussed this with Palma herself. She said to Elle "Imagine how frustrated her mom was, crying, probably hysterical. The cops call her saying her daughter is in the hospital, and her daughter is not even there. Then the person who's supposed to protect her is asking her mom, 'Do you know anybody who [would] want to hurt Breonna Taylor?' when you guys know who killed her!"
Whilst Cardi B has been tirelessly drawing attention to the case, she wishes that male rappers would do the same.
She said of male rappers, "A woman like Breonna Taylor, she was young, she looked like she was listening to your music. She looked like she was your fan. You should stick up for her."
The "WAP" singer has a strong leg to stand on with her criticism. She has been very vocal about the case. Her Instagram icon is currently the words "Breonna Talyor" on a red background. She shared a video made in conjunction with Taylor's mother telling her story. The caption read:
Article continues below advertisement
"Let me tell ya something.This is why we gotta keep fighting. Breonna Taylor was one year younger then me. Pose, dress, live her life how we do! Imagine if this happens to YOUR FRIEND ,YOUR SISTER. This is her mother telling you her story. They tried to trick her mom that night into believing maybe a enemy killed her when in fact the police ransacked her home and murdered her. They tried to sweep the case under the rug specially since the country when on lockdown due to Coronavirus. DONT LET KENTUCKY POLICE DEPARTMENT GET AWAY WITH THIS SHIT!!!!! They always pull out criminal records to taint every Black men or women that gets murdered by police or an excuse why they got killed. Well what's the excuse now?! John Mattingly, Brett Hankison, Myles Cosgrove..YA NEED TO GO TO JAIL !!! THAT Wayyy ….I'll leave a link on my story FOR YOU TO HELP! "
Cardi B has always been outspoken about what she believes and will continue to be.