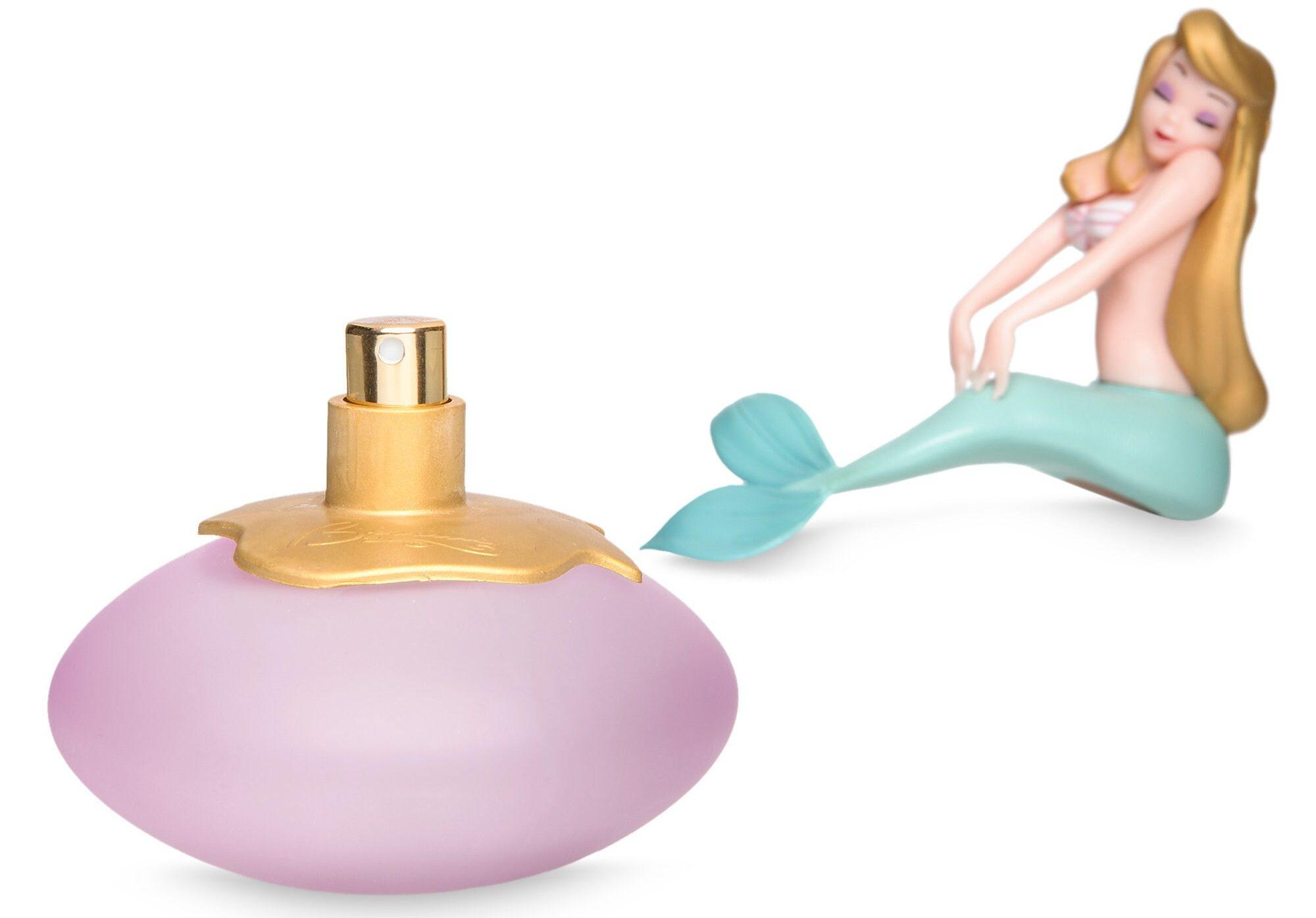 An Honest Review Of Besame's Mermaid Lagoon Perfume
By Johana L

Jun. 18 2019, Published 1:04 p.m. ET
When I first laid eyes on the Waterfall Mist perfume, Besame's first fragrance, I, like many other girls, loved it. It was so girly and pretty. I wanted to love the scent SO bad, I really really did, but I'm sorry to inform that it's terrible.
The packaging is nice. It's a metallic blue shade that looks like it's underwater. When I opened the package, it immediately smelled of chemicals. The smell was so strong and so bad that it was so close to smelling like acetone. Unfortunately, that scent blends into the scent of the actual perfume.
The smell of the actual perfume was kind of difficult to tell with the chemical-like smell overpowering it. I had to step away from the bottle and packaging to get a real sense of the scent. By the way, the mermaid on top is made of a sort of rubber-ish material which is the source of the chemical smell. The perfume smell resembled one of those old school square dresser-deodorizers that old women used to leave in their dressers. Hopefully someone out there knows what I'm talking about because no matter what I Googled, I could not find them.
For those of you that have no idea what I'm referring to, it basically smells like old lady. Further yet, it smells like something that shouldn't be on your skin. It smells headachingly floral. But like….a soapy floral. It's almost like a cleaning product. Although that's probably due to the scent of the perfume rubber-topper blending into the perfume.
The perfume has 4 stars on the website, and I read the 5 star reviews and the 1 star reviews (like I do with everything I want to buy). Listen. I clung to those 5 star reviews. I trusted them so hard. There were so few 1 star reviews that I thought they were exaggerating. I was wrong.
Now, I wholeheartedly believe that all the 5 star reviews are because of how obsessed everyone is with the bottle (it's beautiful. it's Disney.) This was a pricey product so it's natural to want to love it. But I not only needed to be honest with myself, I need to be honest with everyone else. This is NOT a "light and floral" scent like so many reviewers have mentioned. It is very strong. It's the reason why we need coffee beans to cleanse our olfactory palate.
Some things to take into consideration….
I noticed that the bottom of my bottle is labeled "Eau de Parfum" (which is less concentrated than a "Parfum" but more concentrated than an "Eau de Toilette") while the box is labeled "Eau de Toilette." This might be the reason for the strong scent.
It is a website dedicated to vintage makeup so their scent was created to be like many perfumes of that era (translation: what grandma wore back in the day and still wears today). So, it might just be my personal taste? (P.S. I also don't like Chanel No 5. NOT SORRY.) But that doesn't explain the plastic smell…..
Maybe it wasn't meant to smell this way at all, and there were problems during production?
Whatever. I'm sticking to Chloe.